As some of you might know, I'm building a Fallout inspired gaming table for WH40k.
While building it I have started playing Fallout Tactics again to get some inspiration for my terrain. As I played I noticed something pretty cool. They had cardboard boxes stacked everywhere in the game!
Just check out this screen shot as an example.
So I thought, wouldn't it be neat to have some boxes lying around on some terrain pieces? Of course it would!
I then made this in photoshop: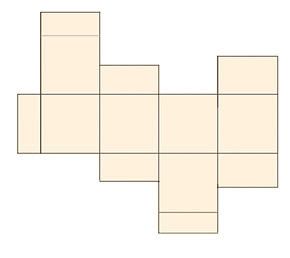 I then printed 18 of these on a piece of slightly thicker yellowed paper, cut them out and glued them together.
But they looked a little too clean and plain so I painted them with two GW washes, Gryphonne Sepia and Devlan Mud, and they came out like this:
Easy to make and something different to add to your debris piles on your terrain, don't you think?