Just a little update on my latest work.
This is very much inspired by a t-rex, and yet it has turned out very bulky on the other hand.
The howdah that you see beside it is made out of flat coffee Sticks.
The warbeast is made out of cernit, which I sculpted on a Dolly made out of two balls and parts from a toy dinosaur.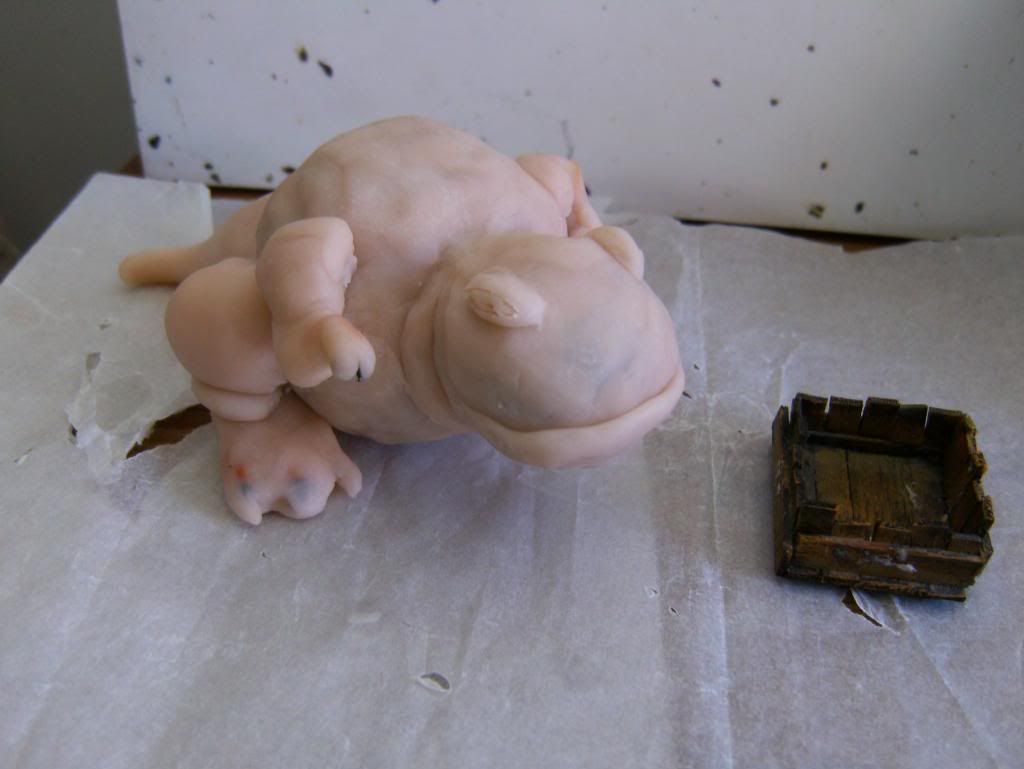 Still lot of work to do on it, such as scales, teeth, claws and other details.