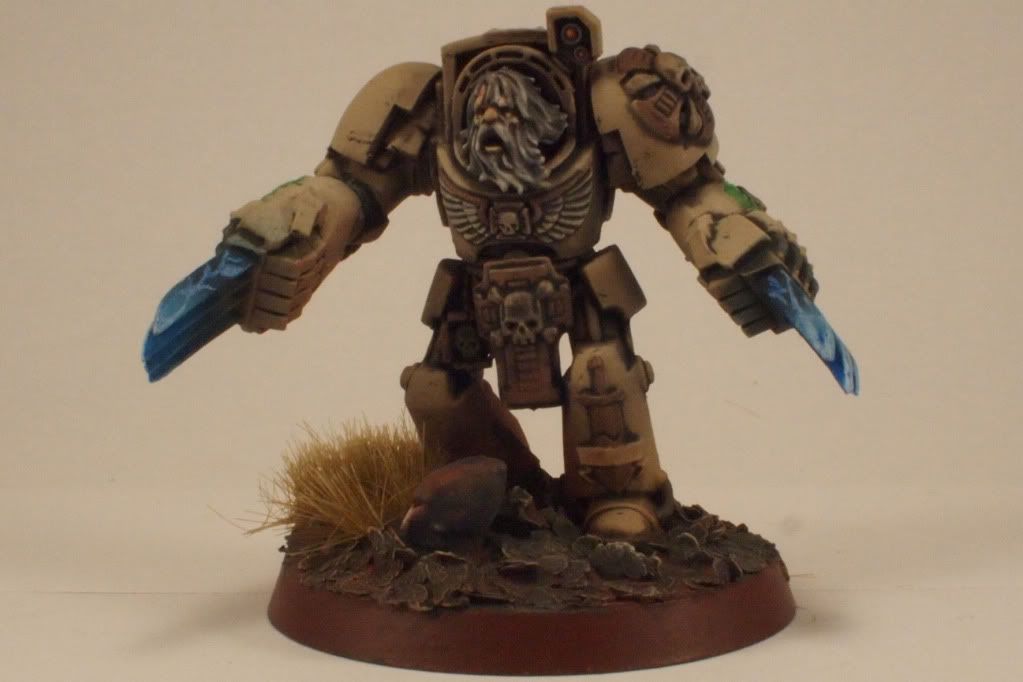 So, I finally got around to finishing my first squad of Death Wing Terminators. I also got to finish a simple but effective lightbox last weekend. It's great to get good pics of your models, but cropping images and getting things up close can be very confronting!
I always wanted to do Death Wing, and to be honest they were a lot easier to paint than I thought! I love the color scheme but, as with most of my projects, I wanted to go for a more dirty, battle scarred look. I never like the standard cartoony GW way of painting.
I like the way the basic colors came out, but i'm not happy with the lightning effects on the claws. I tried to give them a blue wash to tone everything down but I had to remove it as everything became too smurfy...
I'm pretty happy with the slight gradient the models have, and I kept the bases pretty simple. Some textured paste, a small detail for each and some Army Painter tuft.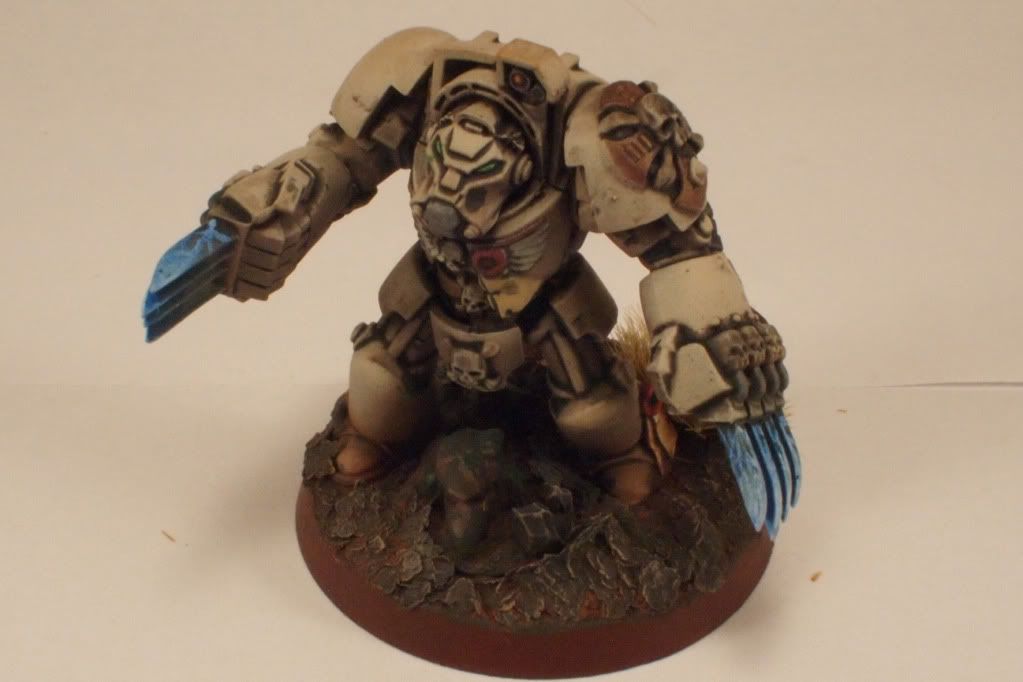 Overall i'm pretty happy, although I can see many things to do different next time. Maybe a subtle line highlight will help things, or maybe the masks can be crisper to make them stand out. Oh, and I pretty much love the Captain conversion, or rather simple head swap.
Let me know what you think!
Happy Wargaming.