Howdy MWG!
I've been accompanying MWG Dave as he builds his Blood Angels army from start to finish and I thought that it was about time to give an update on what I've been doing.
Last night I began flocking and painting my bases. It's been pretty fun so far. I began by mixing regular fine play ground sand with some cheap black paint. After the paint was thoroughly mixed I spread out the sand on a paper plate and gave it a 12 hours to dry. While the sand was drying I took a hammer and smashed up some rocks that I was planning on using to help flock the base. I then washed the rock crumbles with water and spray painted them black. Now that the sand was dry I crushed the large black "chips" until it was once again fine sand.
For the actual bases I started by painting the rims with a Burgundy color. Then by super gluing the rock crumbles in various places. After which I coated the base in clear tacky glue and generously sprinkled the black sand across the base. After the glue dried I tapped the loose sand from the model.
I began painting the bases by dry brushing the black sand with a dark gray color. I then heavily drybrushed the rocks with the same gray. After this I dry brushed the edges of the rocks with a light gray.
And there you have it! My Tyranid Prime and Warriors are painted and flocked!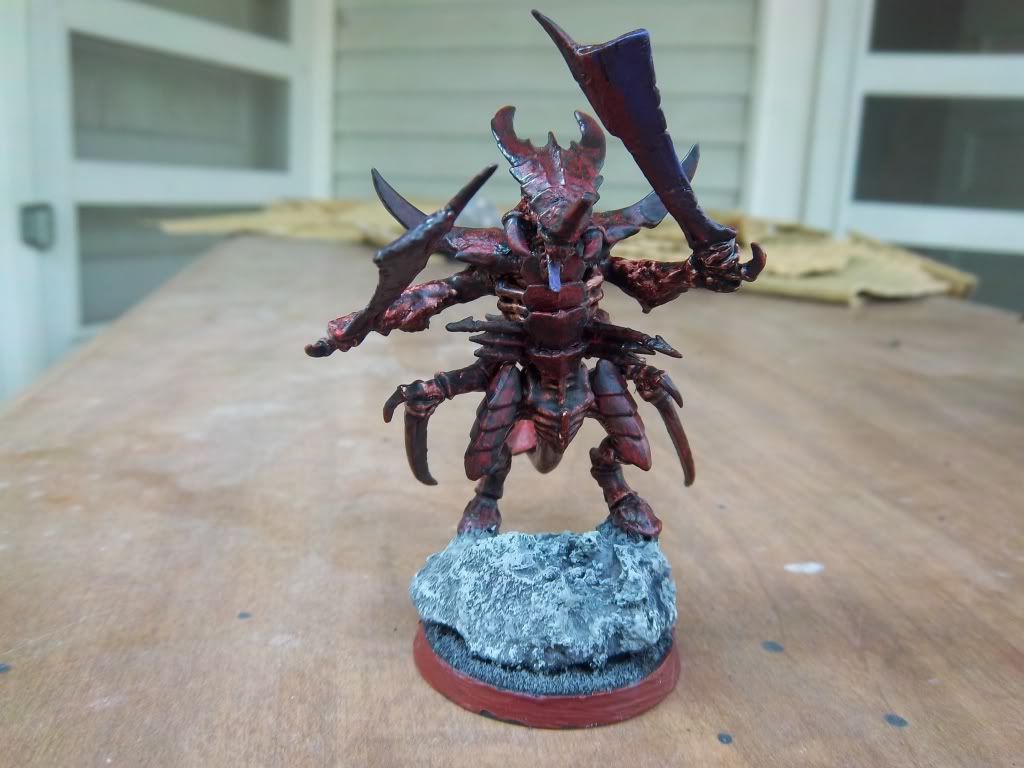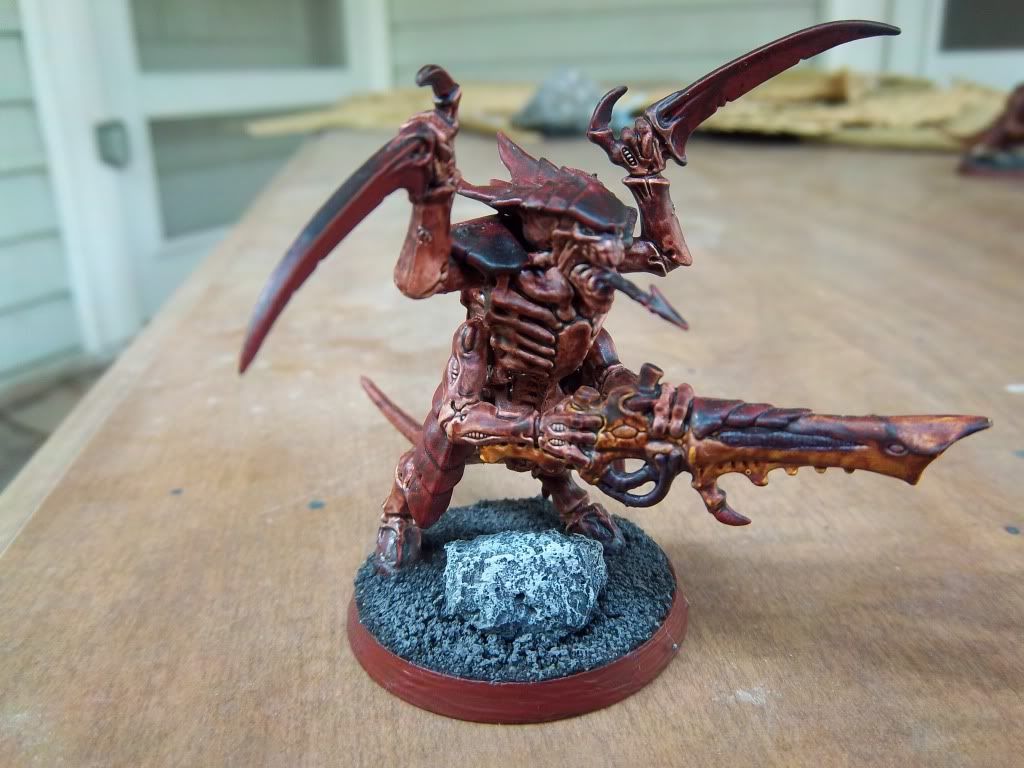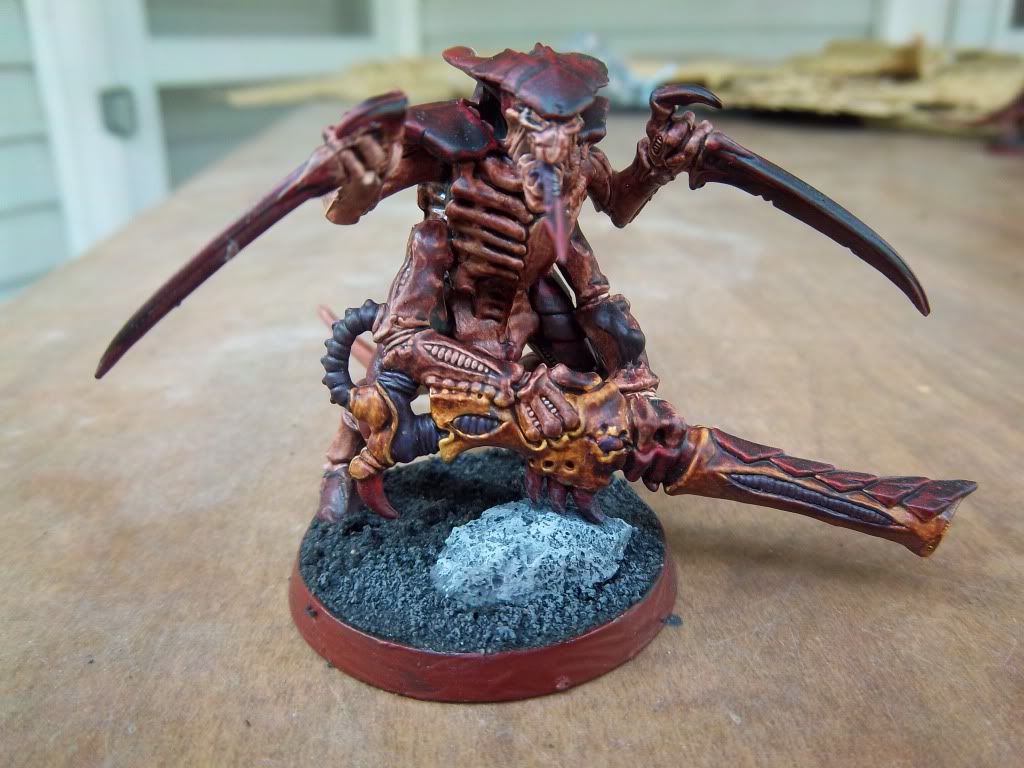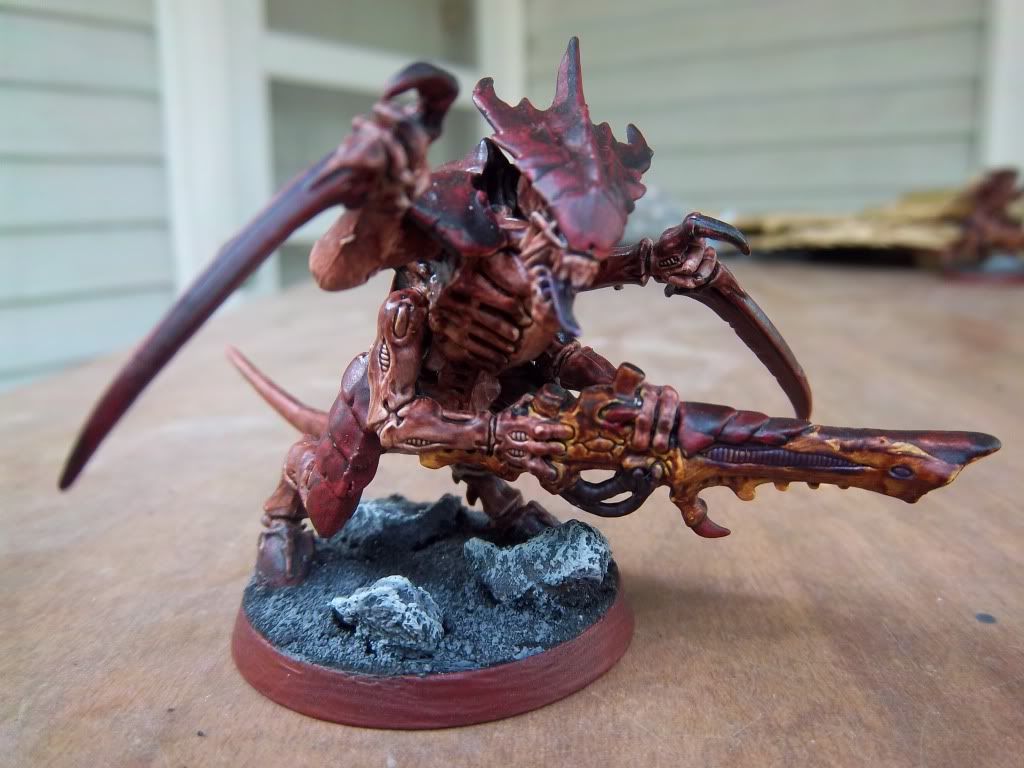 Tell me what you think! Any questions?