Just a couple test models i did up for my Dark angels army i've started. only realy differance between the two are the primers i used, one was done with a white primer and the other done with a camo coloured primer made by rust-oleum the industrial choice line, it's a very nice flat finish to it.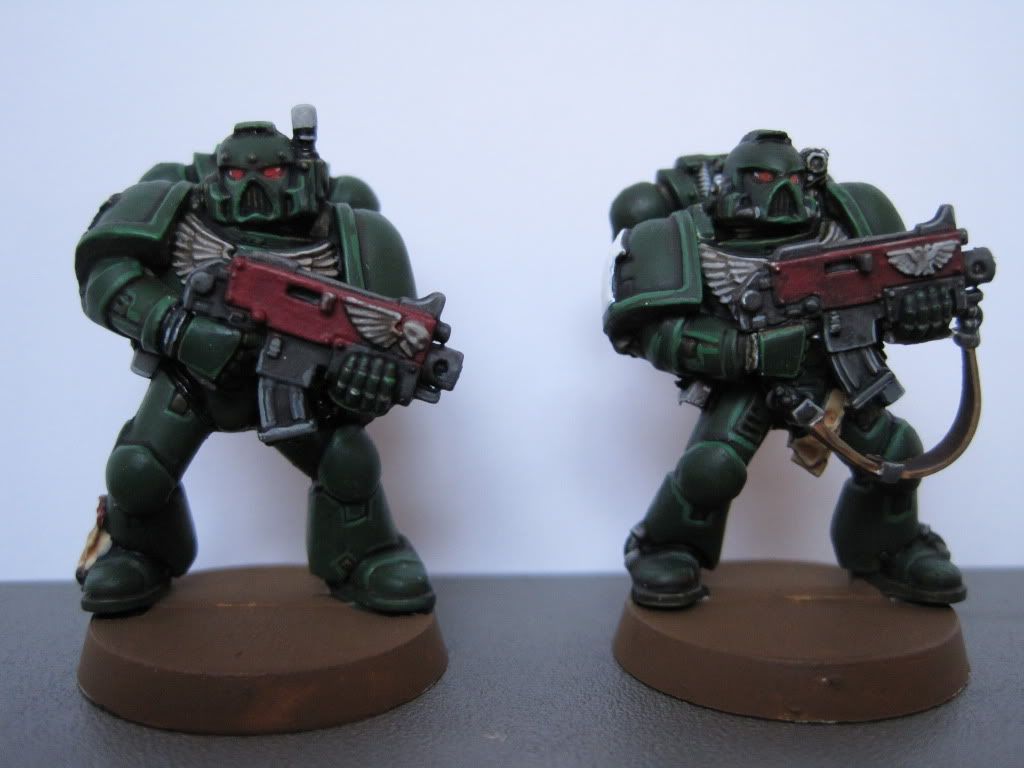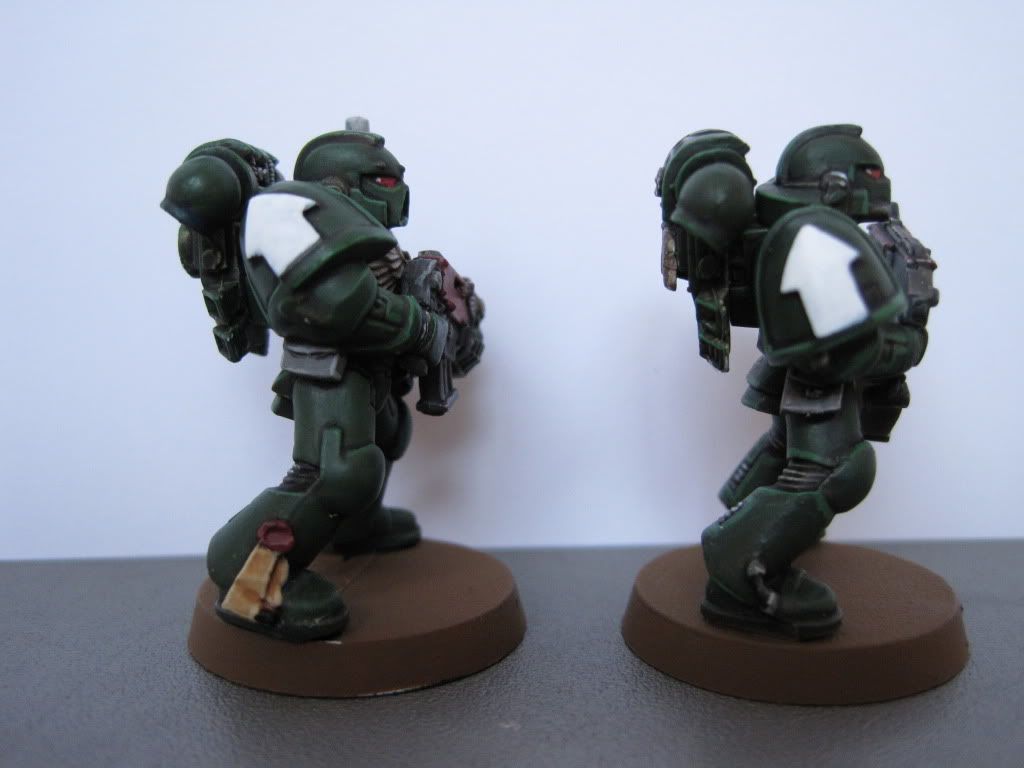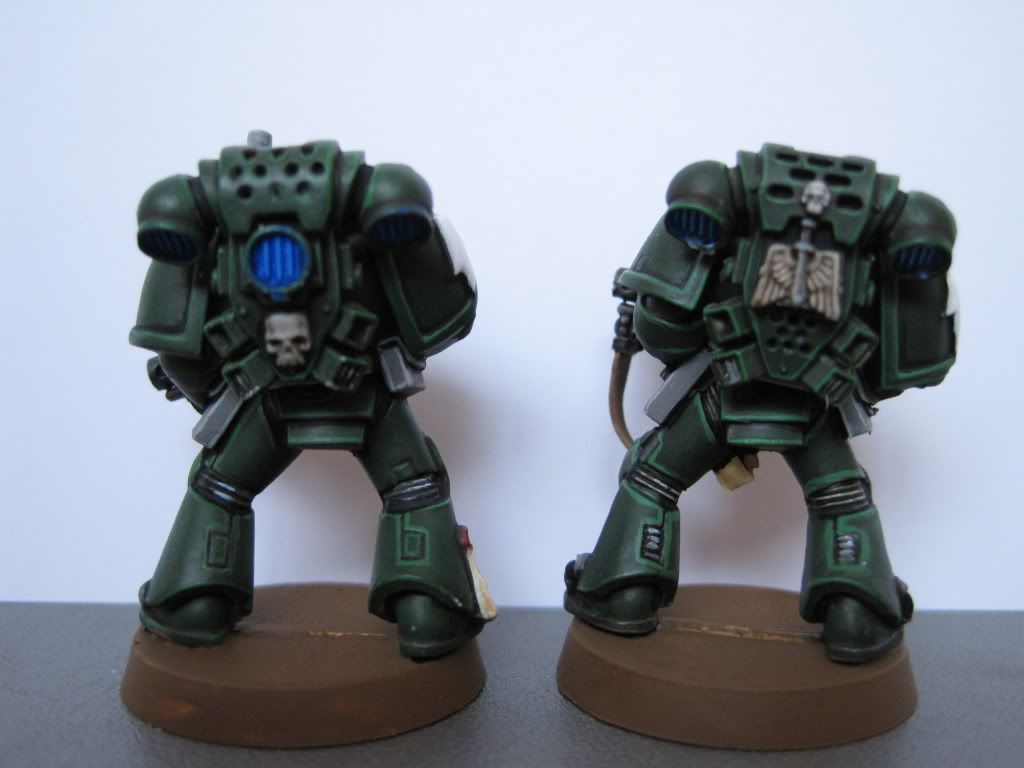 and this is the teminator I'm doing for a test model. using same green primer as above his arms still need ta be finished though. I know it's not the deathwing colours, i just didn't like the white color scheme at all so i did this instead, and i'm likiing how it's turned out so far.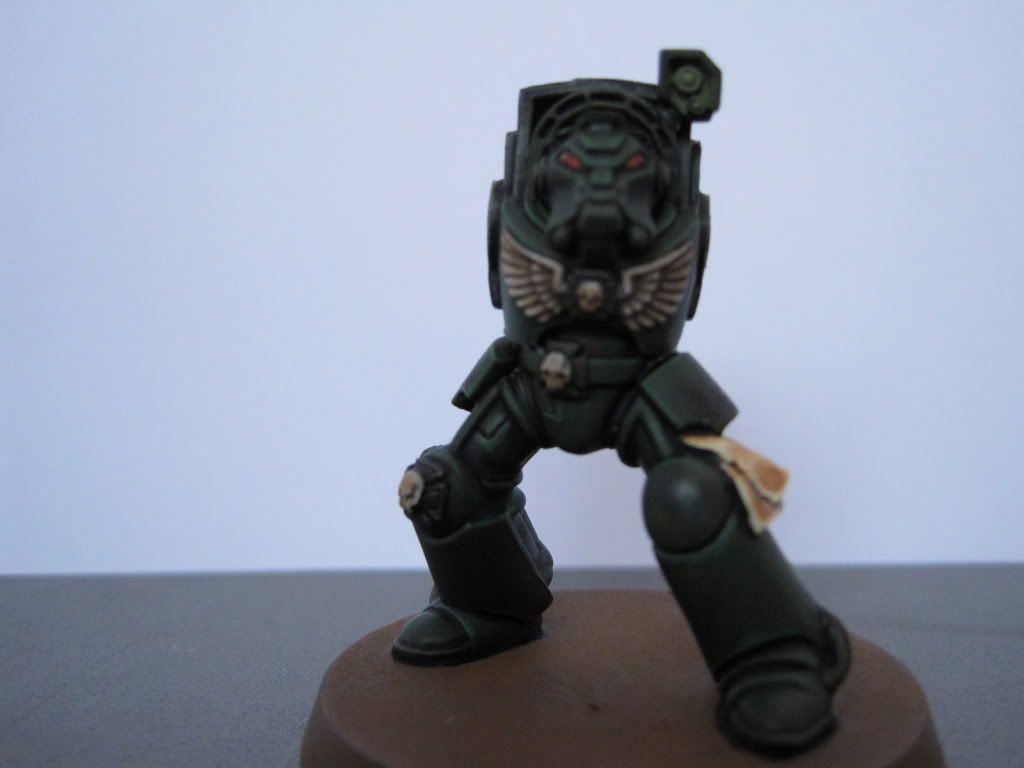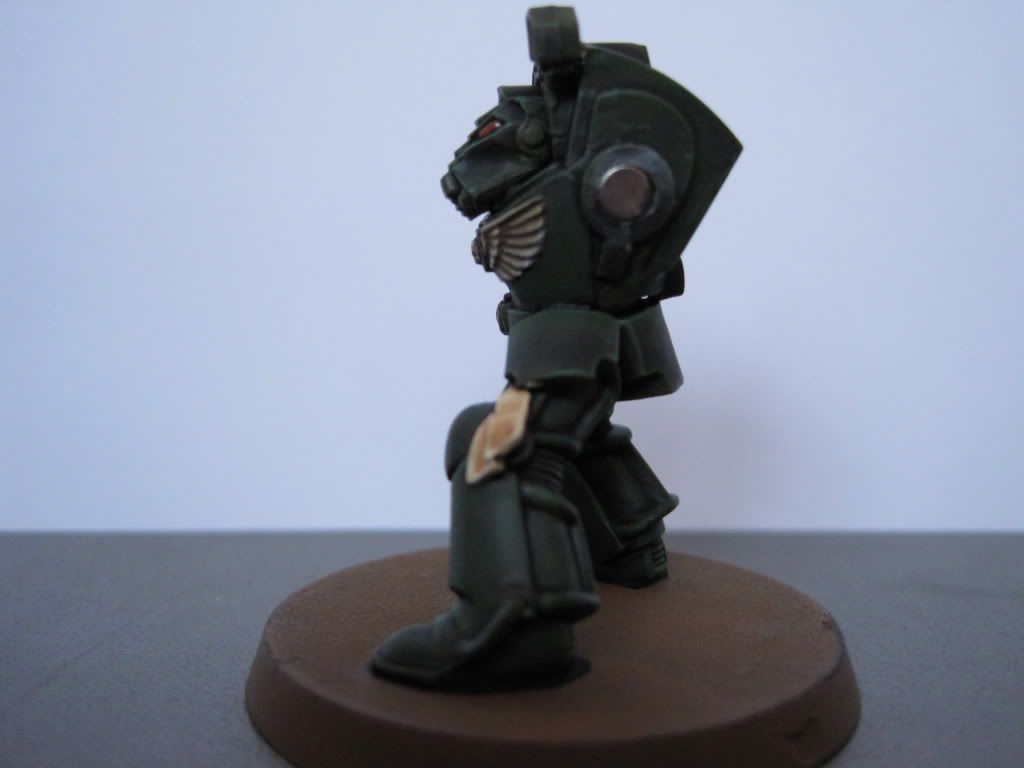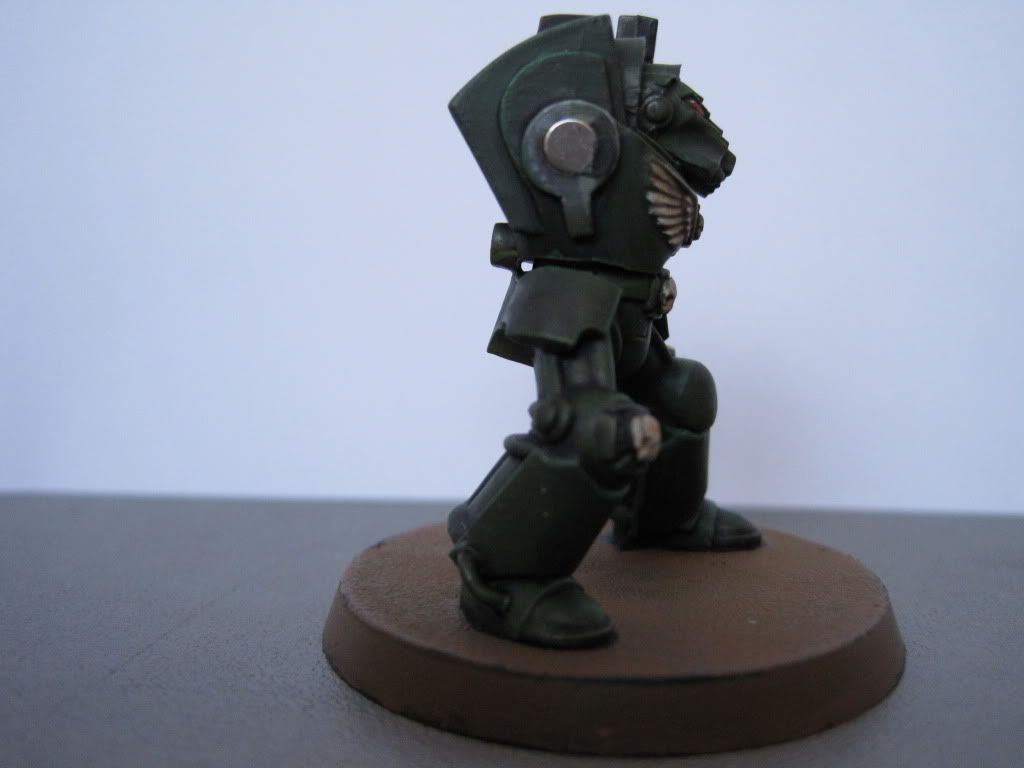 Thanks for viewing and lemme know what you think.