We'll start off with pictures of the entire army...
alright, now some closeups~
The rank and file troops, my Necron Warriors: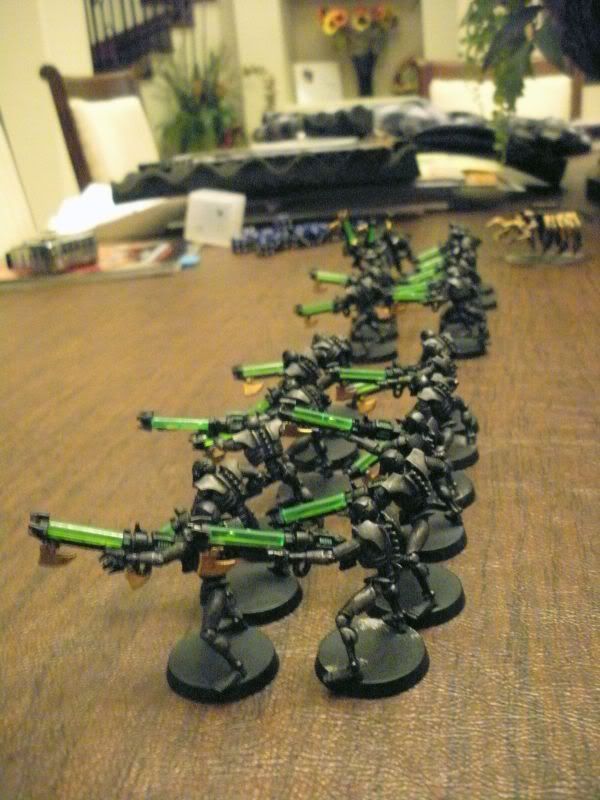 and The Monolith (with me behind)
one of my Tomb Spyders, I gave him double Particle Projectors for laughs. He's hanging out with his scarab buddies.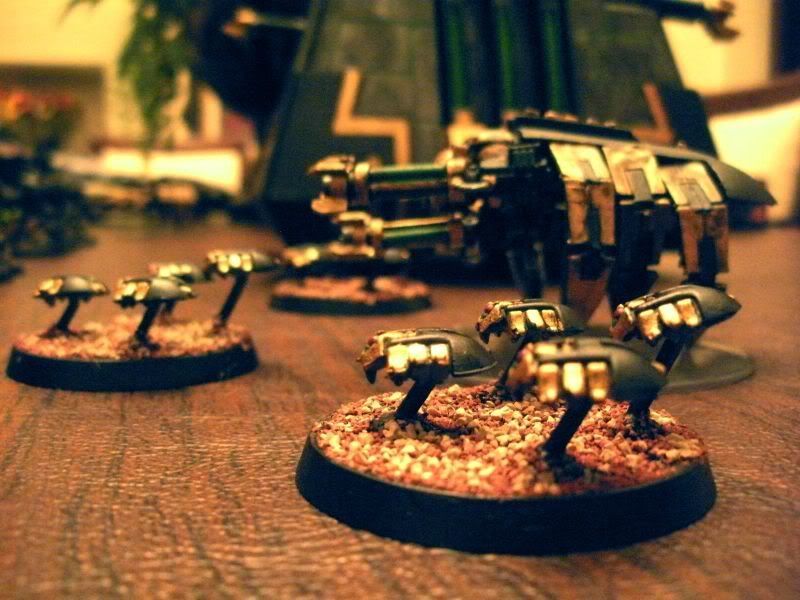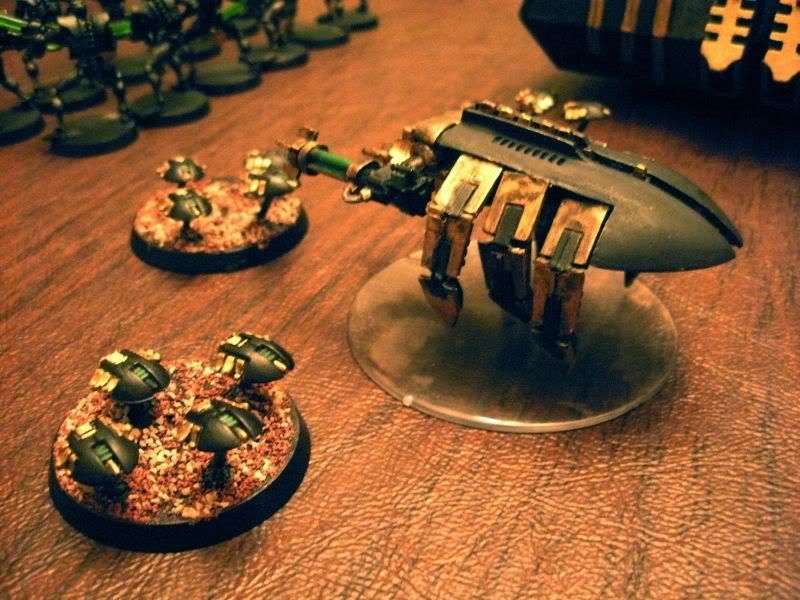 And the big cheese himself, The Nightbringer, with his honor guard of Flayed Ones. One of them is draped in Ork skin, and has a collection of Ork heads
well that's all from that photoshoot, but stay tuned for more!