So... A friend of mine gave me as present the last of the "Masters of the chapter" model, so now I have the 4 models converted, painted and ready to go in to battle as Wolf Guards, or in apocalypse games... the "Masters of the Chapter" formation with Logan Grimnar.
Here a few pictures of the last model I converted and the whole squad: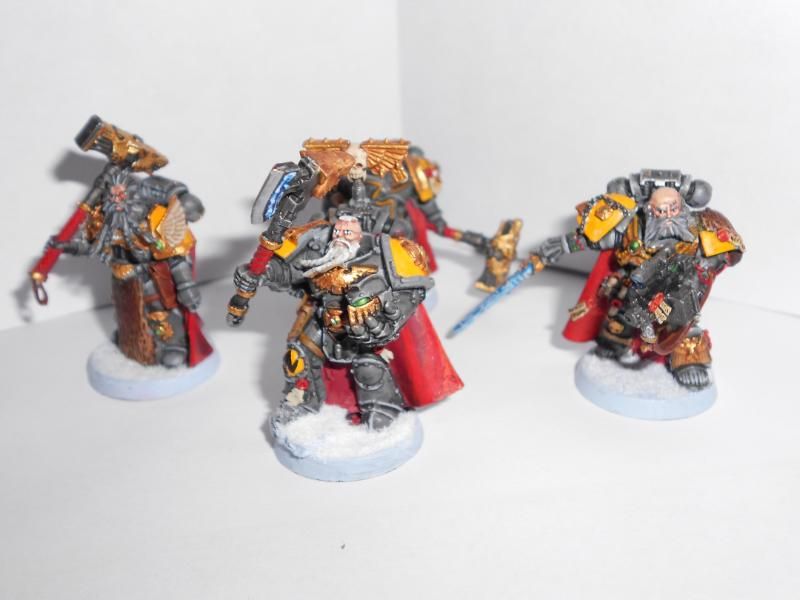 Once again the all powerful and awesome grey hunter/blood claws/wolf guard kit saves the day, giving me all the weapons and heads I needed to convert this Generic Space marine characters in to proud and loud Space wolves heroes.
Please rate and comment.