In January I ordered some Green Stuff and 3/16" Blue Demon magnets from MWG UK, but due to them shutting down about two days after I ordered them they only arrived at the weekend. This article contains the images of the finished results of the two Carnifexes.
First, the 'naked Carnifex' with no weapons, heads or carapace: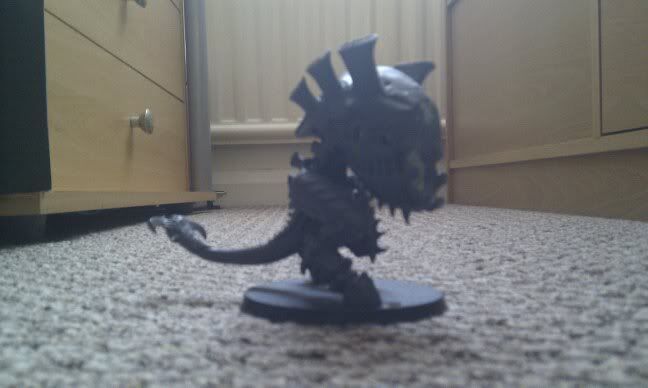 This configuration has a set of crushing claws, a barbed strangler, spine banks and tusks: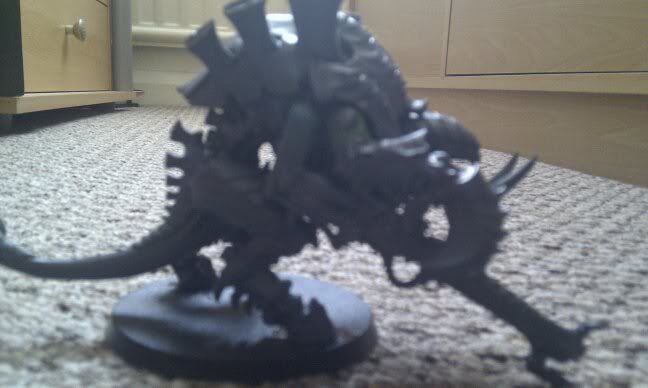 The spine banks carapace:
The two other carapaces:
Two sets of sything talons:
Two sets of crushing claws (I believe one of the apocalypse rules allows this):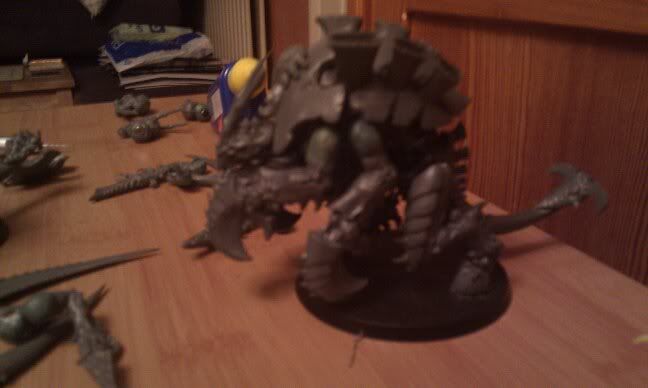 Both Carnifexes:
Both from a different angle:
And finaly, just for fun, the terrifying but wrongly feared five headed Carnifex!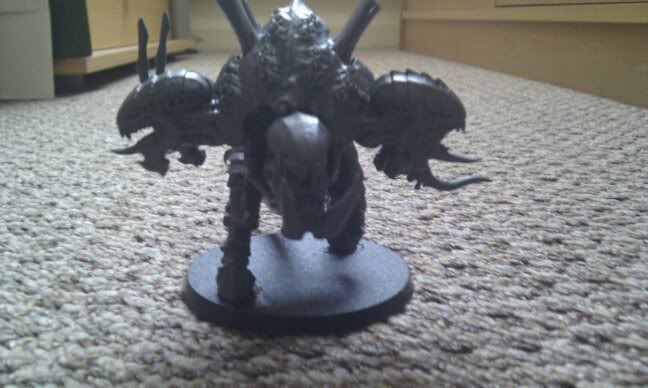 (Bad Joke Alert) Don't worry about him, he's 'armless! (I did warn you...)
I hope you've enjoyed the images, you can order the magnets at http://store.miniwargaming.com/product/disc-magnet-troop-size.html (you might need two sets as when I bought them they came in sets of 75, not 50) and Green Stuff at www.greenstuffit.com.
If you have any questions about how I made them, comments on how I could improve them next time, or just general comments, please leave them in the comments section and i will reply to them as soon as I can.