The crew in action.
This is the point of view of the Broadside. He didnt survive very long after the first turn.
The death of the broadside came swiftly at the 2nd turn. The vangaurd vets didnt suvive after all the shots of the fire warriors. The vets deepstriked behind the broadside tearing it apart with plasma pistols and power weapons.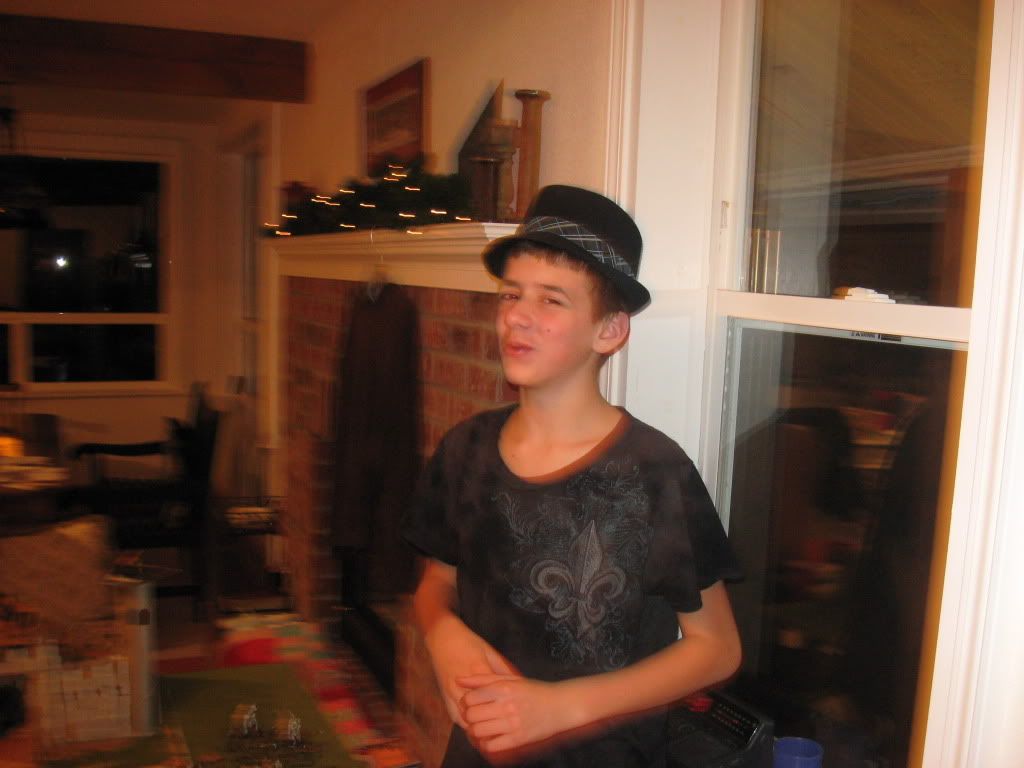 haha wow Bill wow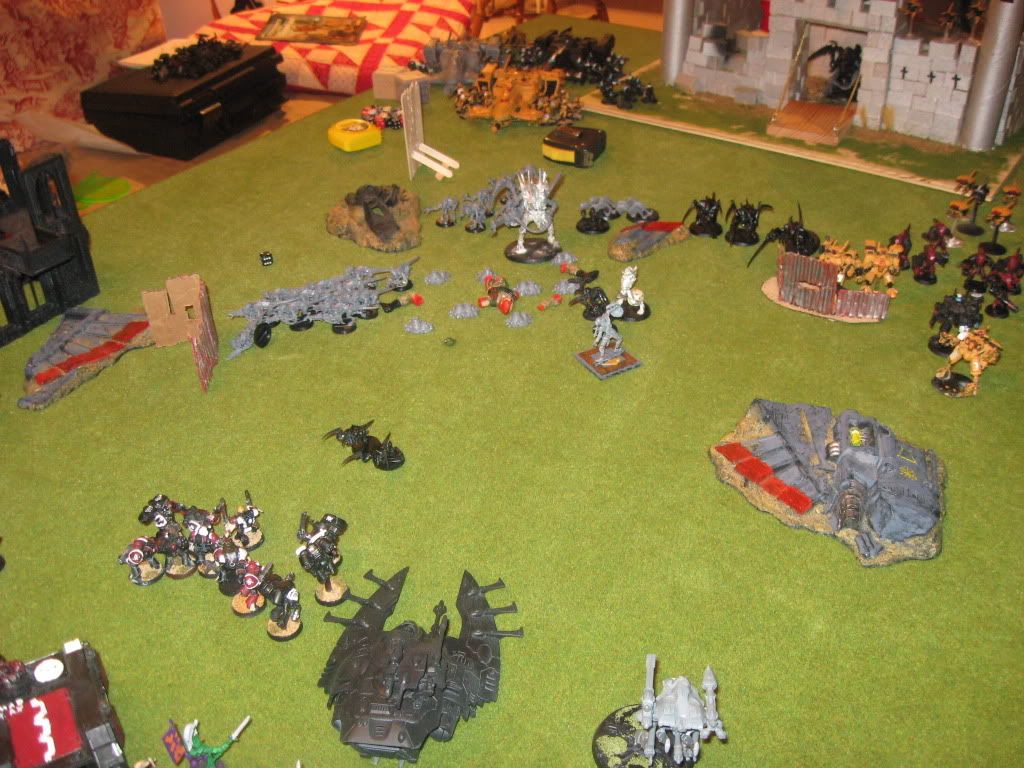 Here is whats left of the Nids. The Tyrant, a Fex, and a group of gaunts.
here is a pic taken twards the end of the game. The Nids are all gone exept for the fex.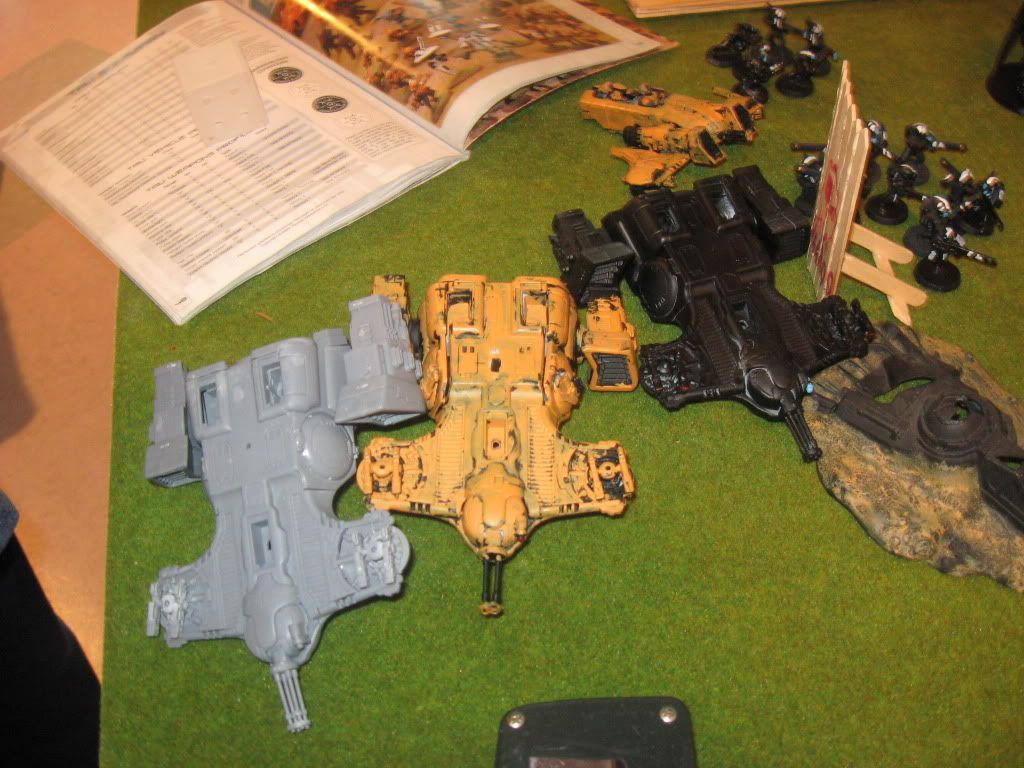 The Devilfish gravyard.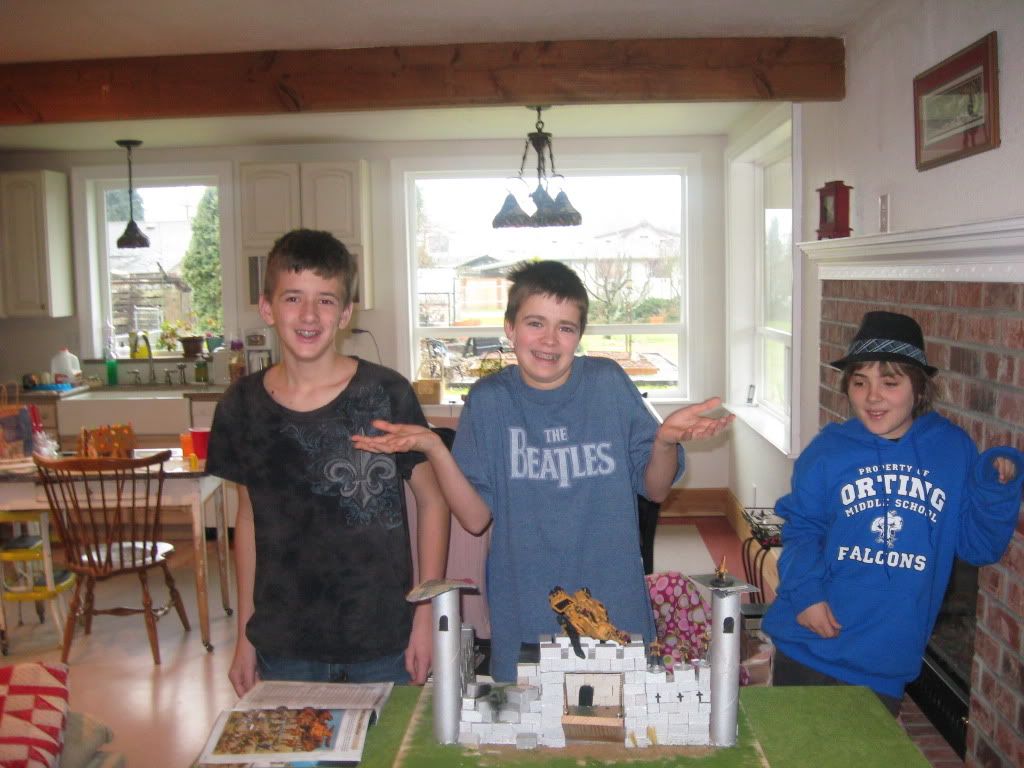 The losers ( exept for the guy in the hat )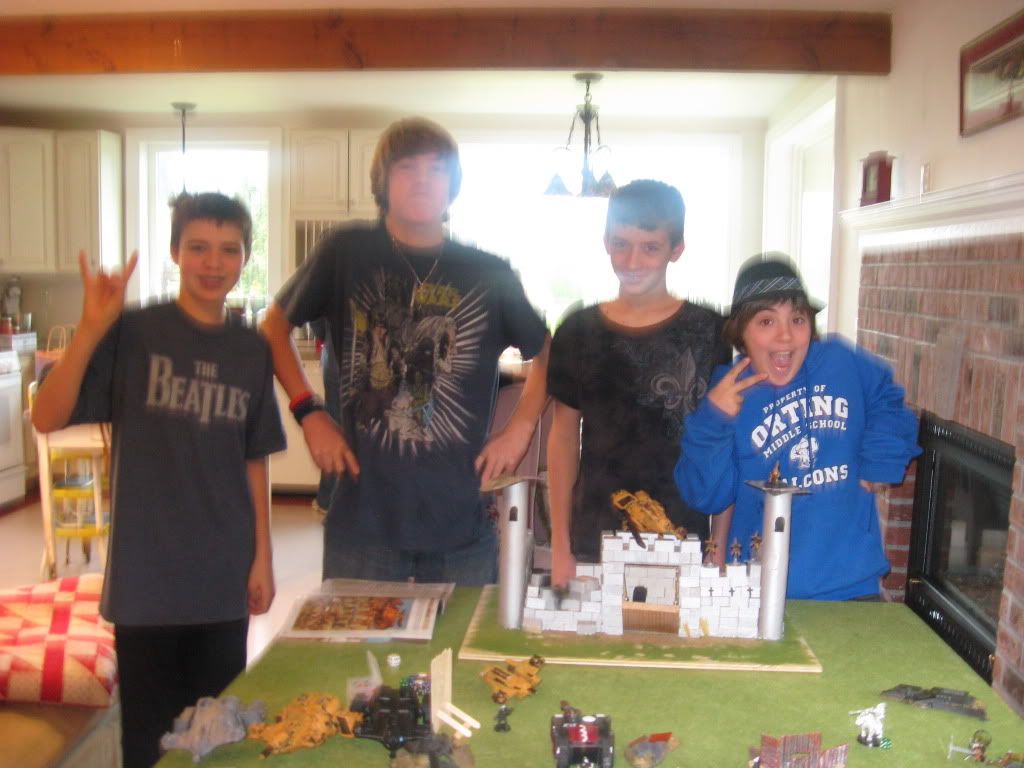 Her is all of us! Happy wargaming!