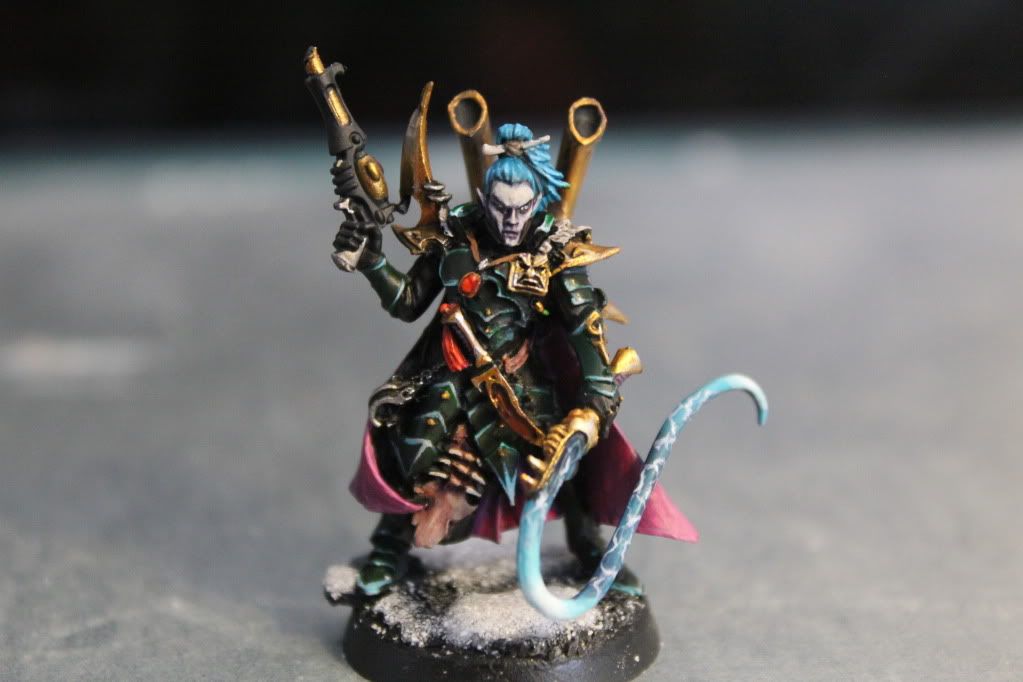 What up, playaaahs!
Here is a short and sweet tutorial on how I paint the skin on my Dark Eldar models. Here are the colors you'll need:
GW FOUNDATION Dheneb Stone
GW WASHES Asurmen Blue
And for the eyes:
GW Chaos Black
GW Skull White
I paint my Dark Eldar hair red with the following colors, not explained in the video, but included here for your information =)
GW FOUNDATION Mechrite Red
GW Blood Red
Music used in this video provided by Incompetech.com and the track name is "Deliberate Thought", used under the Creative Commons license.