It's been a while since my last post, but that doesn't mean I haven't been busy! Last thing I could work on terrain wise was a Fortress of Redemption. It's a building i've always liked... and disliked at the same time. When I started the Barsaman project (See previous posts) I needed some great terrain pieces for the board, and the Fortress was one of the first things I got. I really like the structure of the building, but I never really liked the tower. The image is great, but repeated 4 times is a bit boring for me. So.... I took it off!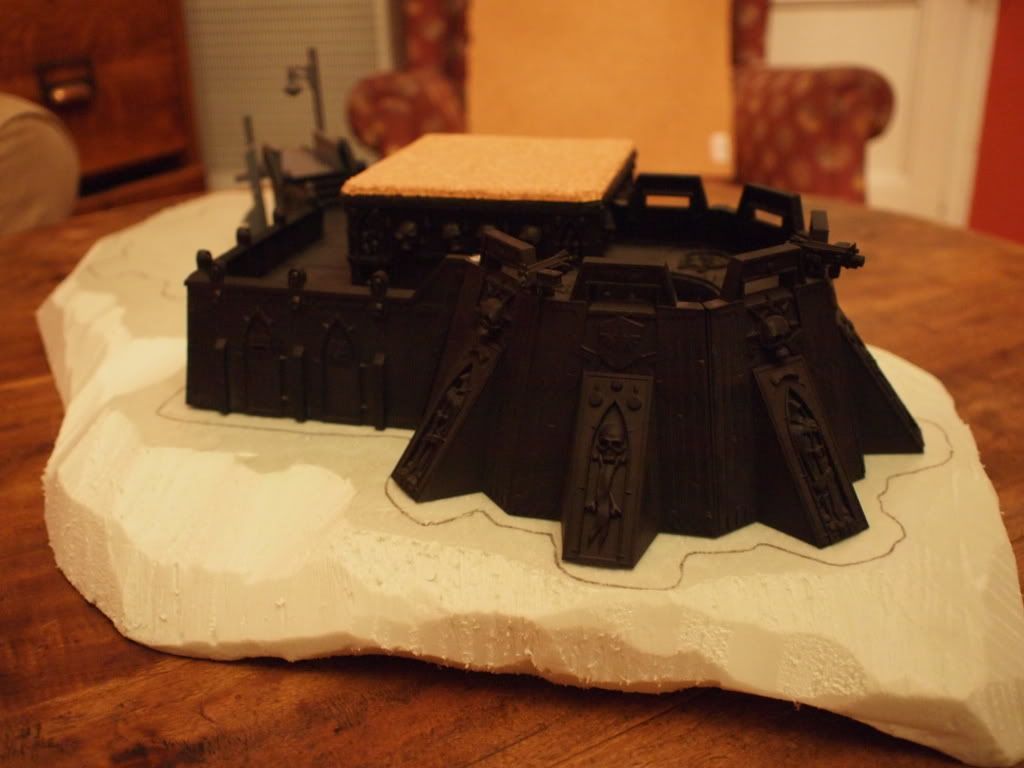 I closed the gap that was left with a piece of cork, wich hopefully later on will look like a slab of marble. Now that I was taking things off, I decided to also take the furthest platform (The one with the big gun), and replace it with a bridge piece, made out of pieces of a City Buildings box.
I like the original piece, but not for the ruined theme I am going for on the board I am making. I have to figure out a good way to close of the gap under the bridge piece...
Now for the new tower! Inspired by an article on the Games Workshop page, combined with the fact I had a City Buildings box lying around, I went for a modular three story building: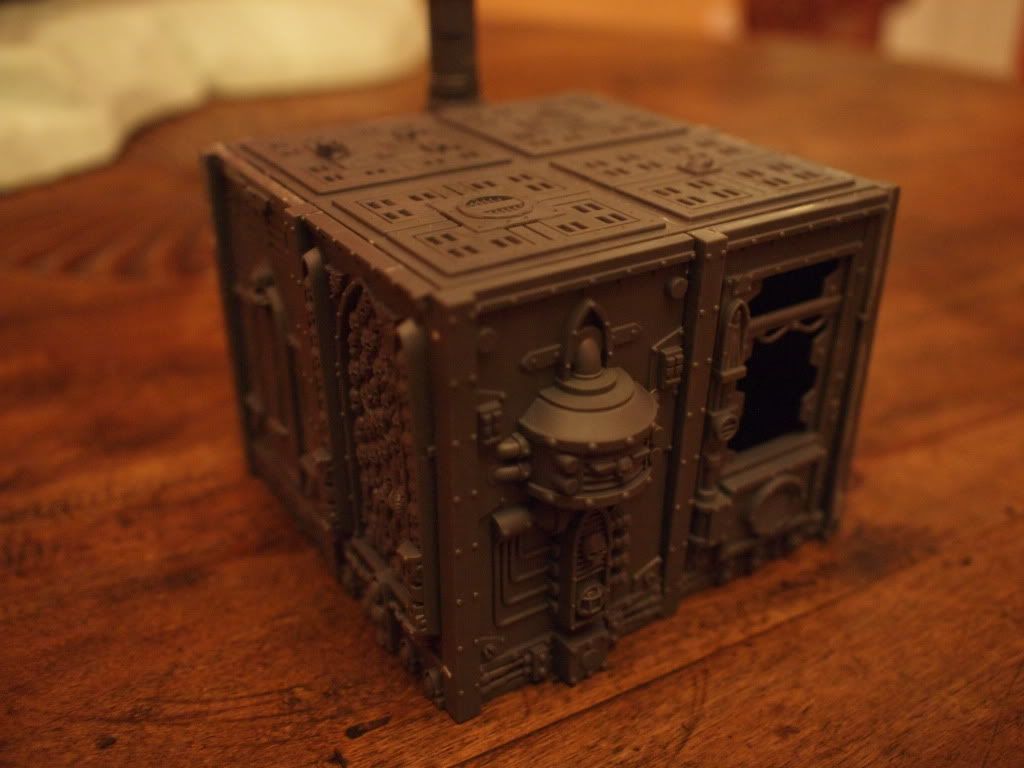 First floor: The machine room. Nice and closed, and hooks in nicely with the rest of the fortress.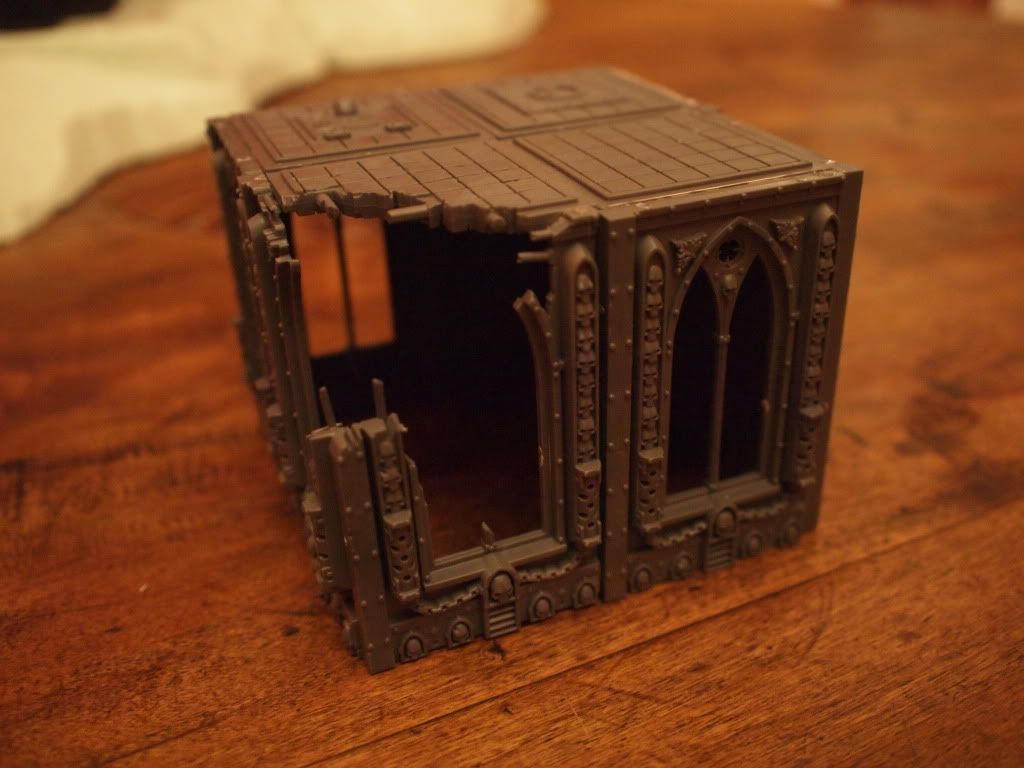 Second floor: A religious/administratum themed floor, with an ancient impact on the corner, continuing on the third floor and the roof.
Third floor/roof: Heavily impacted, thinking of putting rubble inside. Use the stairs for VIP access.
All of this together leads to: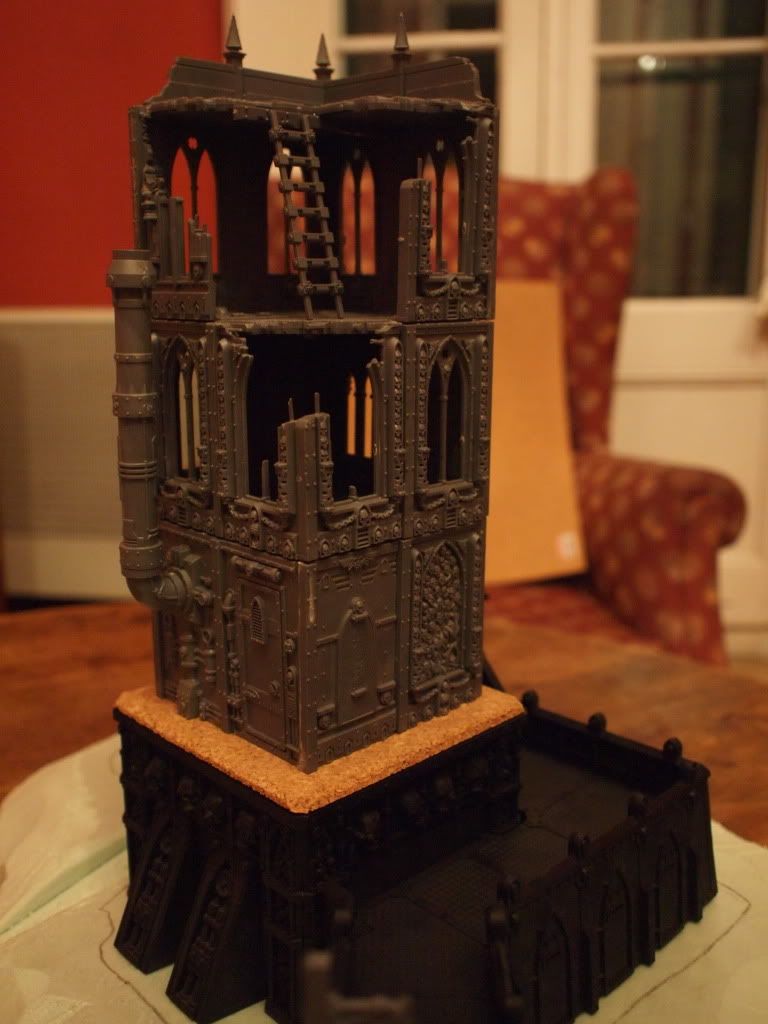 For now, the tower is modular, and for now I see no reason to change it. Maybe i'll add some more detailing, but I don't want to overdo it. If you guys and gals have any suggestions, please let me know!
For now, just a final pic of the entire piece, plus the terrain it will be placed on: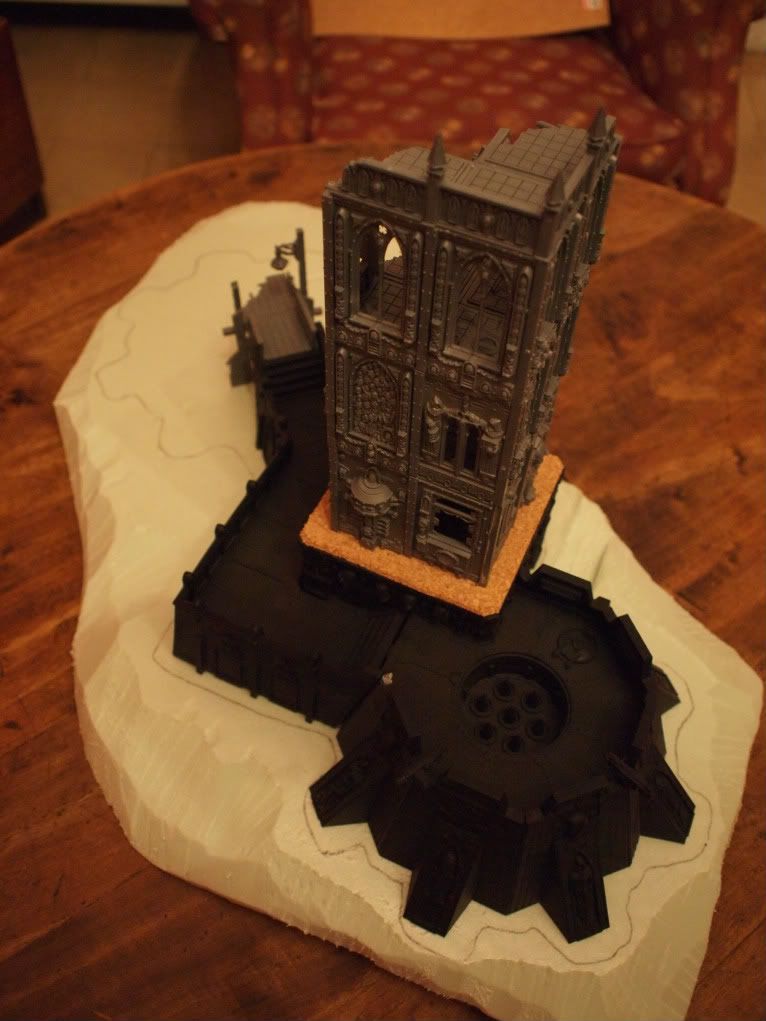 Let me know what you think! Happy Wargaming.