Lets get right to it
Well when the new venerable dread came out, I knew I had to have it. This is simply an amazing kit. Tons of options, and you can even swap out the right arm for lascannon, plasma, or autocannon by pulling it off. Tons of bits left over. This was my first time painting Deathwing. Thought it turned out pretty nice.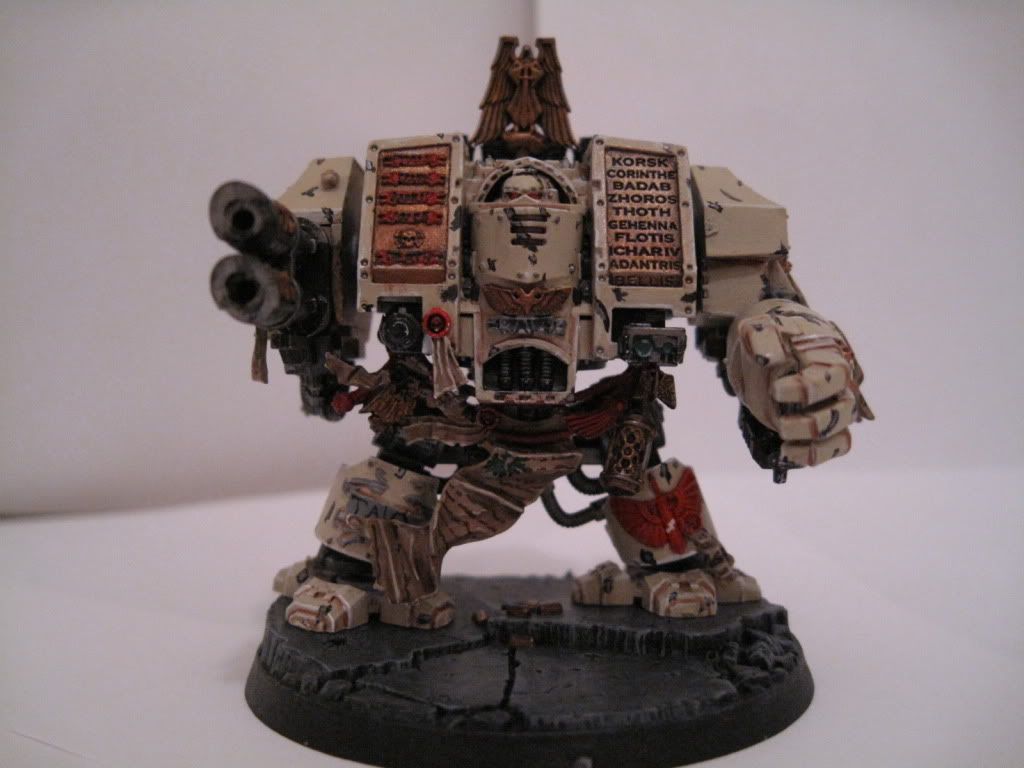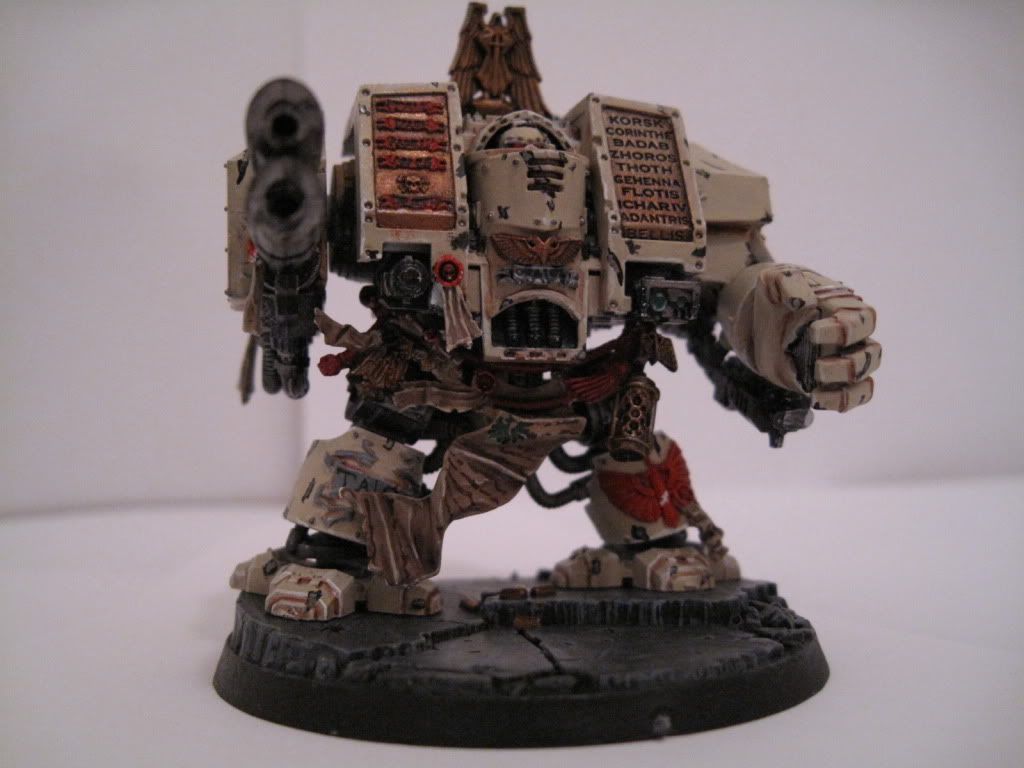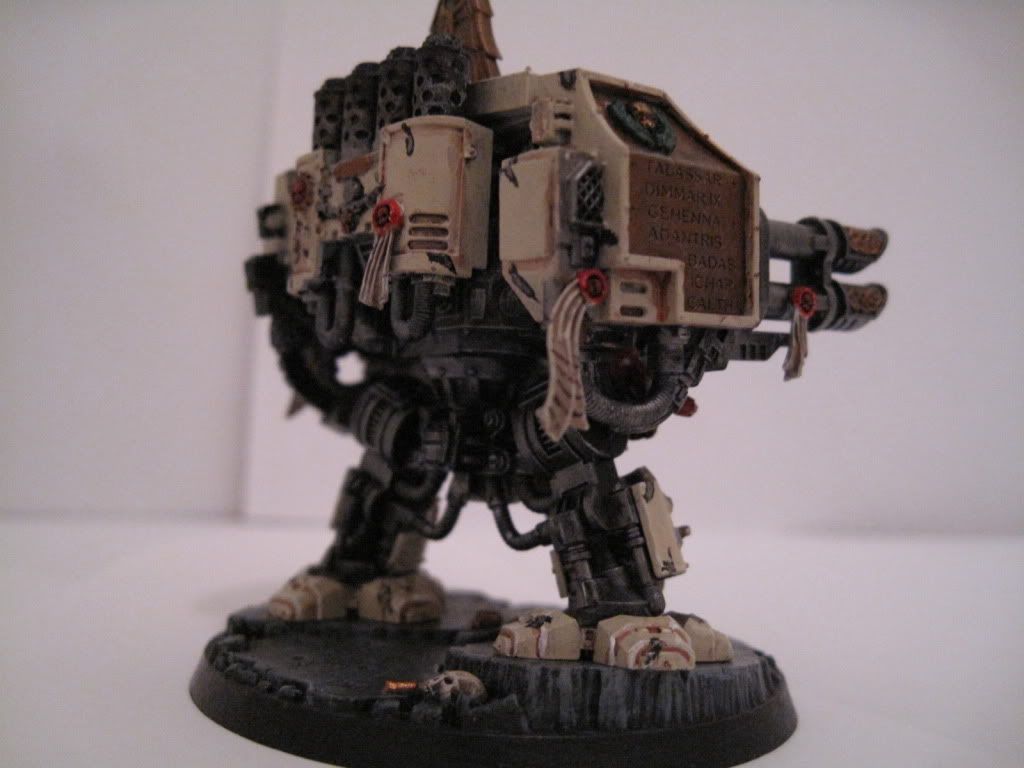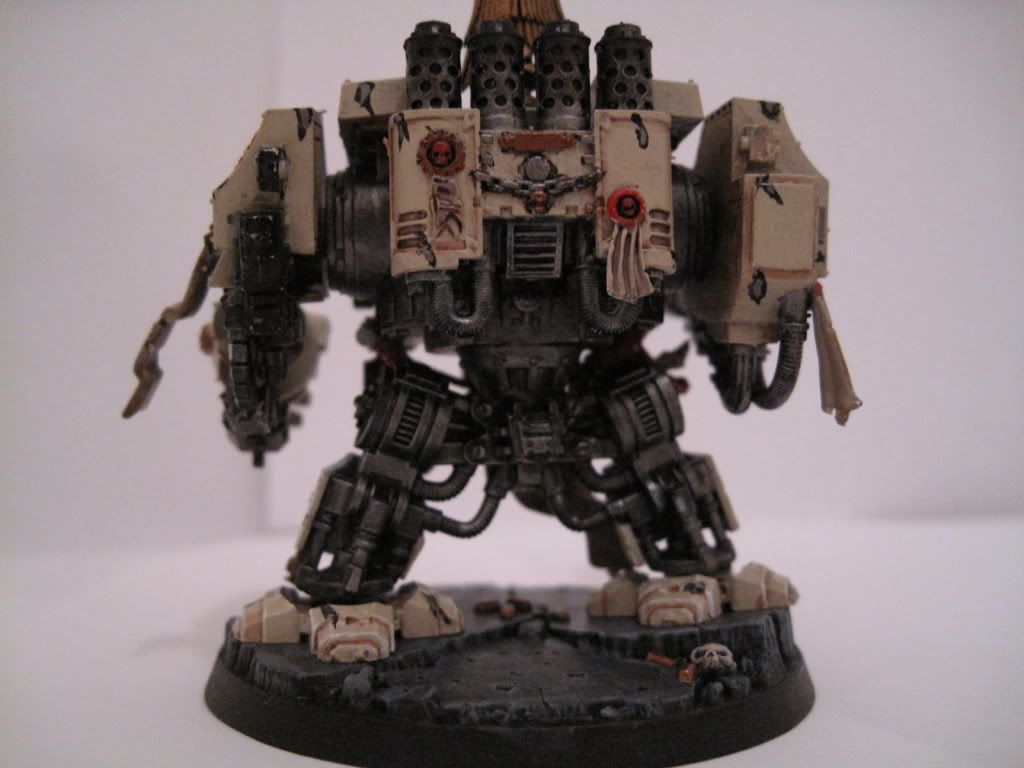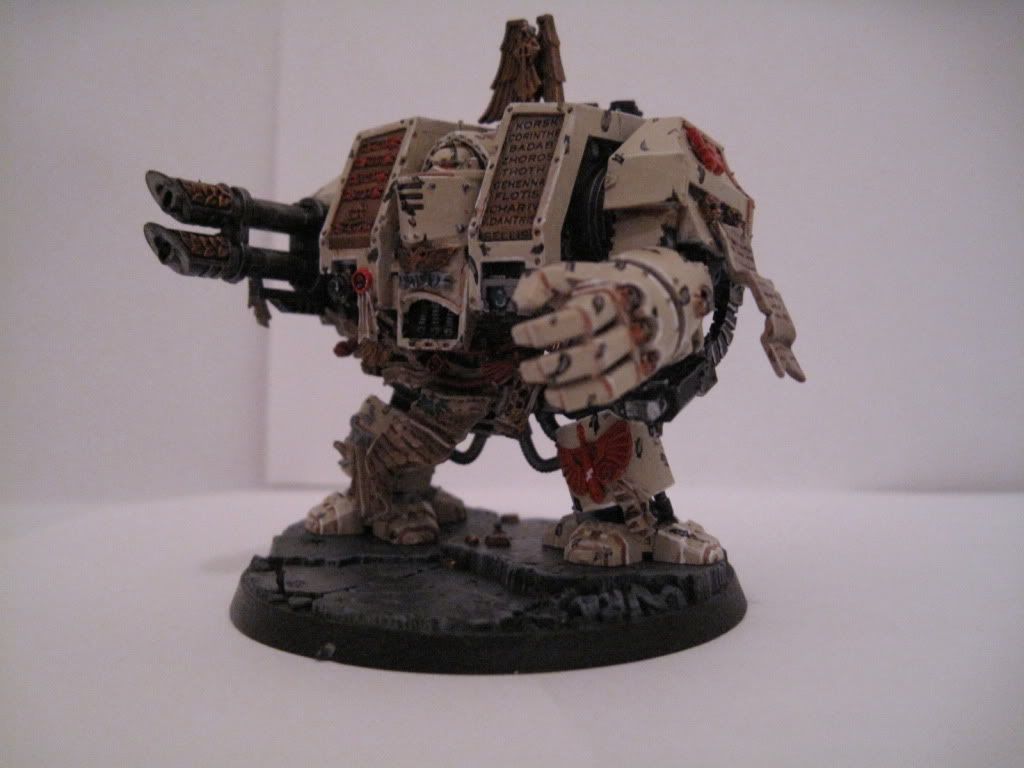 This is a Dark Angels company master I bought a while back and just got around to painting. He is a bit sloppy in some areas but I like how he turned out. He leads Third company(marking on the banner). I also tried out my hand at NMM painting on the sword. Pretty hard to get it looking okay. I will probably go back and clean him up in a few spots at a later time.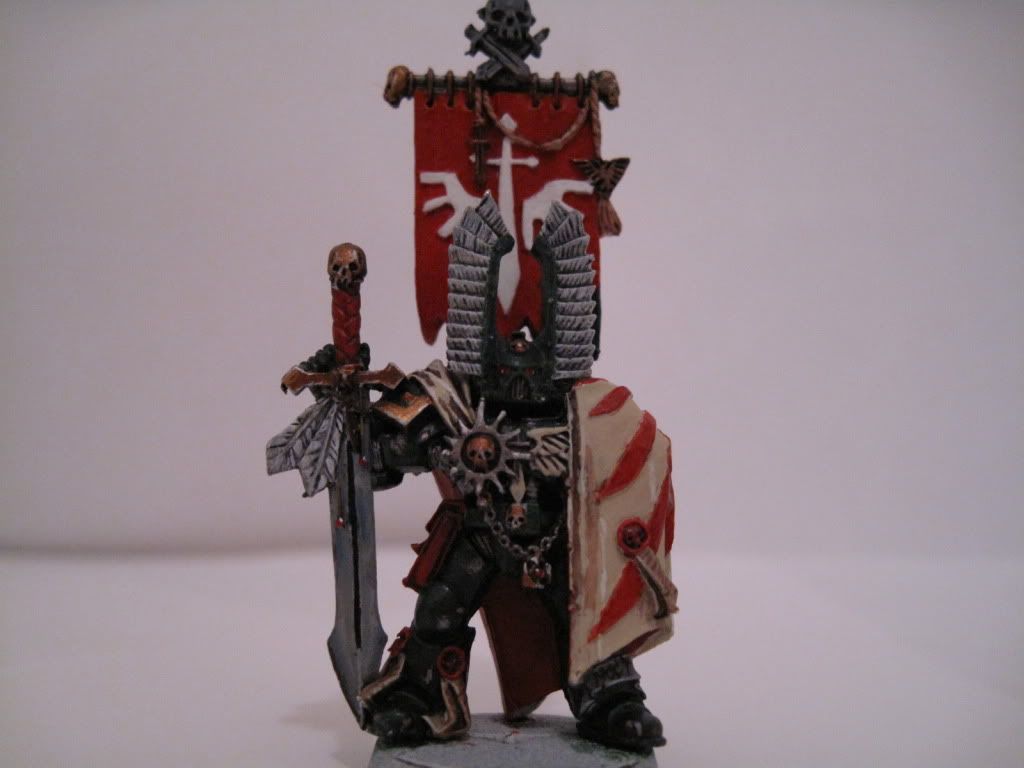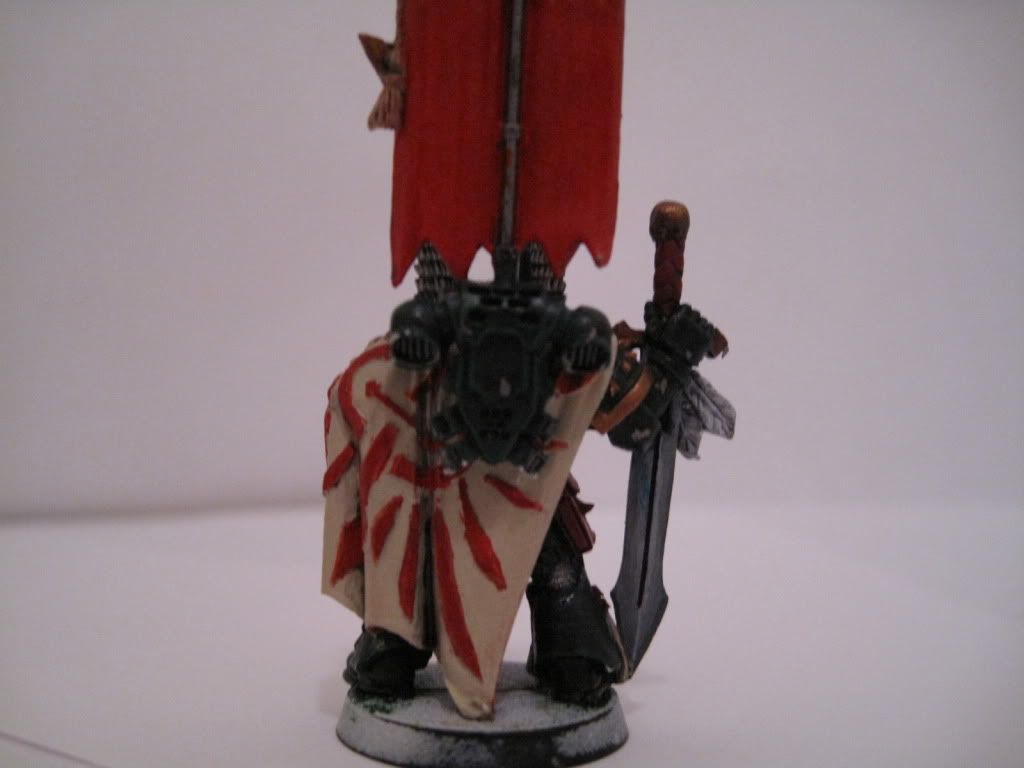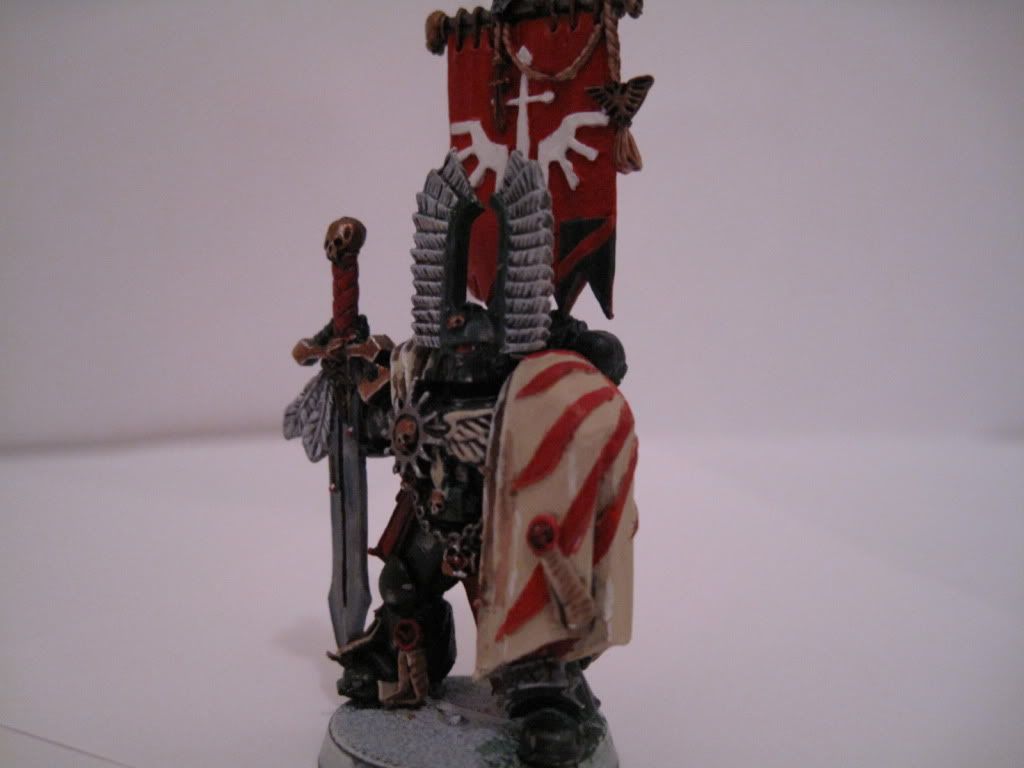 That's it for now. Please comment and critique (not to harshly). Thanks for looking!
P.S No first comment