As I said in the description, I'm converting a power fist into a demonic lighting claw for my Chaos Lord on a bike. I started by cuting plastic card to the right angles and attached them with supper glue.
Next I used Green stuff to model the rest of the hand.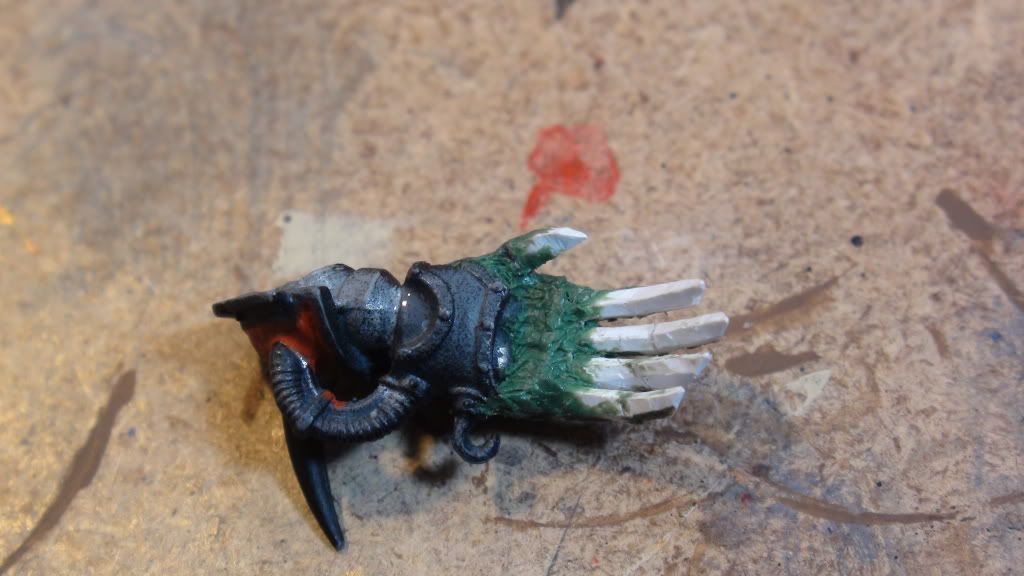 I will put up the finished model in about a week or two. Thanks!

Please comment, rate, and subscribe!
Happy War Gamming!