Hi there! Gonna show you how to make some nice rock-terrain,step by step.
1:The first thing to do is to cut out a good sized piece of foam,remember to watch your fingers IMG]http://i1015.photobucket.com/albums/af274/TinyGiant123/DSC03015.jpg" />
a size like this would do it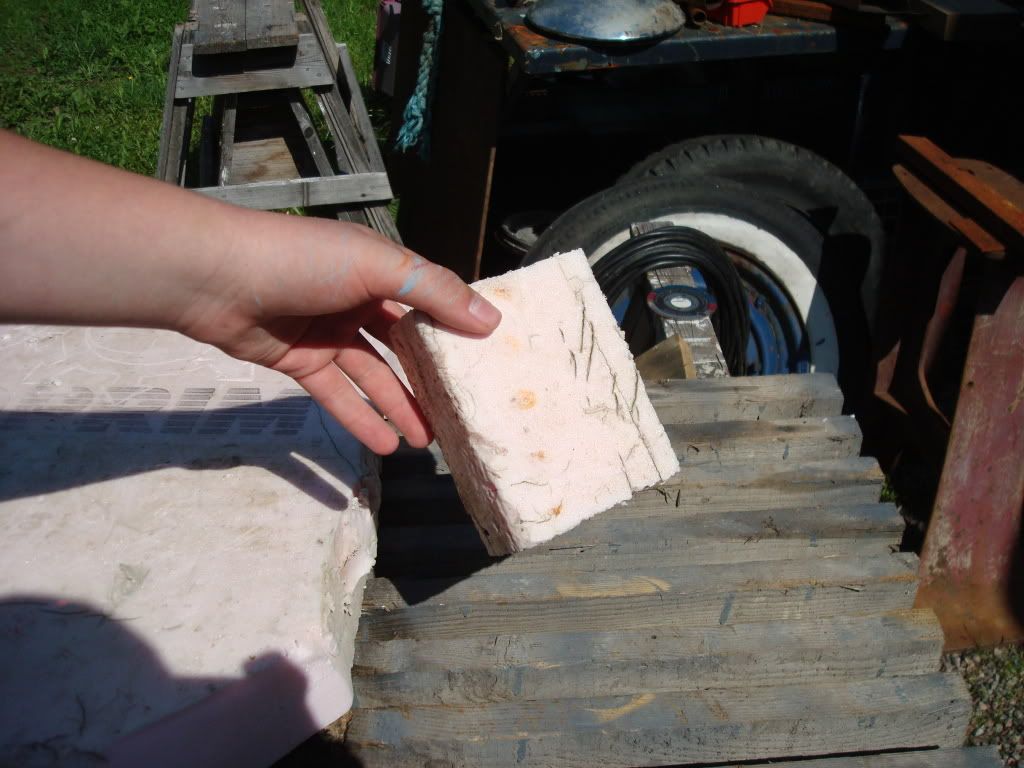 Now,cut the edges of the piece of foam so it looks more natural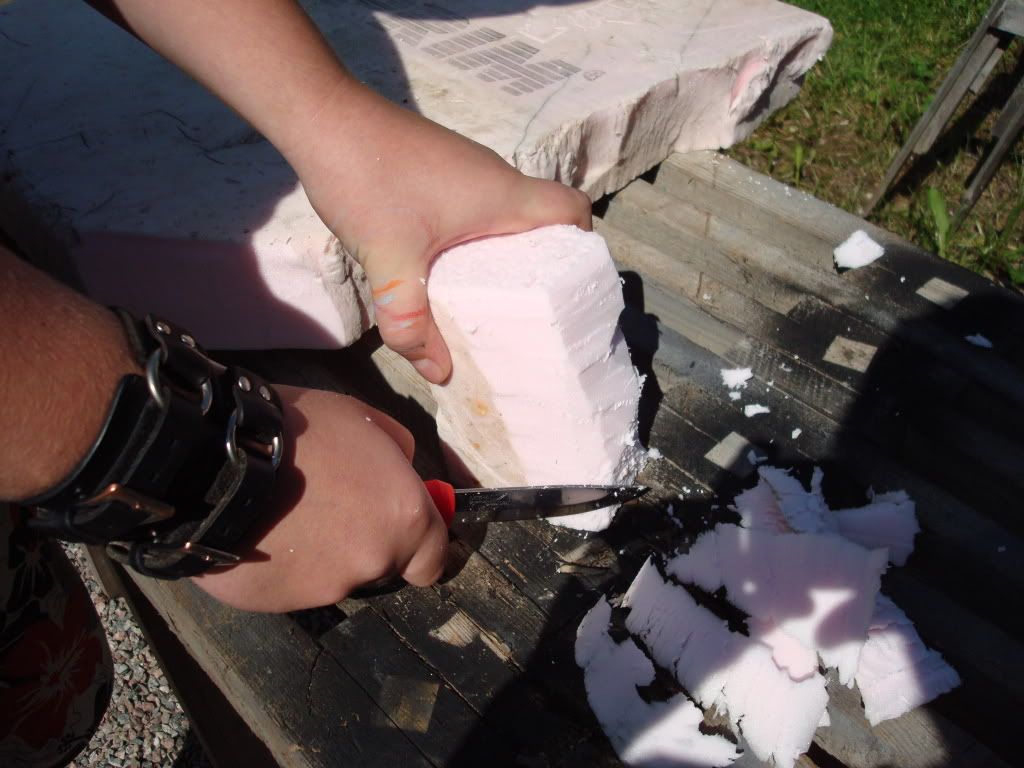 After youre done with it,it will look somwthing like this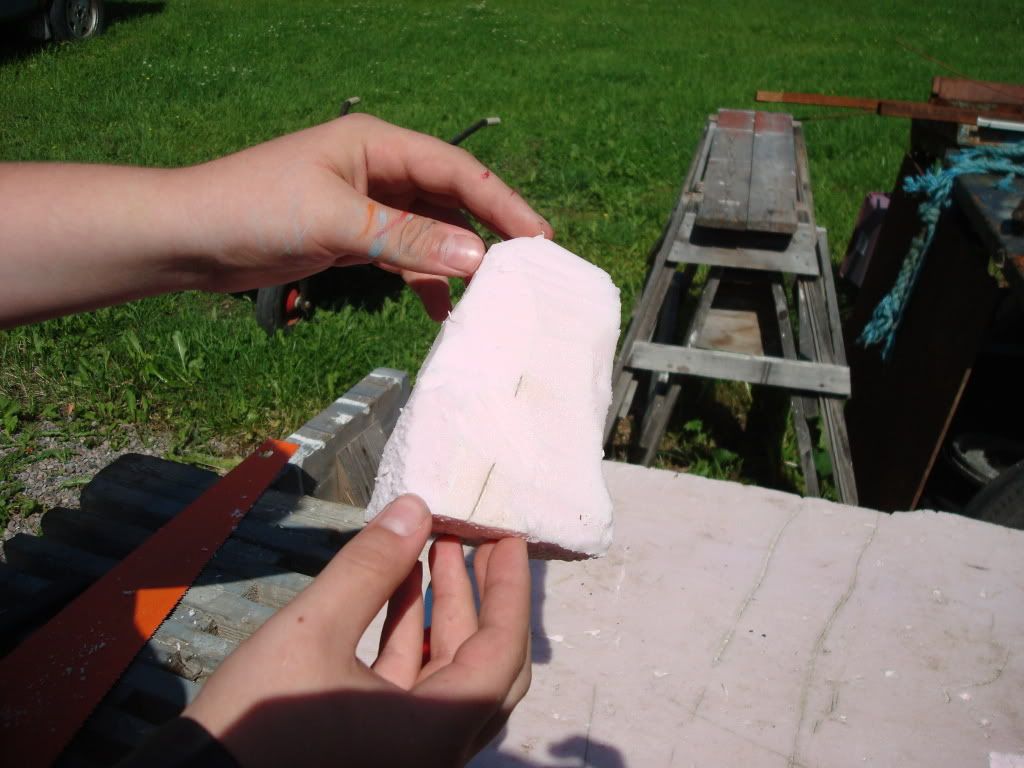 (sorry for the bad picture)Now,to get rid of all small,loose bits,gently use some sandpaper(dont make it too smooth formed,then you will lose the nice look)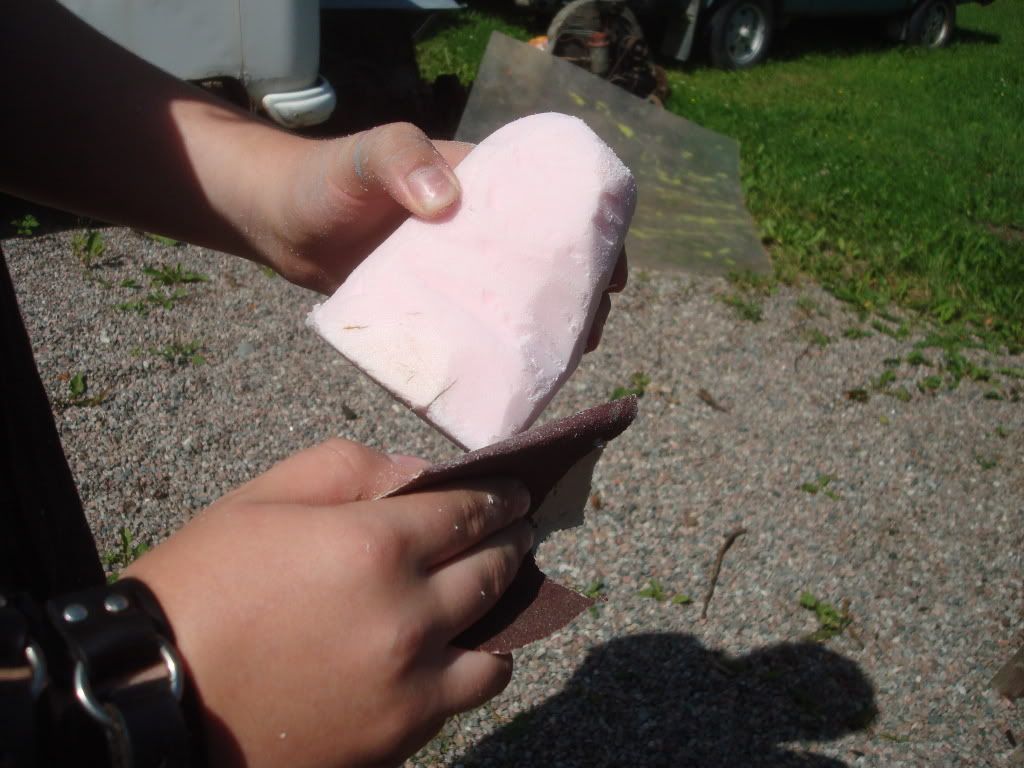 when you are satisfied about the shape of the rock, paint it black
remember to paint in the cracks and springs in the rock, the colour of the foam shall not be seen at all from any angle.When thats done,let it dry.Well,when its dry,drybrush it with grey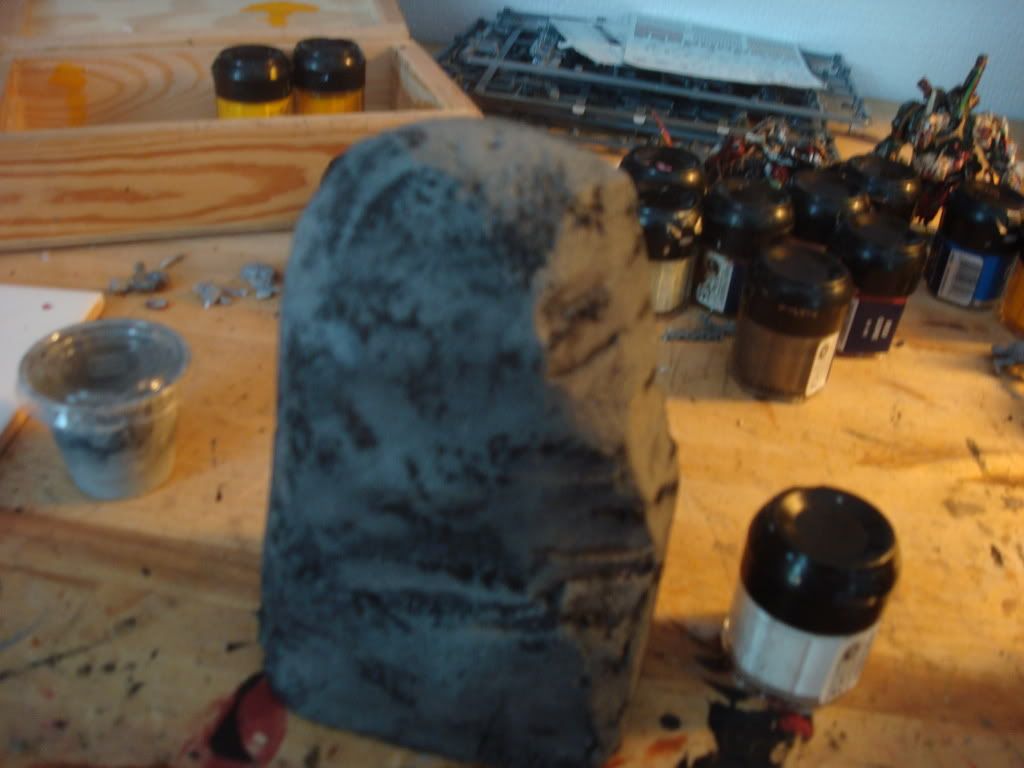 . Then its basicly done!I use to put some static grass on it,to represent moss,glue with any white glue.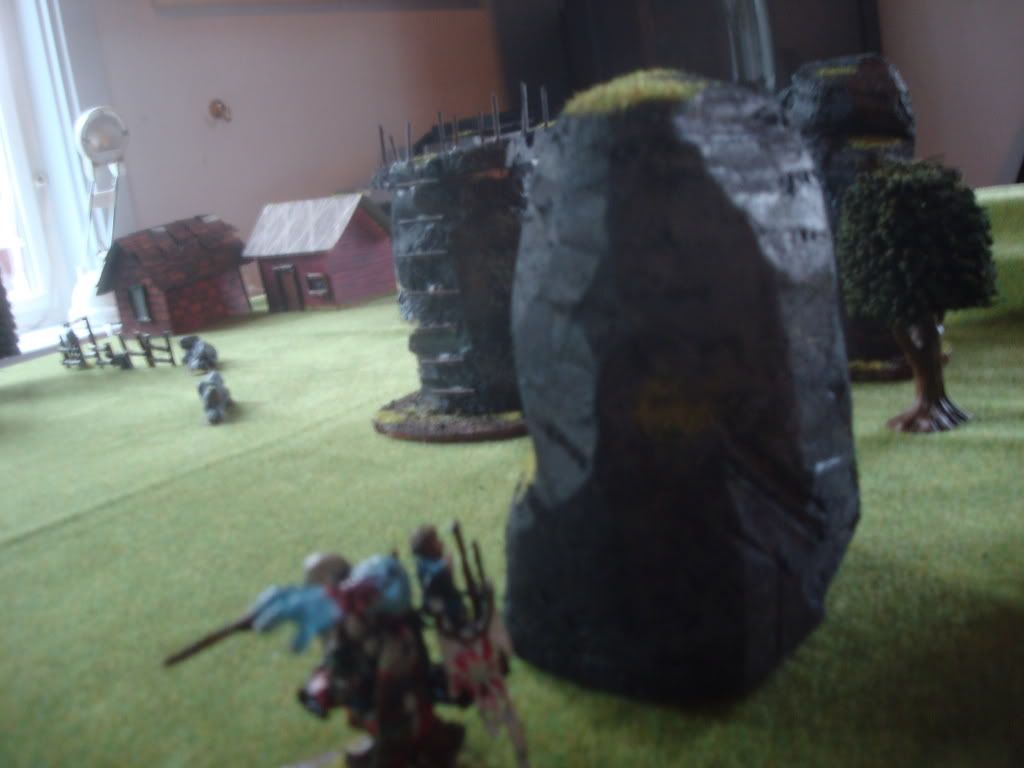 You can put the rock on a base if you´d like to,remember to glue those together BEFORE you paint the rock.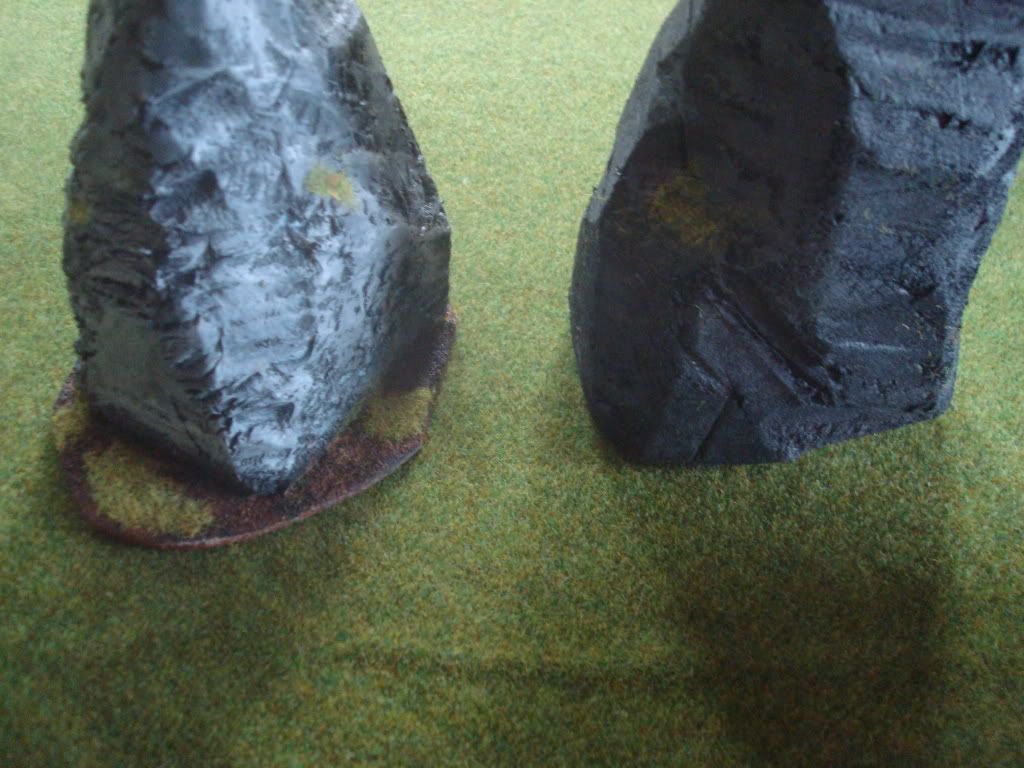 Not mutch harder than that!
Enjoy your new terrain pieces-happy gaming!
!Please rate and comment!