Start out by spraying the model with chaos black.
Pants and sleeves
Step 1- Base coat with scorched brown.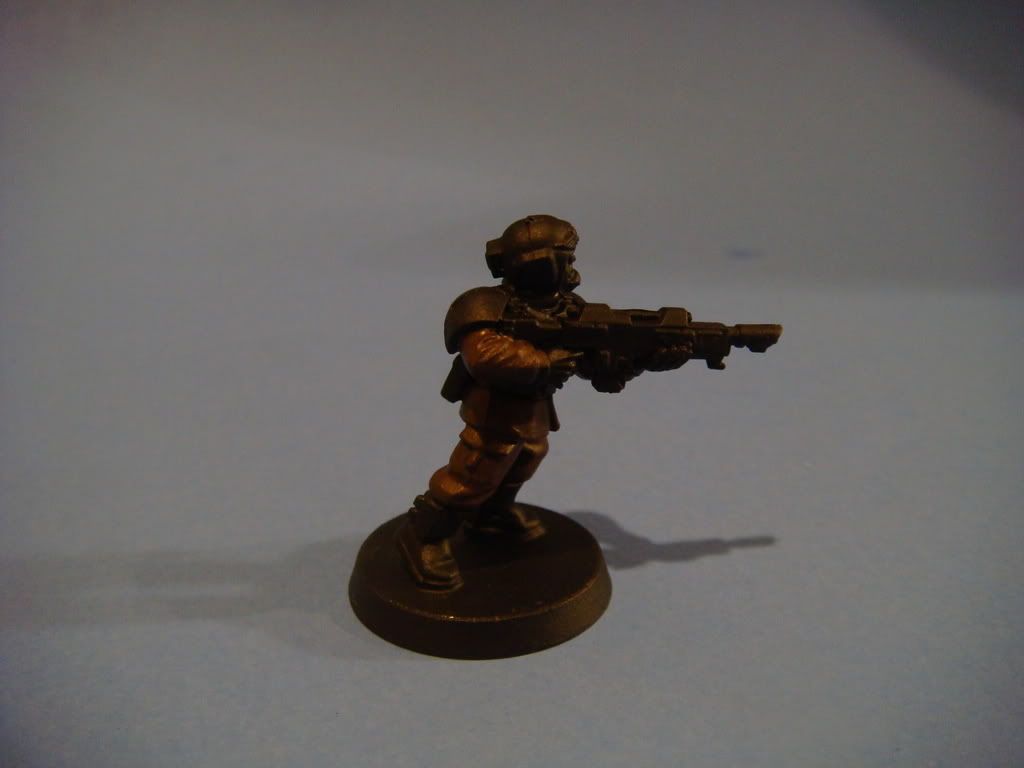 Step 2- Coat with desert yellow
Step 3- Wash with brown ink
Step 4- Drybrush heavily with desert yellow
Armor and gun
Step 1- Base coat with dark angels green
Step 2- Coat with catachen green
Skin
Coat with tanned flesh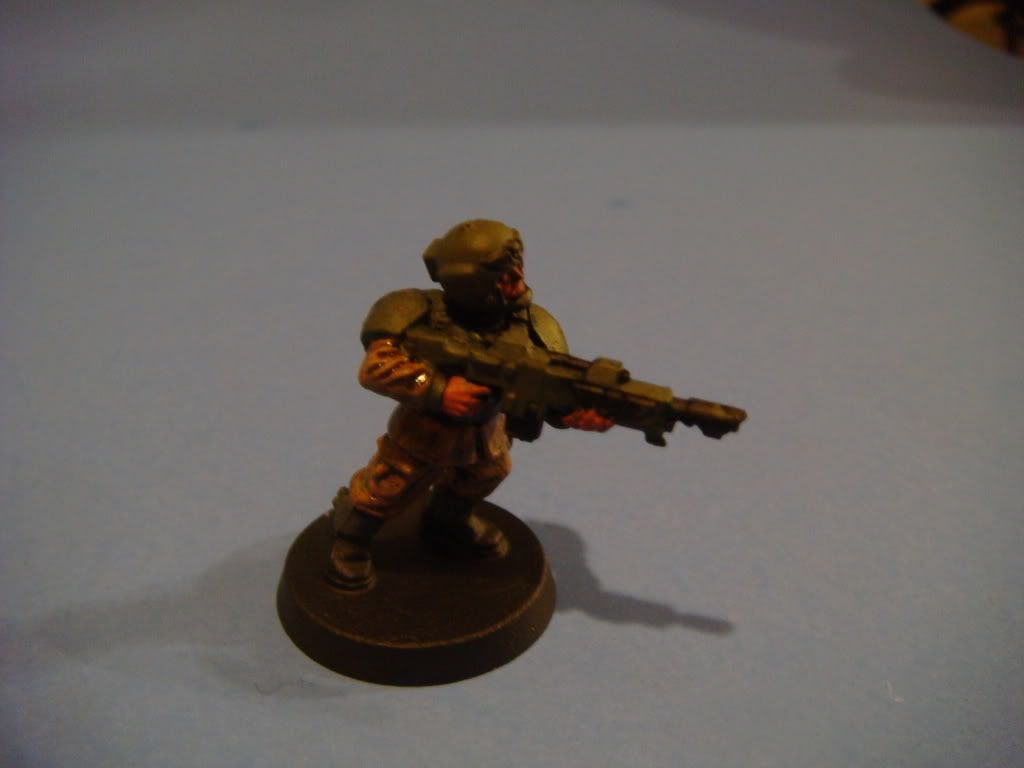 Finally
(THIS IS OPTIONAL!)
Drubrush everything with desert yellow. You could also choose other colors for this part or just skip it.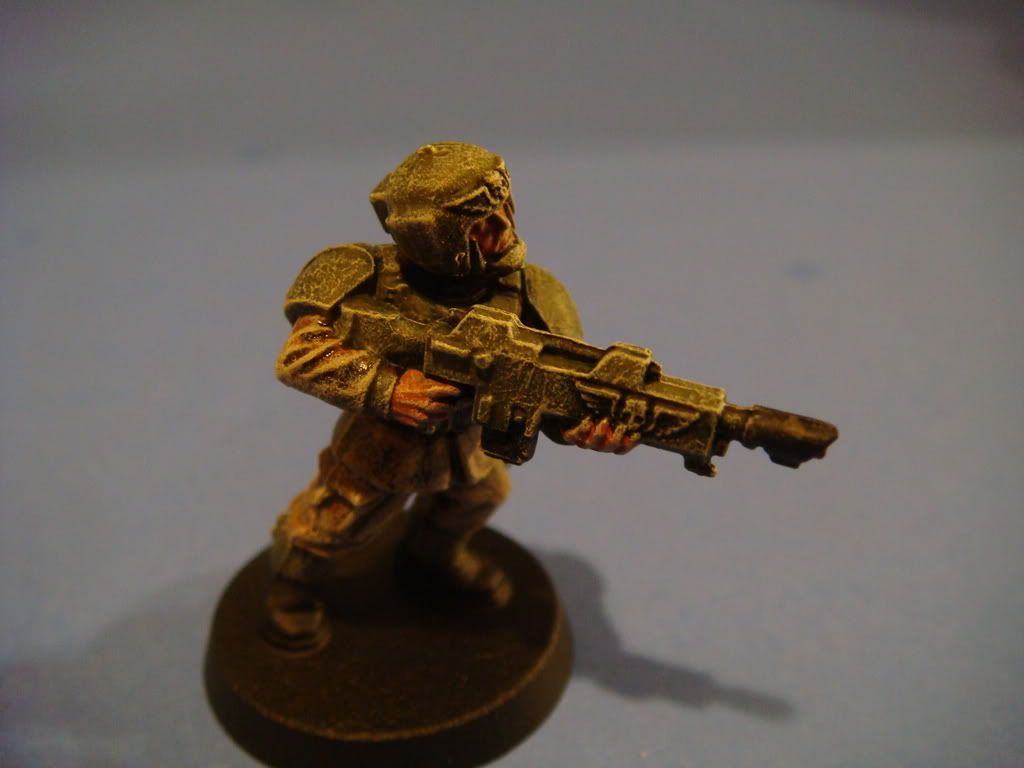 Metal
Step 1- Basecoat with chainmail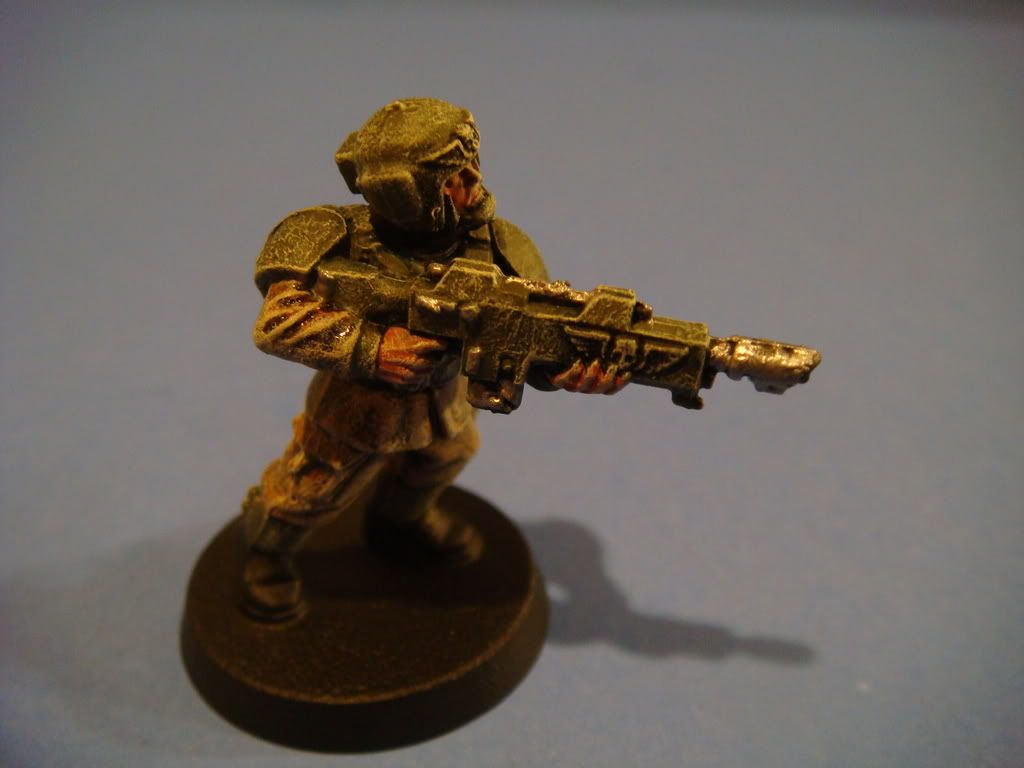 Step 2- On the tip of the barrel paint 1/2 of it with scorched brown and 1/4 of it with chaos black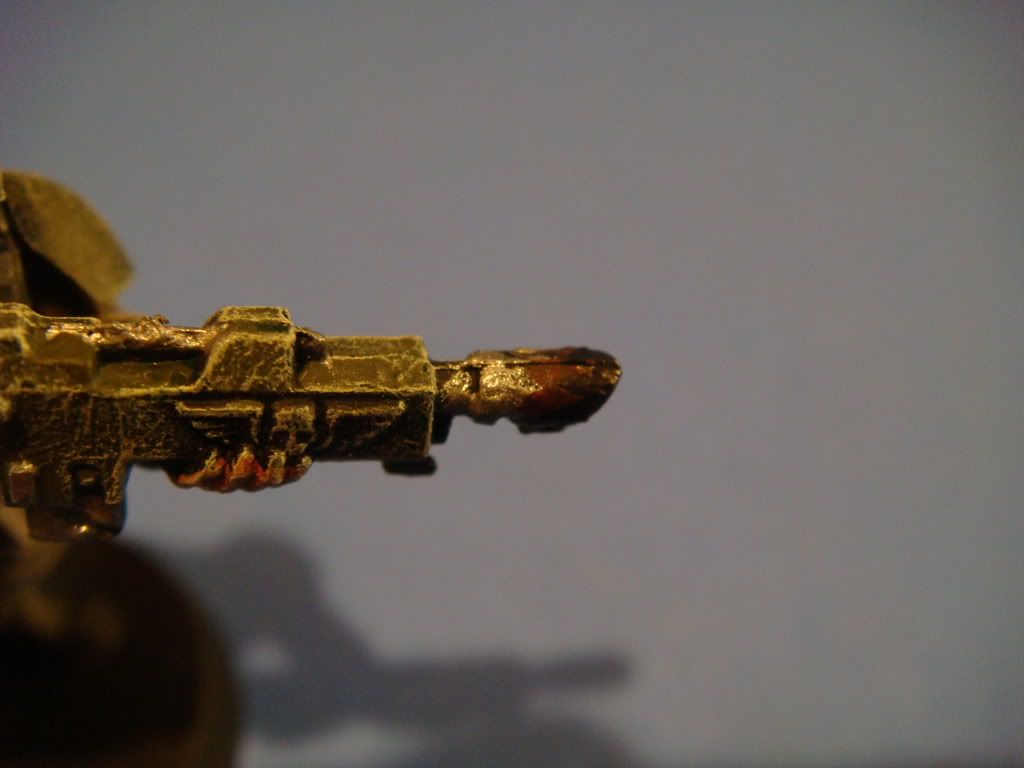 And you got one handsome looking Cadian soldier
If your having problems with painting them or just want tips, just comment
Also this is the same paintscheme i used for the guys in one of my older videos-
...
http://www.miniwargaming.com/content/peFPMoeIFhfo