nudnikspilkis
Joined: February 28th, 2010
Last On: Over a year ago
Channel Views: 5,931
Content Views: 59,424
Subscribers: 65

About this Channel
if you want me to post something on MWG.com, let me know. i will consider it, but no promises. also, if i say i will do anything, there is a fair chance i will forget, so please don't be offended.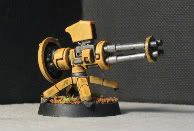 feel free to ask me any questions about anything, and i will answer them. note, the answers will be humerus and rpobably not correct if i don't actually know the right answers. there will therefore be a lot of humerus answers.

jokes and other humorous comments greatly appreciated!


C'thulhu f'taghn



================================
also, if you subscribe i will make a point of subbing back, and checking out your content. (i might forget, so if you really want that sub and i havent given it, lemmie know)

subscribers will receive a warmail whenever I make new content (unless they don't want it)
================================

Channel Subscribers
Latest Content:
Recent Channel Comments: