---
Spends far too much time here...
Posts: 10753
Joined: Wed Nov 19, 2008 11:45 pm
Ribbons Earned:
Location: Orkeologist
Stanfar:
Guildenstern
Viking 21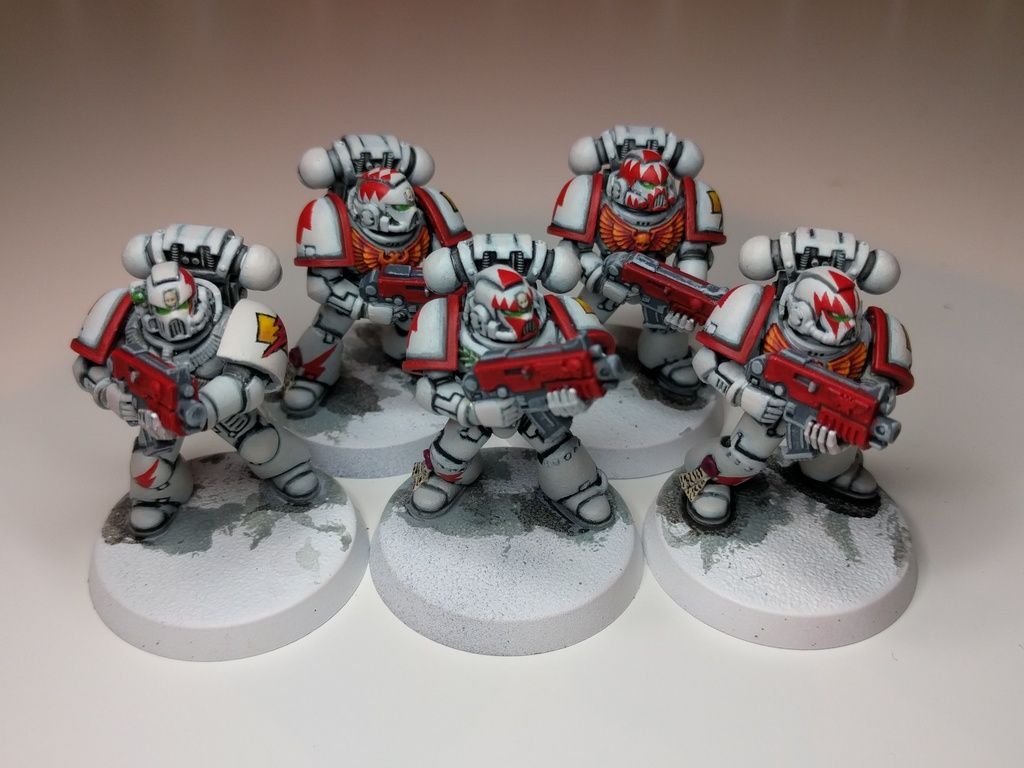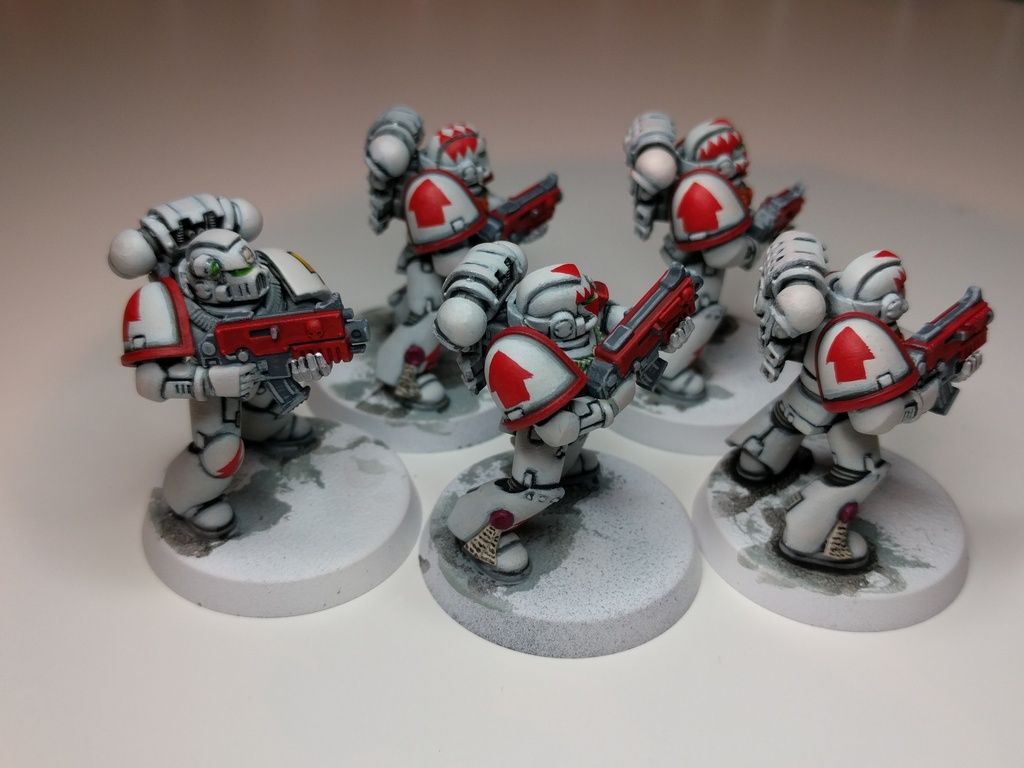 PAINT FOR THE PAINT GODS, SPRUES FOR THE SPRUE THRONE!!!
---
Epic MiniWarGaming Poster, 'nuff said
Posts: 5758
Joined: Wed Jul 16, 2014 6:40 pm
Location: Québec
Again a tough one! I'm starting to think that Dez is a sadist! Haha! I hesitated a long time, but I finally voted for Viking since his freehand is awesome and the painting is extremely crisp and clean. But Guildenstern ones were really really close to get my vote with such great freehand and I've always found pleasing the Luna Wolves colour scheme.
---
Another hard vote, for sure. All of them are good, and I really appreciate that Guildy made the extra effort to finish the bases, but the tribal marking freehand on Viking's White Scars is just so well executed I think I've gotta throw my vote that way.
---
Silver Vault Member
Posts: 1443
Joined: Tue Jul 29, 2014 5:10 am
Ribbons Earned:
Location: Germany
Had to go with Vikings Marines! I love the whole look of them, especially the markings on the helmets... though they do lack basing!
Painted in 2018:
AdMech:
2 Vanguard
Marines:
1 Rhino, 6 Primaris Intercessor, 1 Captain in gravis armour, 1 Scribbus Wretch
Shadespire:
4 Sepulchral Guard
---
Who is online
Users browsing this forum: No registered users and 0 guests