Been a huge fan of miniwargaming, and I just decided now to try out the contest:
I dont expect to win, just as long as I had fun making this piece (which I did!).
Here's the required photo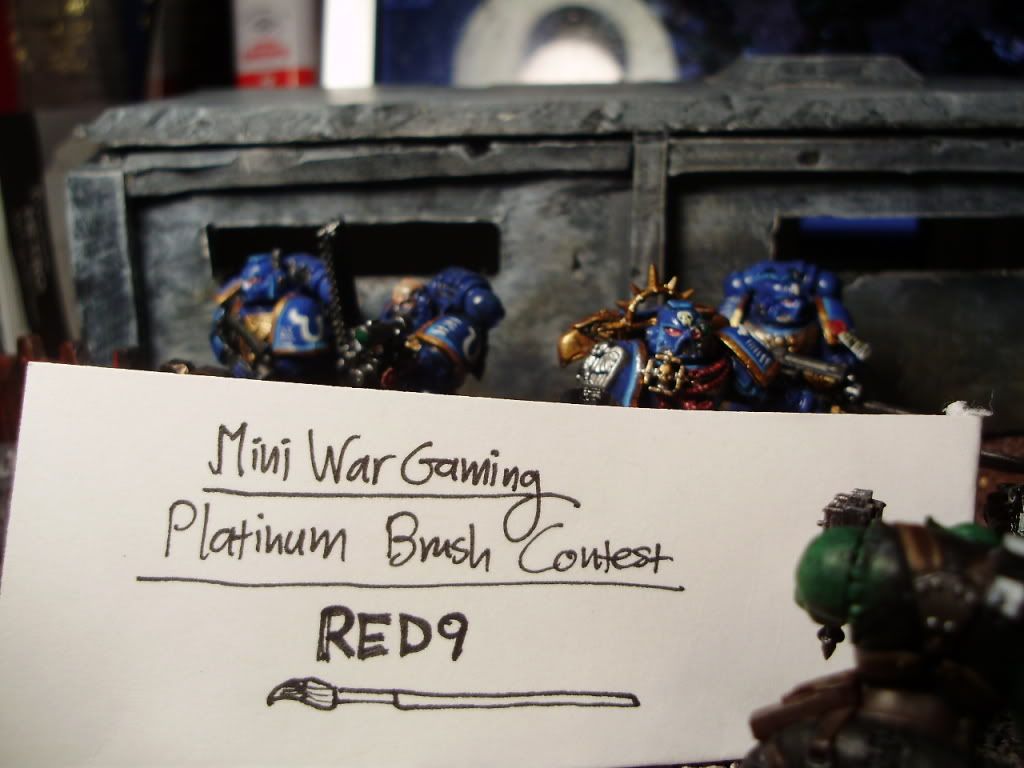 And here is the submission: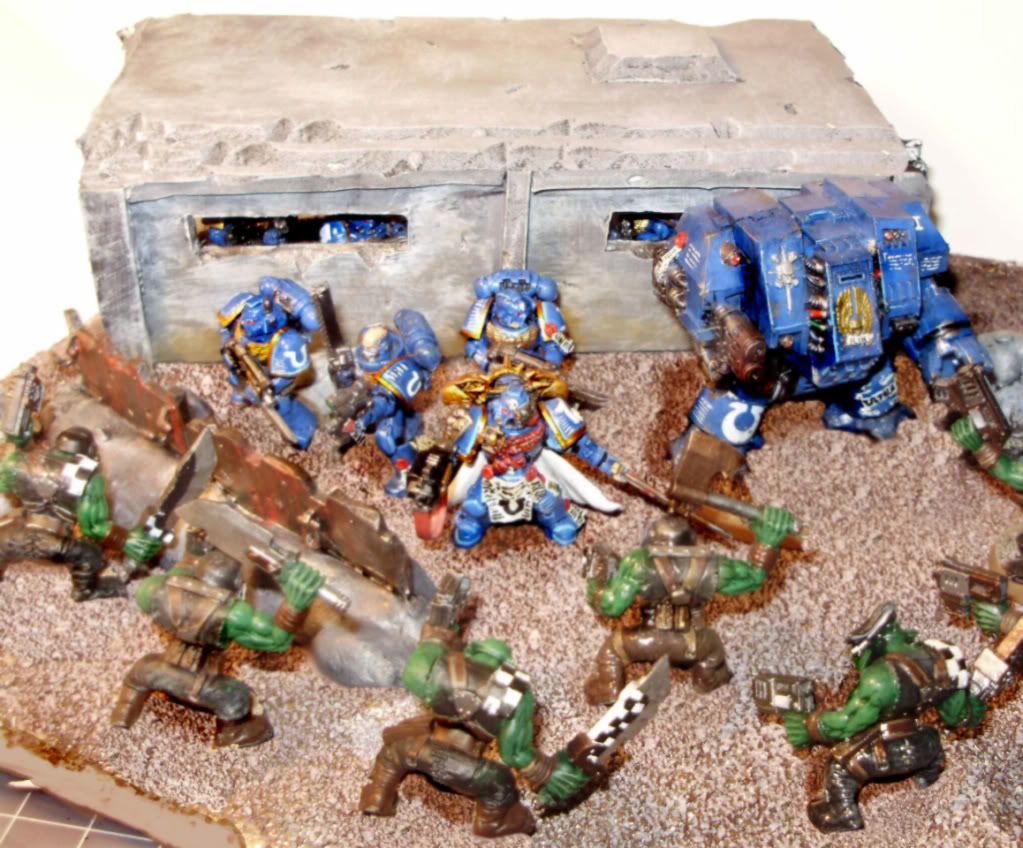 How I did it:
I went out ahead and bought another Assault on Black Reach set. I started out by cutting out and sanding the display board. Had an old bunker I made about an year ago just lying around, so i integrated it on with a hot glue gun. The barricade on the left was made from an extra piece from a razorback and some green stuff. I then painted the miniatures one by one, and hot glue gunned them into place. And presto!
Input is greatly appreciated, thanks for taking time to view my pano!