Piece Name: Sergeant Jack Celtic, 7th Sergunhive infantry commander
(And later, Colonel of the 12th Sergonian Guard Regiment)
Piece history followed by design and production notes:
History:
During the assault on Sergunhive, eight men and women who were brave enough to rally their scattered hive brothers and sisters arose from the ashes of the hive which was falling apart at the seams under a relentless assault of Chaos forces. Celtic was one of the more promanent and active members of the resistance that helped to hold Sergunhive until reinforcements from the Planetary Defense Force could arrive to mop up the defensive action and save what was left of the ashes of Sergunhive. Celtic was awarded the chance to take the fight back to the Chaos legions, being put forward to command a regiment bound for service in the Imperial Guard as a ranking Colonel.
Production notes and painting notes/Details:
The piece itself is a standard guardsman with pillaged equipment. The Lasgun was transformed using parts from a Tau kit. Several paints were used from both Citadel miniatures and the P3 paints from Privateer press. Elf flesh for the face, Kommando Khaki, Boltgun Metal, Dark Angels Green, Codex Gray, Scorched Brown, and Hawk Turquoise. Two washes were used from P3 which were Armor wash for the weaponry and the metal work on his equipment and Flesh Wash which was used to add shading and depth (Which isn't completely visible in the pictures) to the miniature for everything else.
AND YES!
There is white for fingernails. Yes, I do fingernails.
Awesomely cool, huh?
ONLY THE SECOND PICTURE IS PIXELATED ><
I was also a twit, it should be 'Celtic' and not 'Cetic'
I have taken enough pictures to get a somewhat detailed look (I could only get a 7.2 megapixel camera, so sue me >< ) as I could. If you have any more questions of what I did or who and what this character I have created has done, contact me and I'll be more than happy enough to answer your questions.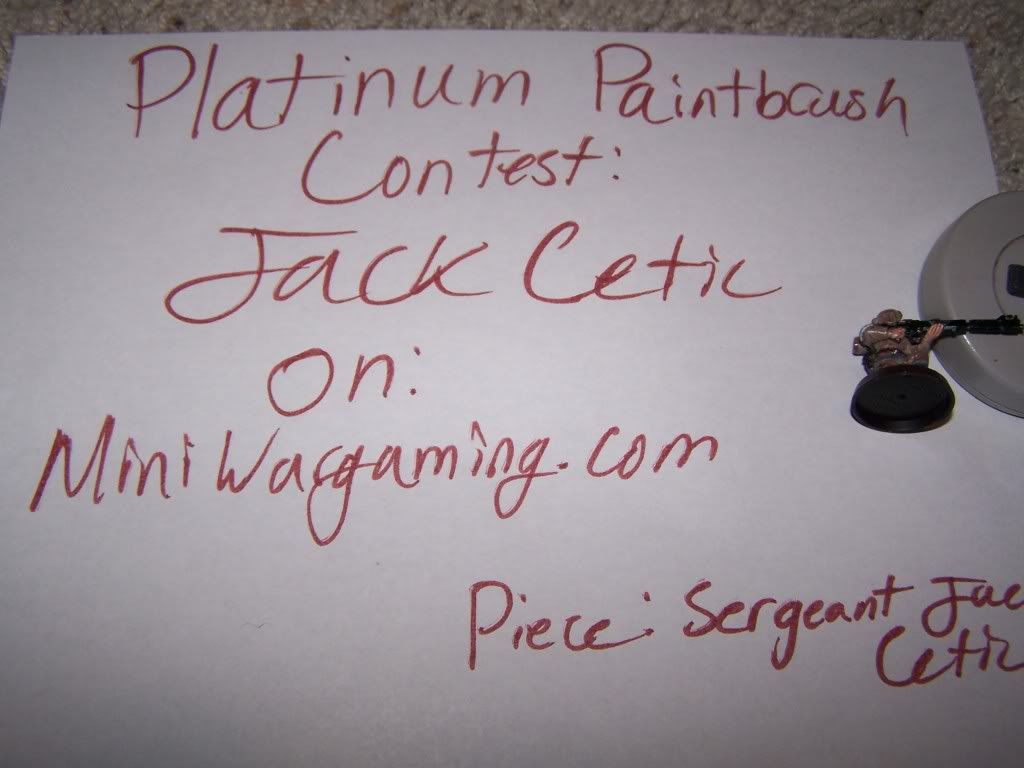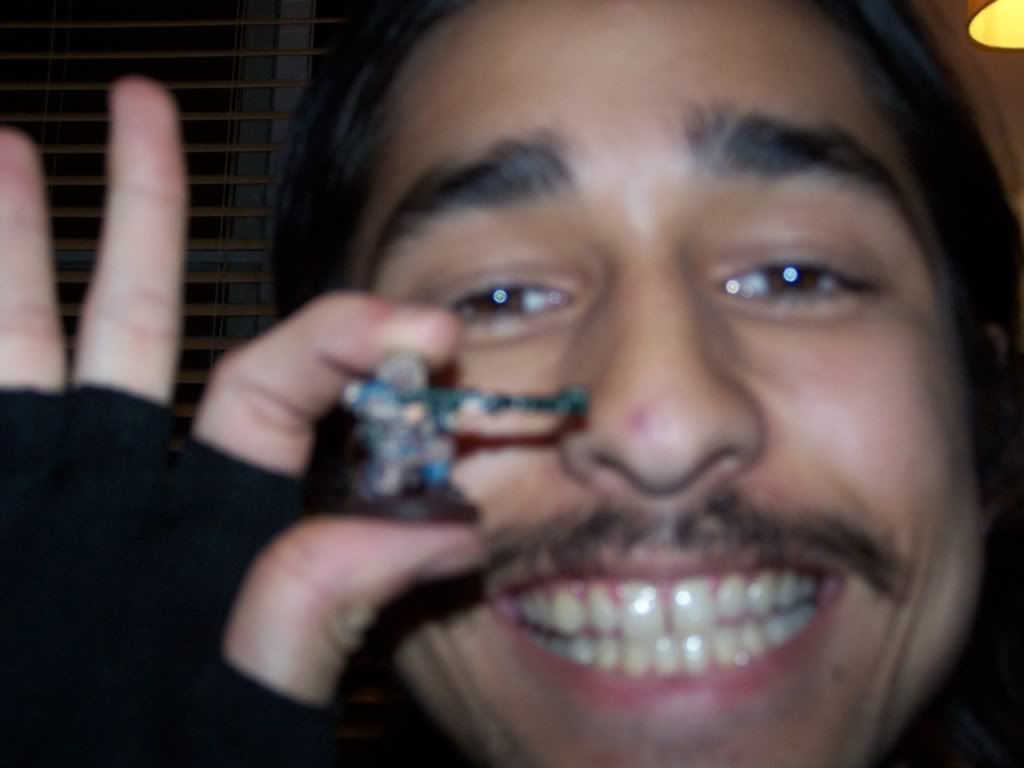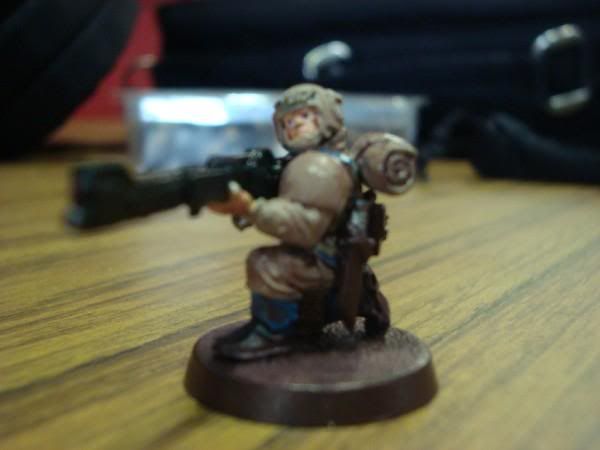 Enjoy my work, I hope to be able to take pictures of my other two pieces.