Moderator: edsgotjive
---
Lives, breathes, and eats MiniWarGaming
Posts: 1160
Joined: Sat May 30, 2009 8:24 pm
Ribbons Earned:
Location: New Scotland
Sarkastik:
Nappen: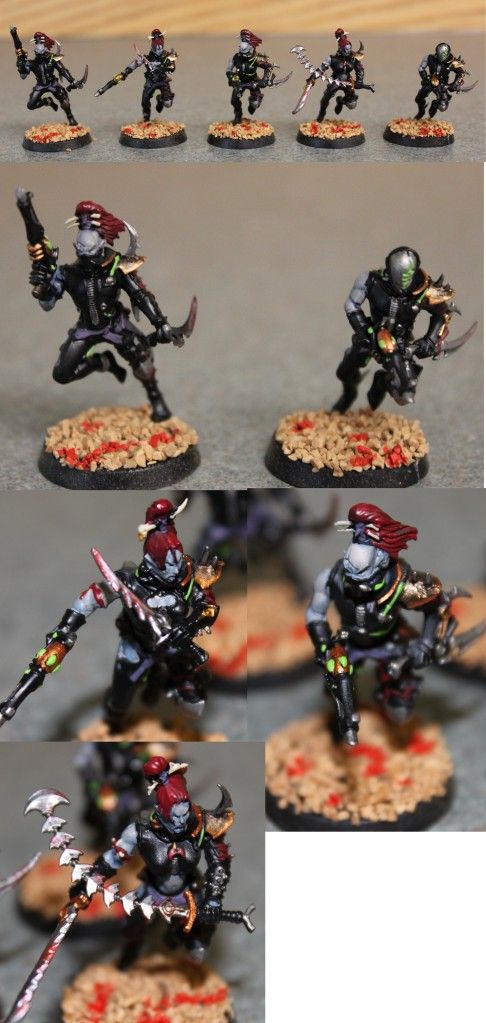 Shop Smart...Shop S-Mart.
---
Lives, breathes, and eats MiniWarGaming
Posts: 1160
Joined: Sat May 30, 2009 8:24 pm
Ribbons Earned:
Location: New Scotland
Voting Nappen, but I believe these are a very similar quality of paintjob. Sarkastik's photos are all tinted yellow and it washes out the colors on the figs. Try taking pics in the daylight with no flash, or using daylight bulbs and muting your flash with some tissue.
Shop Smart...Shop S-Mart.
---
Epic MiniWarGaming Poster, 'nuff said
Posts: 9353
Joined: Mon Jan 30, 2012 10:17 pm
Ribbons Earned:
Location: Tacoma, Washington
I like the scheme on yours Sarkastik, the middle change over on the armor is a cool idea. If you get a chance, please post some briter pictures-I don't think these did them justice. Also, I had been thinking about changing over my bases to sand-which was the feel I was going for, and seeing yours, I think that is definately the way to go.
---
Thanks! I will try and post some better ones soon.

The bases were done with just the new texture paints... really happy with how easy they make it to do bases.
My Armies
:
CSM - WIP
Tyranids - WIP
Twitter - @Sarkastic87
---
Who is online
Users browsing this forum: No registered users and 1 guest