Moderator: edsgotjive
---
Lives, breathes, and eats MiniWarGaming
Posts: 1160
Joined: Sat May 30, 2009 8:24 pm
Ribbons Earned:
Location: New Scotland
A Luna:
Smartah:
edsgotjive:
Epic Duck Mike:
fluffyfen: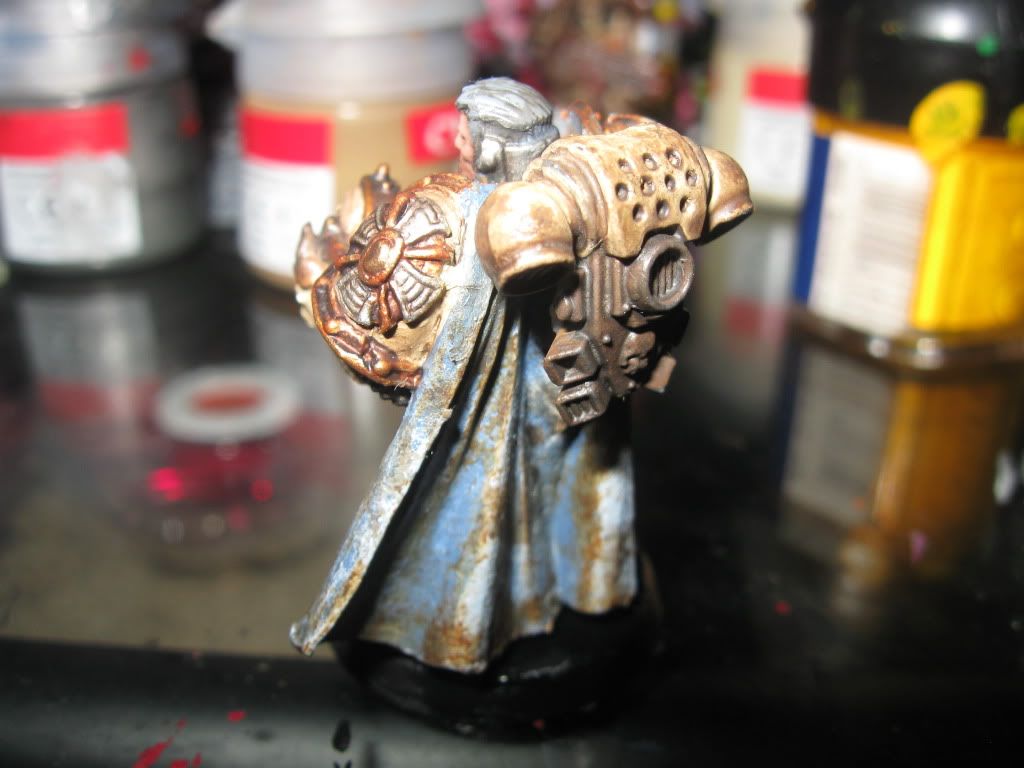 Ximmons: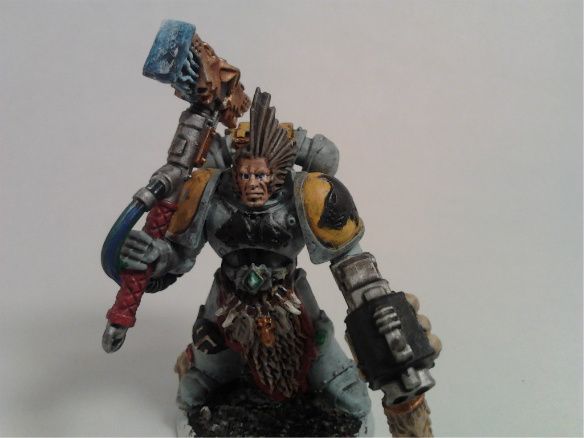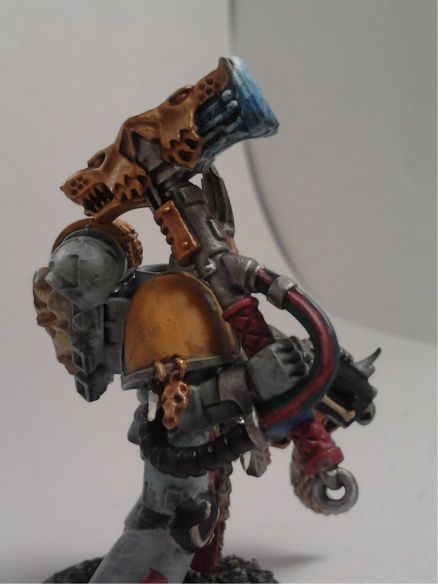 red flags to Dez, Guilty, and kavika0311
Shop Smart...Shop S-Mart.
---
Lives, breathes, and eats MiniWarGaming
Posts: 1975
Joined: Sat Jan 16, 2010 2:18 pm
Ribbons Earned:
Location: Niagara Falls
Contact:
I like ximmons NMM attempt.
I like all the freehand that went into smartahs
I like the base for Luna's

Not really feeling the captain holding the helmet
Not digging the glow and armour on Luna's
Noticed the joints of smartahs weren't done
Te flesh on the librarian is good but feels unfinished
The rest if ximmons has a strangely out of place feel to the NMM

Ultimately went for smartah due to the extensive free hand work.
---
Spends far too much time here...
Posts: 10789
Joined: Wed Nov 19, 2008 11:45 pm
Ribbons Earned:
Location: Orkeologist
Sir I would like to point out that I never accepted said challenge
PAINT FOR THE PAINT GODS, SPRUES FOR THE SPRUE THRONE!!!
---
The Duckiest!
Posts: 3998
Joined: Thu Apr 10, 2008 1:33 pm
Ribbons Earned:
Location: Welland, ON
Contact:
If I could pick 2, Smartah and Luna would get my votes hands down. Technically Luna has the better painted mini, but Smartah really went above and beyod her "normal" set of skills, while I think Luna gave us exactly what we'd expect of a painter of his calibre. It was a tough choice! And really what I said about Smartah applies to most of the models - it's great to see up-and-coming painters extending their skills
---
MiniWarGaming Zealot
Posts: 399
Joined: Mon Feb 01, 2010 11:22 am
Ribbons Earned:
Location: Huntsville, AL
Contact:
I liked them all and the painting skills are excellent. I had to go with A Luna because every time I looked at the swords, I swear I saw the energy moving on them! That is the coolest effect ever, like some sort of energon blade!
---
Lives, breathes, and eats MiniWarGaming
Posts: 1160
Joined: Sat May 30, 2009 8:24 pm
Ribbons Earned:
Location: New Scotland
Like (almost) everyone else, I vote A Luna. I think the A stands for awesomeness! The yellow, blue, and red are perfect together, and the armor especially is fantastic. Props to Smartah for the freehand and Mike for the super-smooth DC. Nice work all and hopefully we'll see you all back again next month.
Shop Smart...Shop S-Mart.
---
Gold Vault Member
Posts: 3814
Joined: Fri Mar 20, 2009 4:52 pm
Ribbons Earned:
Location: The Netherlands
Contact:
Totally forgot about the DM.
I went (little late) for Smartah. Those colors work well, but you could smooth out colors and add more highlights for a larger contrast.
Smile!
Tomorrow's going to be worse
Me: "was eating cake whilst drinking. was good"
Jackmrnorris: "This man is close to nirvana. It is known."
CMON Gallery
Youtube
---
Who is online
Users browsing this forum: No registered users and 1 guest