Okay, not the best pics here
but gives an idea what I'm aiming for over the course of the year. Some stuff has been painted but will be stripped and redone, while some are there just cause I wanted them in the pic (cant resist the old predator
)
First a big view :
Shows most of what I'm planning for this year, some things to be added and some that probably wont be included in the 1500 planned (like the baneblade but once I expand the points
)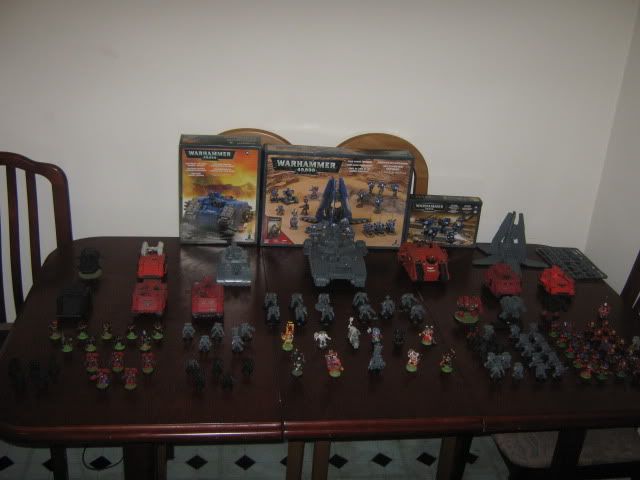 First 3 Assault Squads and some old death company along with some rhino's/variants and scouts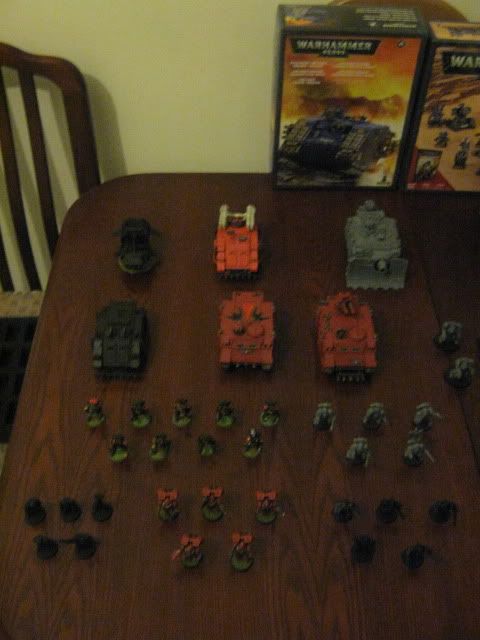 Most of my big stuff, baneblade, Landraider and Vindicator along with most of my terminators and command guys.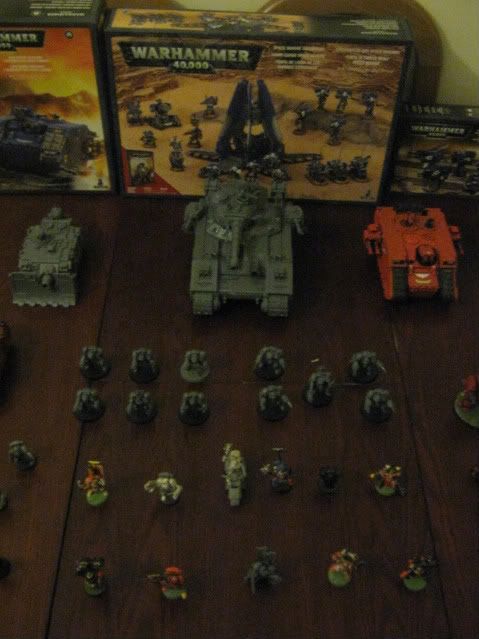 3 Tactical Squads and my first Devestator Squad, 3 Dreadnoughts and 2 Predators including a very very very old one. (my first tank). Drop Pod from the spearhead in back.
More of a breakdown of my forces :
My mobile assault forces (not terminators)
Troops and Heavy Support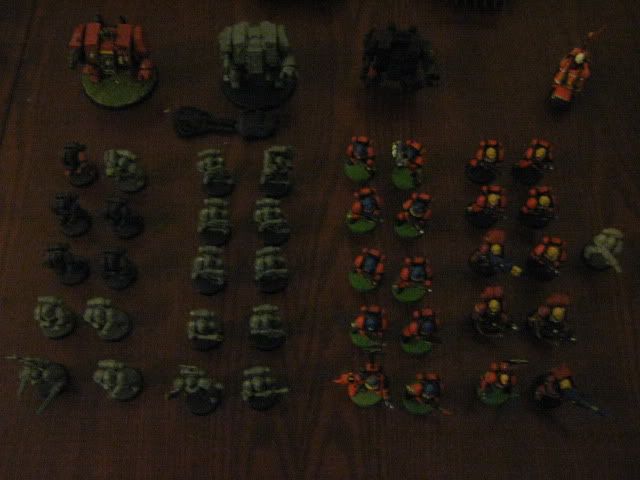 Larry, Curly and Moe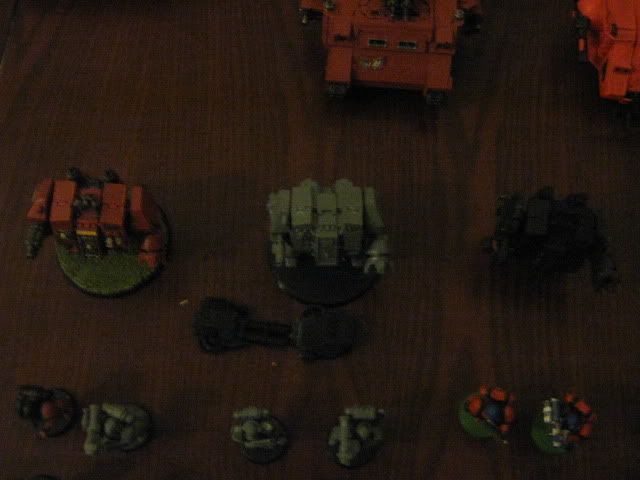 The old and the new!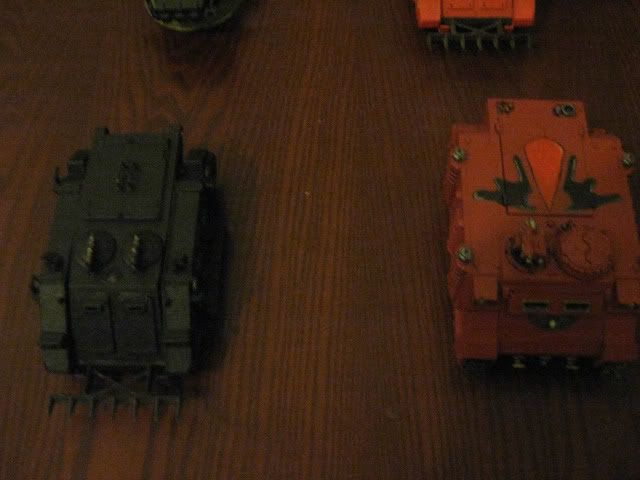 The Command Team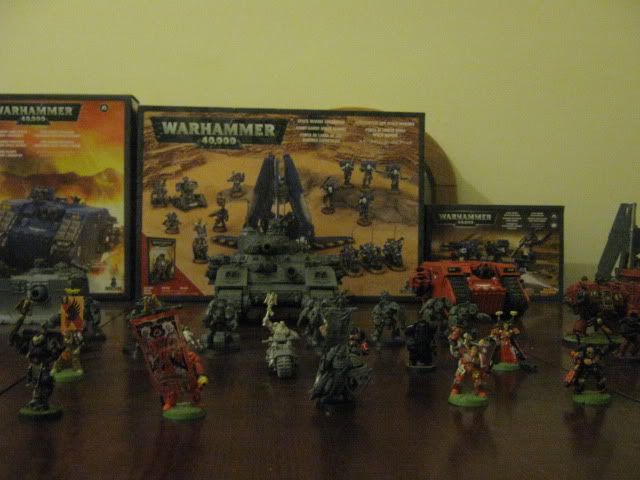 And just to finish the first months complete pledge ~285 points (150 a month target)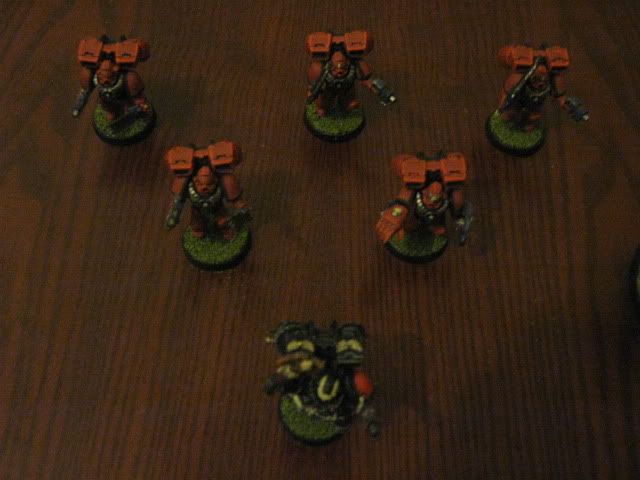 Better Pic (Dread for next months pledge once alternate arms done)