I've been itching recently to make some terrain.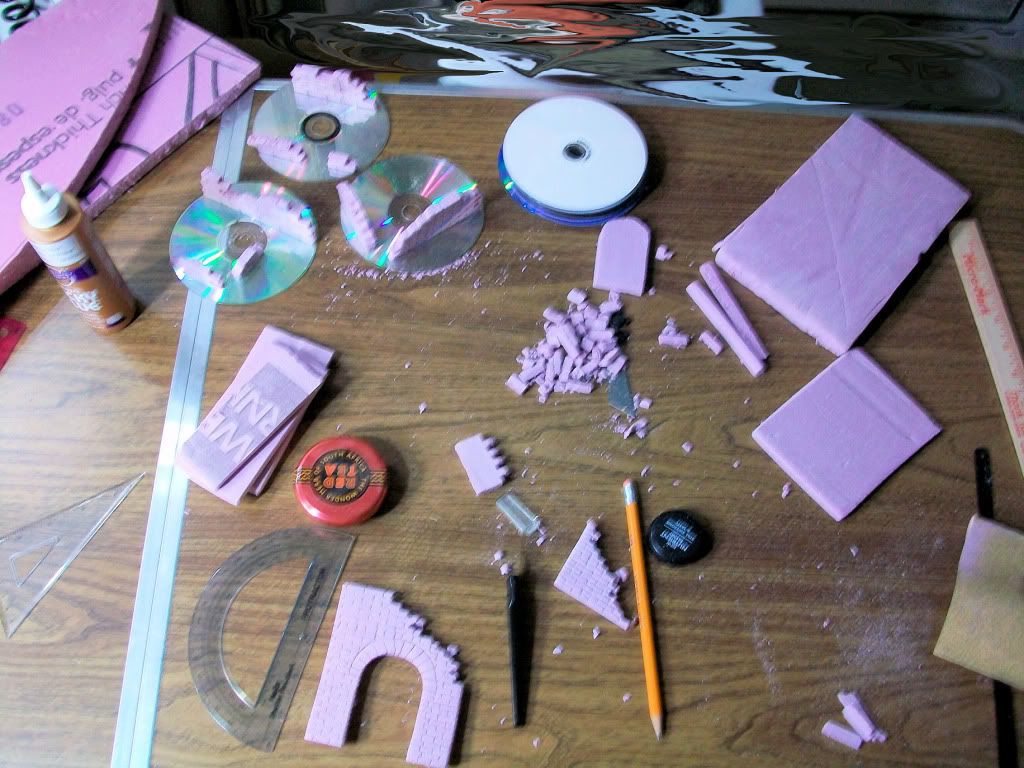 Nothing special yet just starting off.
They've been working on my building and I've been dumpster diving the whole time. Managed this pile of free foam!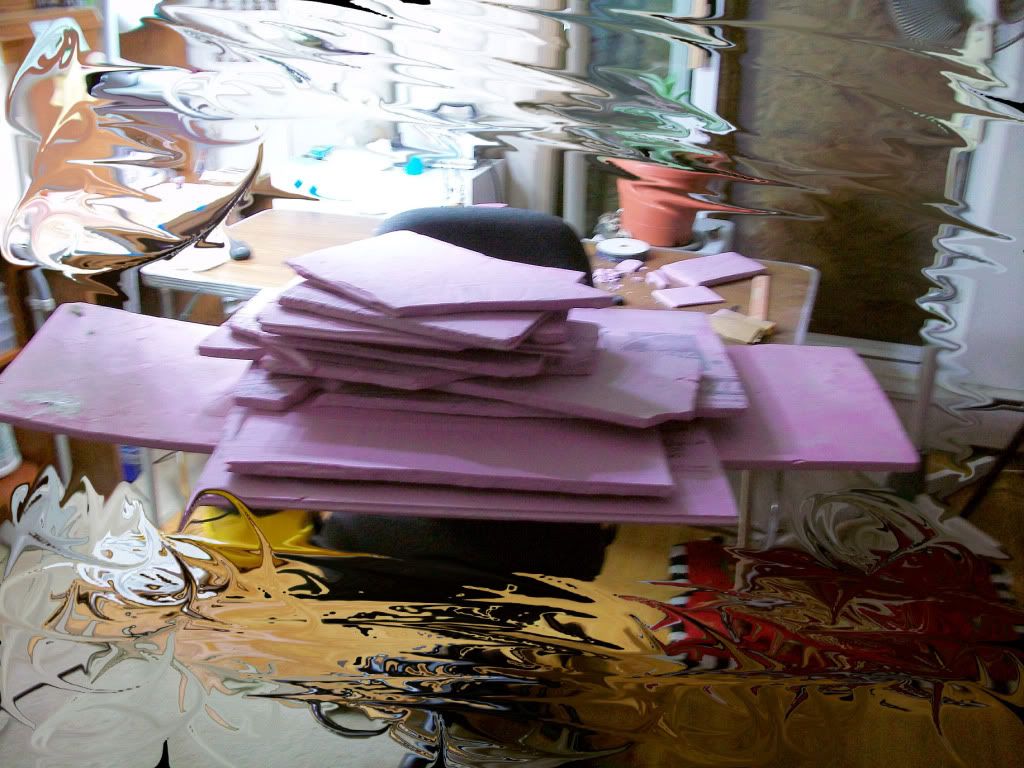 Some hand made brick ruins... I guess that means I wasn't going for perfect pretty bricks. More of a moshed brick look. As if there were maybe a dozen or more molds for the bricks and none of them were exactly the same.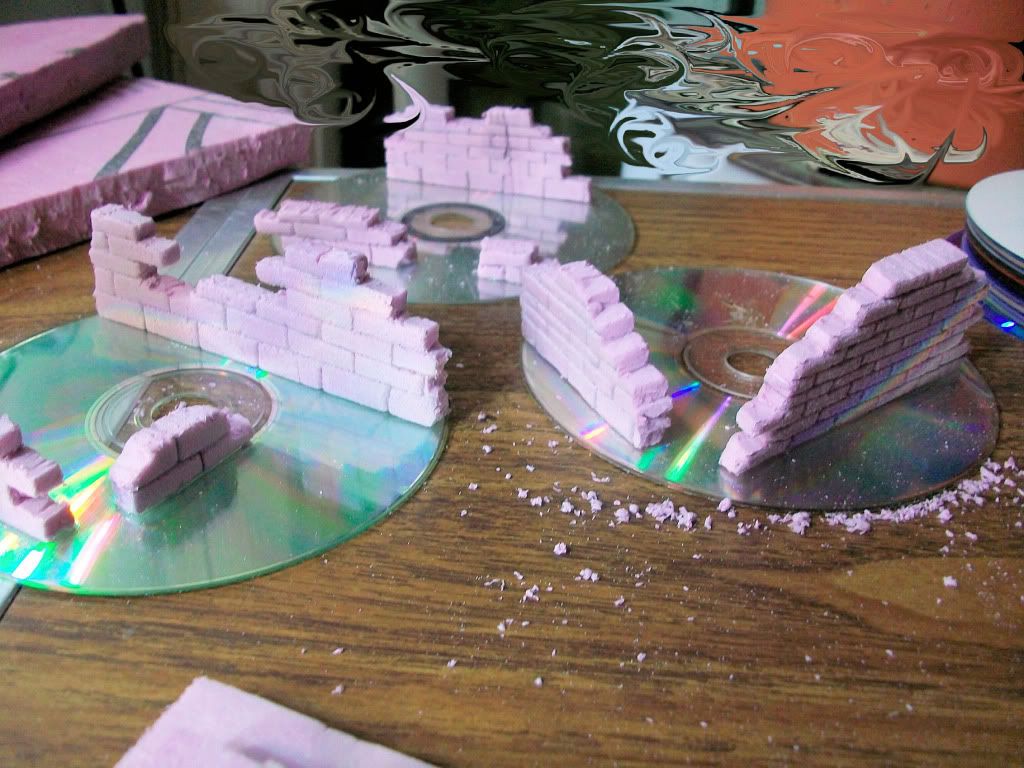 An archway I was working on last night...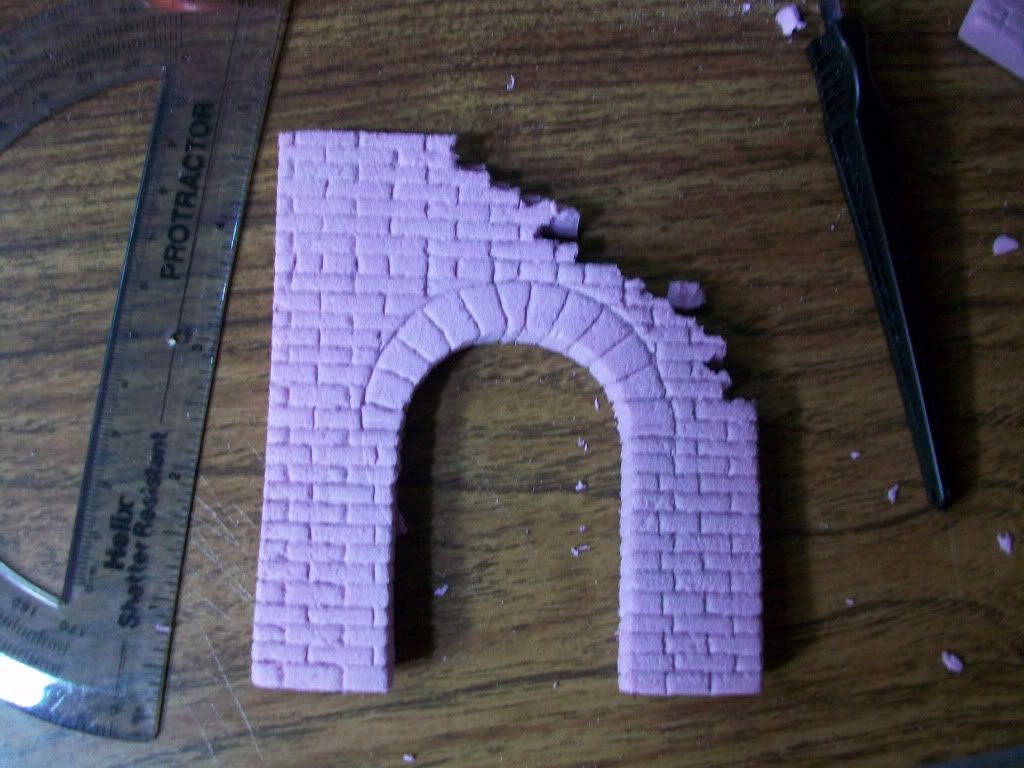 Any and all comments welcomed.
I really appreciate any feedback on my terrain, feel free to nitpick!
Plenty more to come....