There once was a young Rhino, born from sprue and ready for battle.
Assigned to the Blood Angels, where he received their blood red paint on his bare metal.
After millennia of warfare, he was damaged and tired,
So he was send to the Ultramarines where he retired.
They stripped him of his red paint using nail polish remover and thinner,
Molten and disfigured he no longer looked like a winner.
Broken and blue he slowly fades away, in the tall green grass.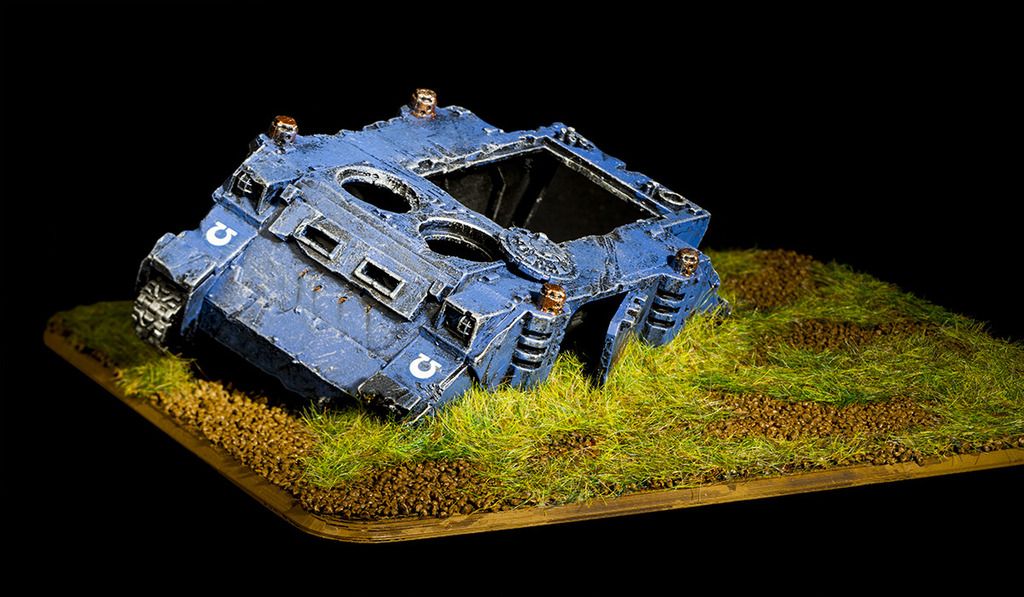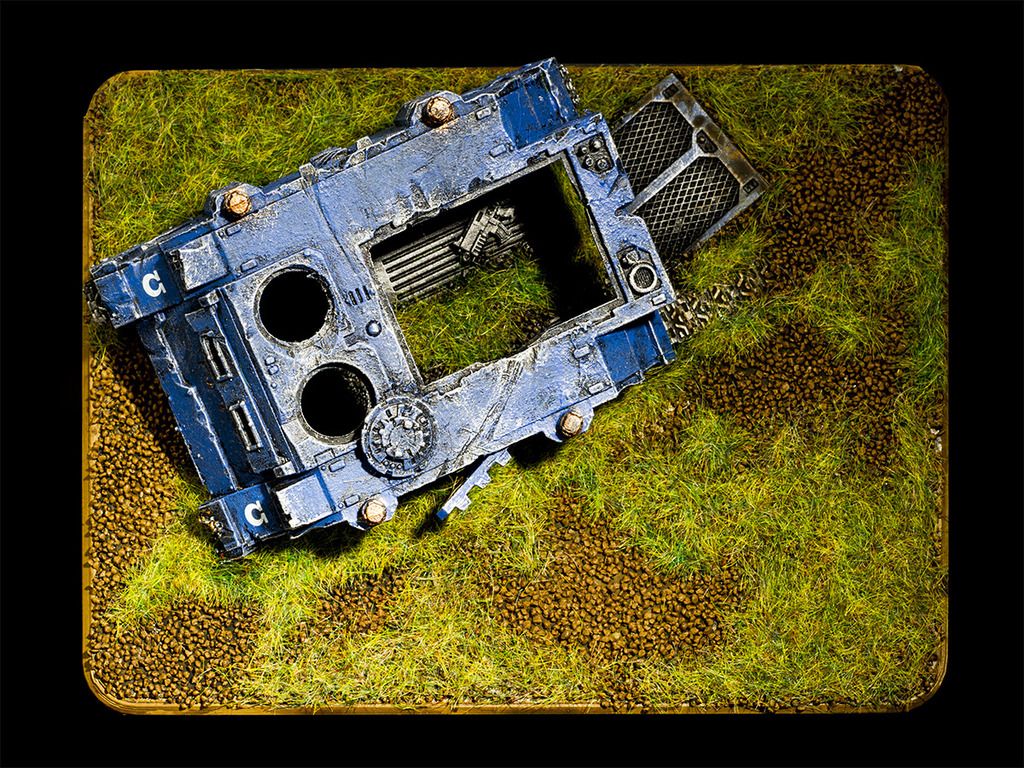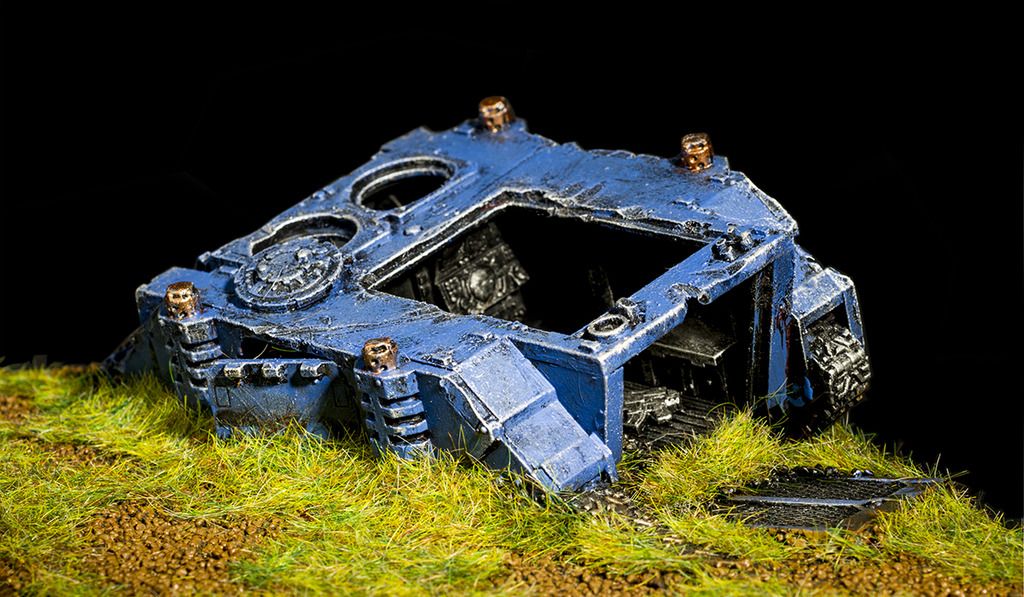 Photography by
Eric Muijderman 2015