Hello all. It has been a long time. Well i dusted off a project, and restarted it. Right now I am working on a necron tomb world. I am putting together a stargate like item. It is based off a Japanese Temple gateway pictured below.
The gateway will be built from paper. I will be using a pepakura model as a base. Also I will be using a combination of Krazy Glue, Elmer's extra strength glue stick, and Elmer's wood glue. Even though Elmer's glue is water base these two glue do not expand alot when applied to paper.
The beginning of the main gateway.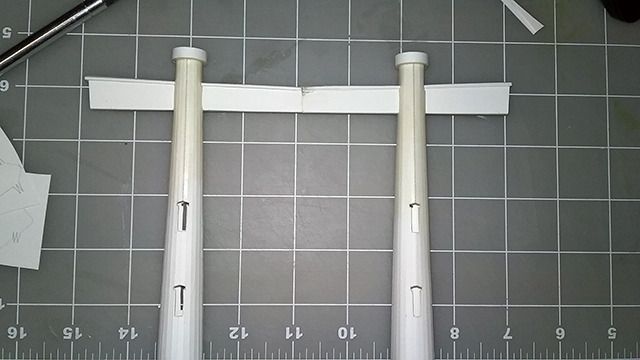 Here is a headless necron warrior for a size reference if the tiled mate didn't help.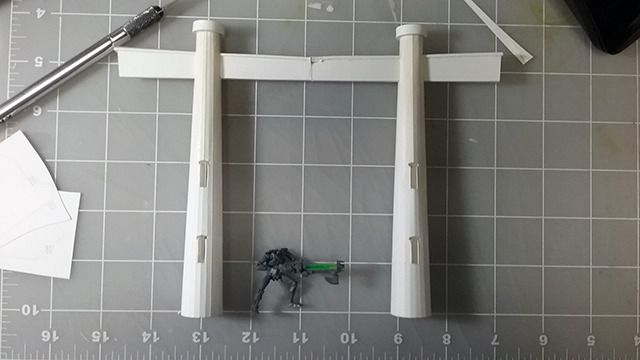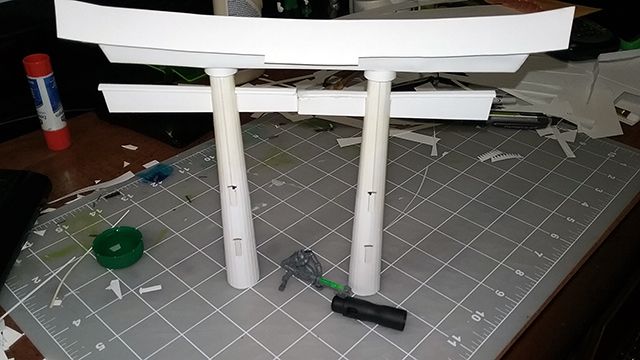 Here we have a closer look at the main beam holding the gateway. I had to split it into two to make it fit through the pillars. I had a issue with the razer blade becoming dull and it caused more damage than i like, but it is fixable with some glue filler.
Here we have the holes in the pillars for the additional beams. The bottom hole is the standard hole that I made in both beams 8 times. However as i was dry fitting the additional beams I found out that I had to make the hole a little bigger. The result is the top hole. Sadly I will have to custom expand each hole to deal with the slight difference in each of the smaller beams.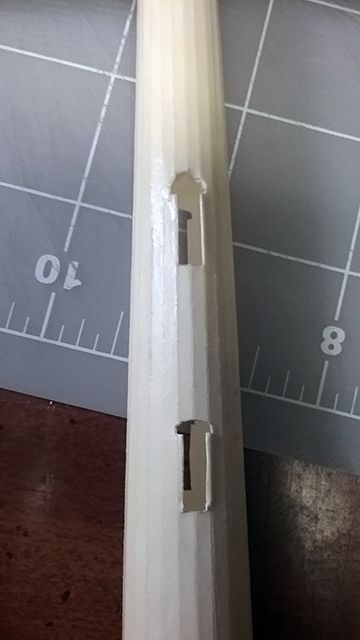 Since i knew i had to make each hole a bit different, I went ahead and marked each beam with a number that also corresponded with each pillar hole to ensure that I reduce further mistakes.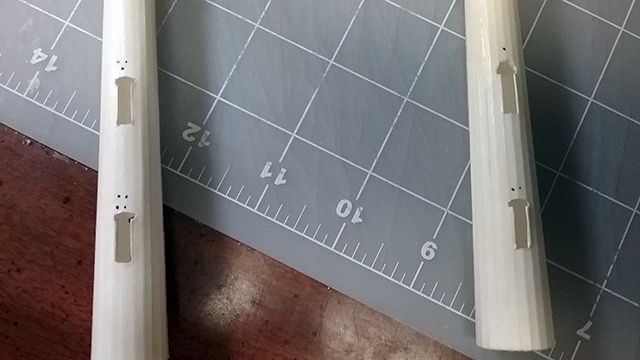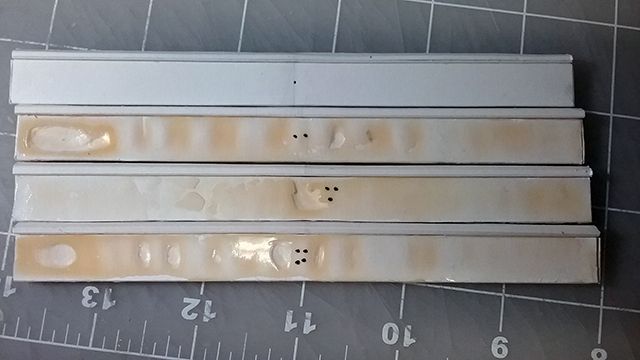 So you maybe wonder what the deal is with the smaller beams? why are they a tan like color, and how did you get those designs? Well after dry fitting I decieded to coat the beam in the woodglue, which drys to that tan color. However, remebering that elmer's glue is water base it cause ripples in the paper. I countered the warping from the glue by laying the wet sided down on a smooth surface and let it dry. I placed several weights, and straight edge weights to ensure that the wet side drys smooth and straight. Since i did not go with filler to fill in the cavities that the glue made i decided to leave them so that when i begin painting i will have interesting areas to show off aged metal.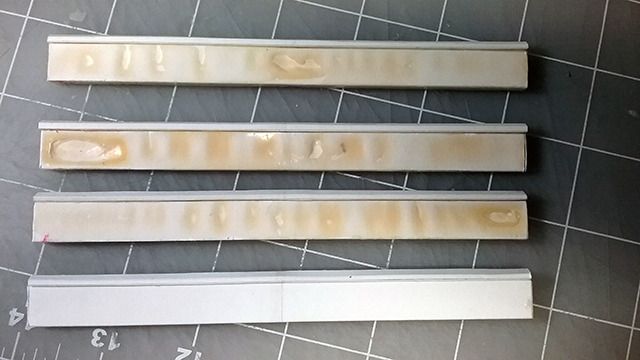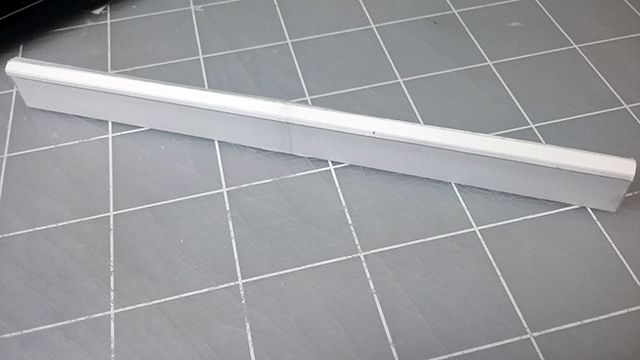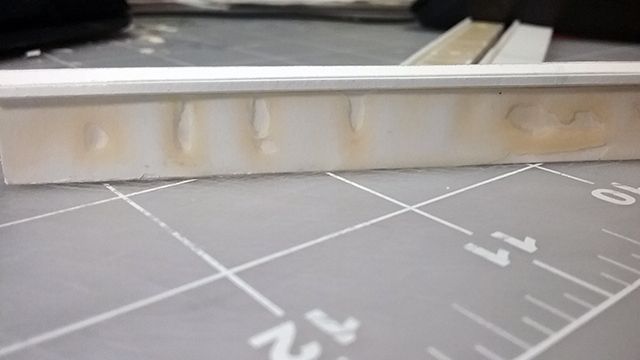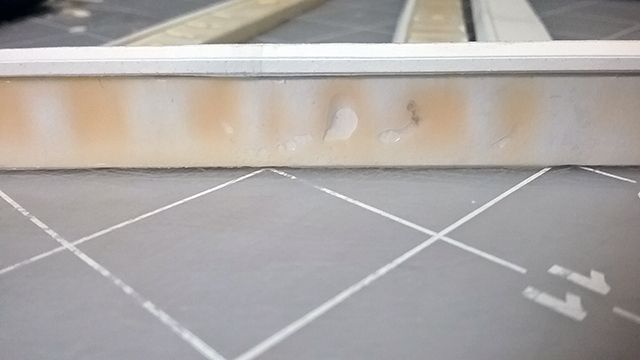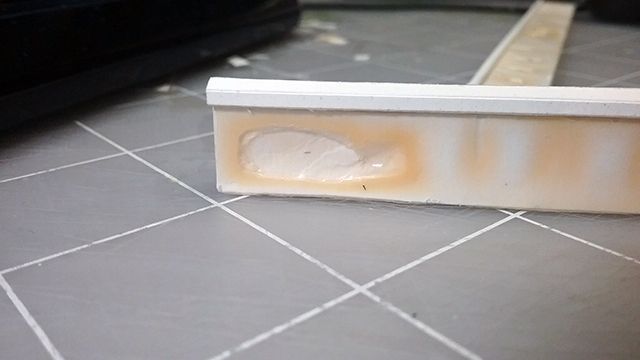 Here i began to modify each hole and dry fitting each beam. I am pleased with the results.
Right now, I am letting the smaller pillars dry before i coat them in a thin layer of woodglue, like the larger pillars. I have a rough idea on how this should come out, but as we know in the art world, it's a living process, and we will not know how it will be until the artwork is complete. I will do my best to update often when it is possible.
You guys have thoughts? concerns? ideas? suggestions?