In this thread I will post my concept art for the Galagido faction. It is foremost meant for my own fun, but if MWG decides to use any of it that would be awesome ofcourse.
When drawing the warrior I tought about a CC orientated, savage guy. He doesn't have alot of armor and will be taken down quitte fast by gun shots, but when he actually gets in close you are toast. He comes in fast and hard. When drawing him I didn't see the rules for the Galagido yet, so I didn't know they all use spears. Right now he is equiped with homemade swordaxes. I can easily change that though. He has a tribal tattoo on his right arm, probably meant to show his courage or strength to the gods. The lack of armor enables him to get in close fast, and can probebly be explained by his believe in the gods/magic that will protect him. I don't know, I am not here to make the fluff
Hope you enjoy!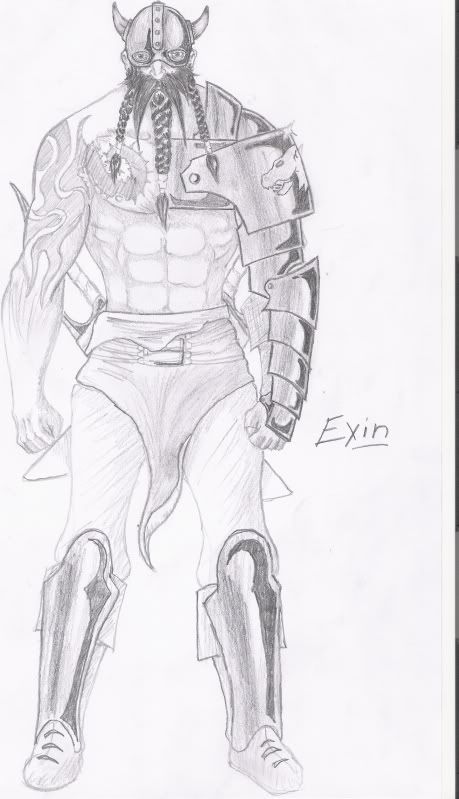 Galagido Warrior
Next thing up will be a Leader. Stay tuned!
Exin