When I heared about this contest I already knew I was going to participate. Just for the sheer fact that it would make me feel part of the miniwargaming community. I didn't know what I was gonna enter at first, but then I tought about some left over IG I had laying around in a box somewhere.
I am pretty new to Warhammer ( and wargaming in general, altough I used to play lotr) so my painting and sculpting skills aren't that great yet. That's why I wanted to make an 'in between' project asside from my battle sisters, to practice my skills a bit.
I mainly used parts from my previous attempt at an Warhammer army (my IG quikly became dull to me so I never came to the poitn where it actually was a legal army)
The idea of this setup is that a small army of IG is overrun by tyranids. These guys shown are the last standing survivors and are making a last stand before they fall in battle.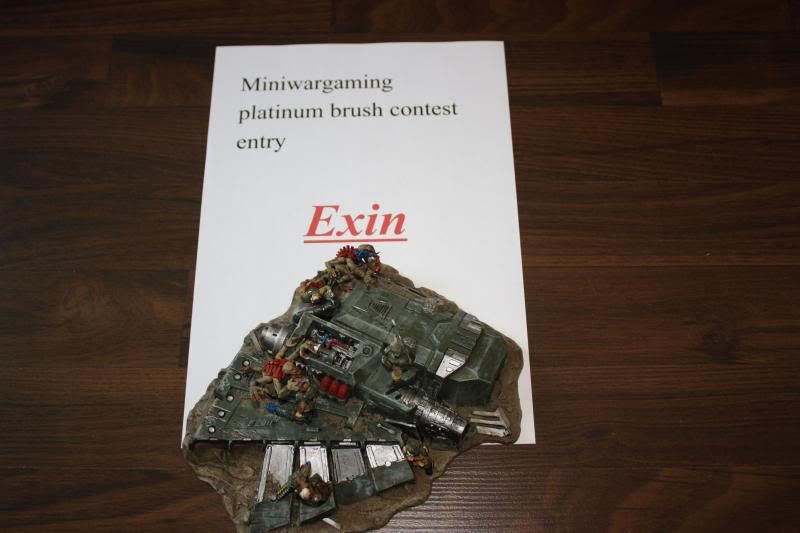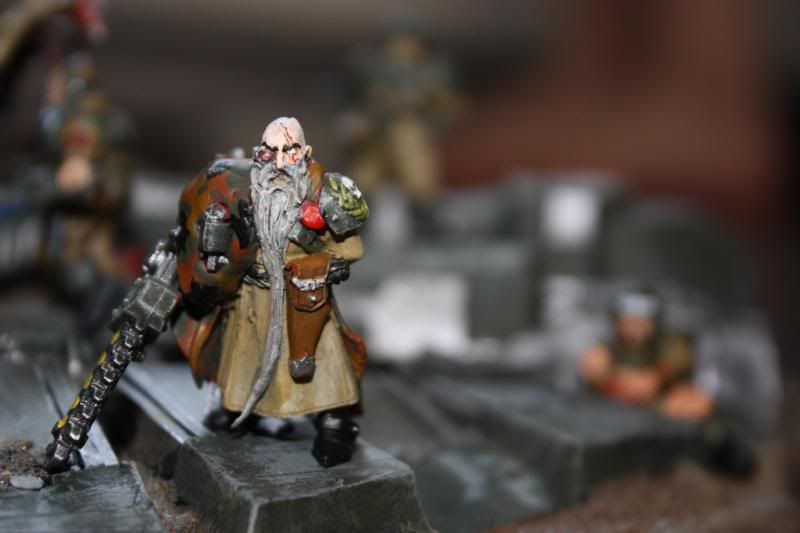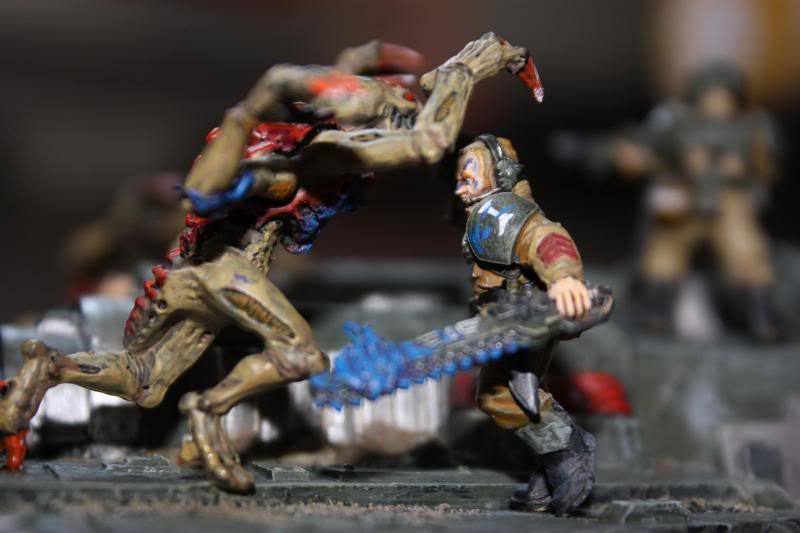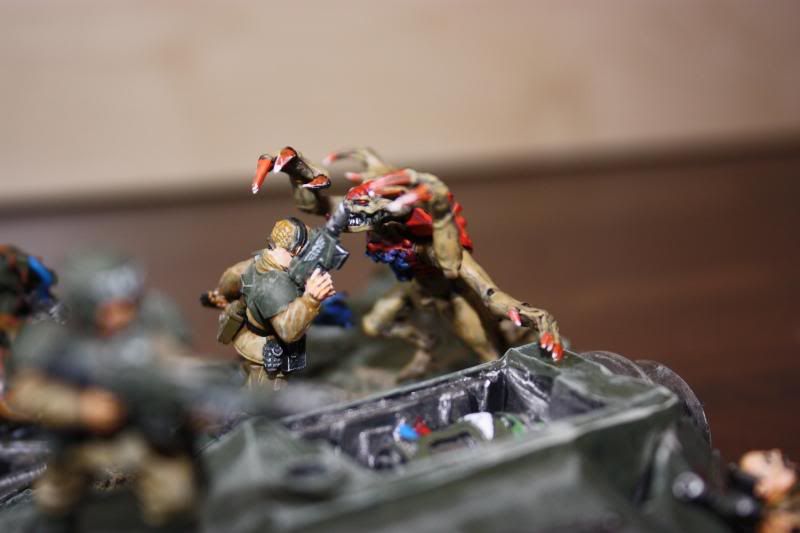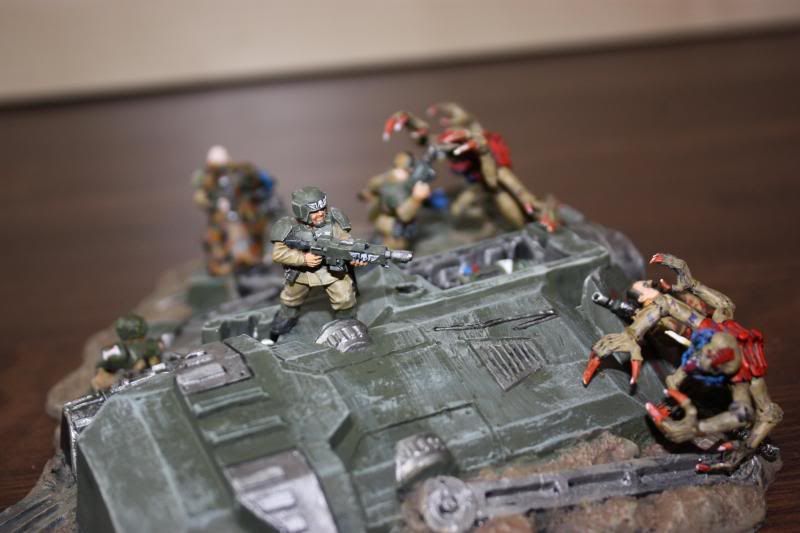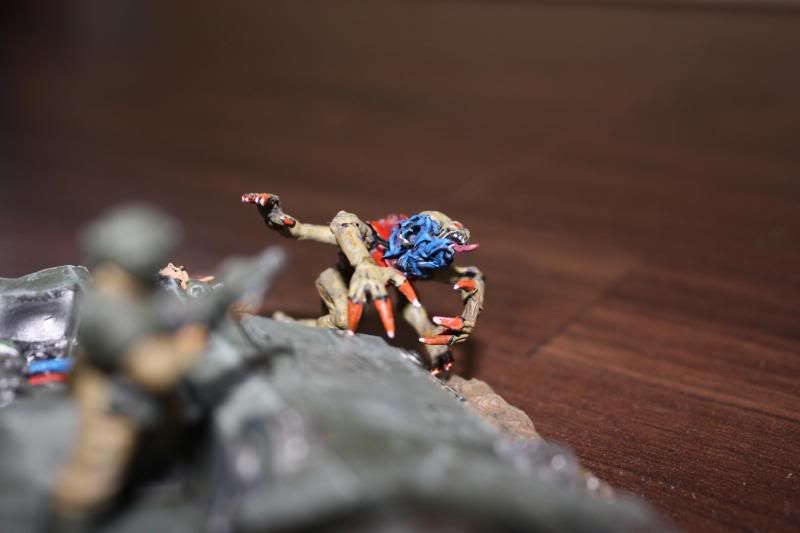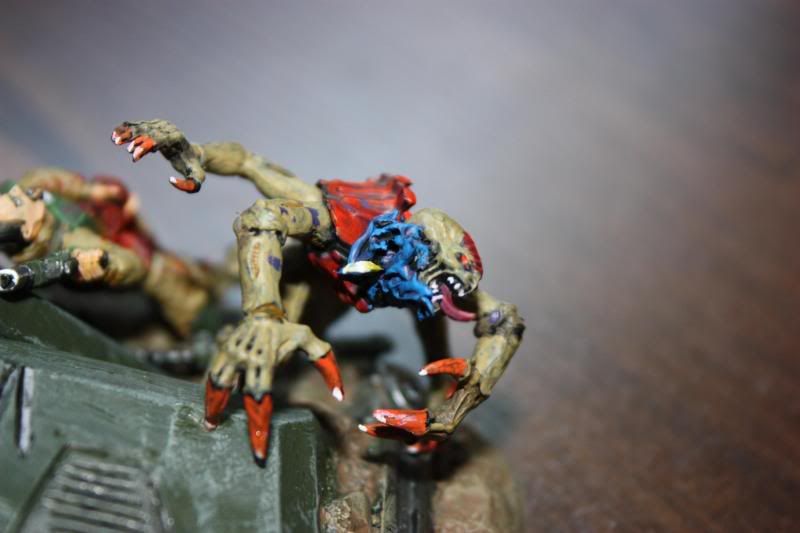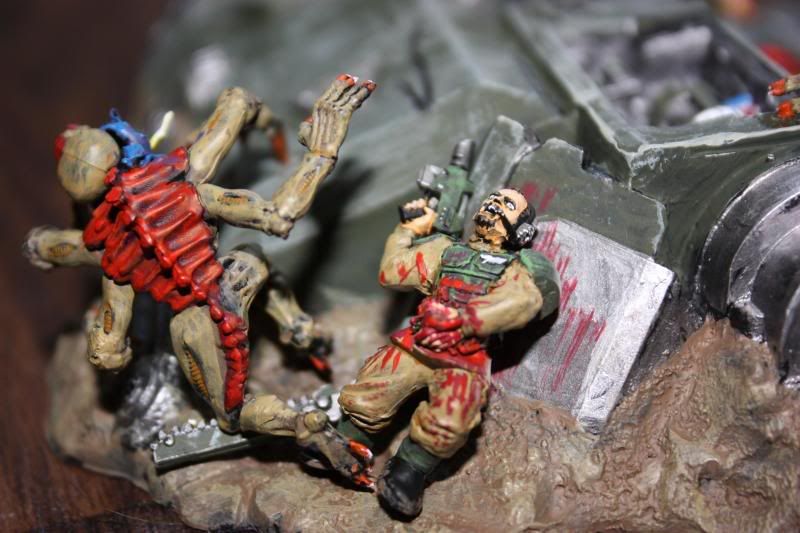 Hope you like it, now it's time to get back to my Girls!