This is my Diorama entry I made it just for this contest over the weekend.
The story for it is that a young space marine betrays the Commander of the Crimson Cowl to Typhus the Traveler after he is infected with the Destroyer Plague. The price for his betrayal was to be rid of the agony the plague was causing. After Typhus Dispatched the Commander he up held his bargain but not as the Marine had hoped. As the pain the plague caused him had subsided he started to transform and lived out the rest of his days slowly becoming a Zombie Lord that would go on to infect his brother marines the rest of the world the Crimson Cowl had been sent to defend.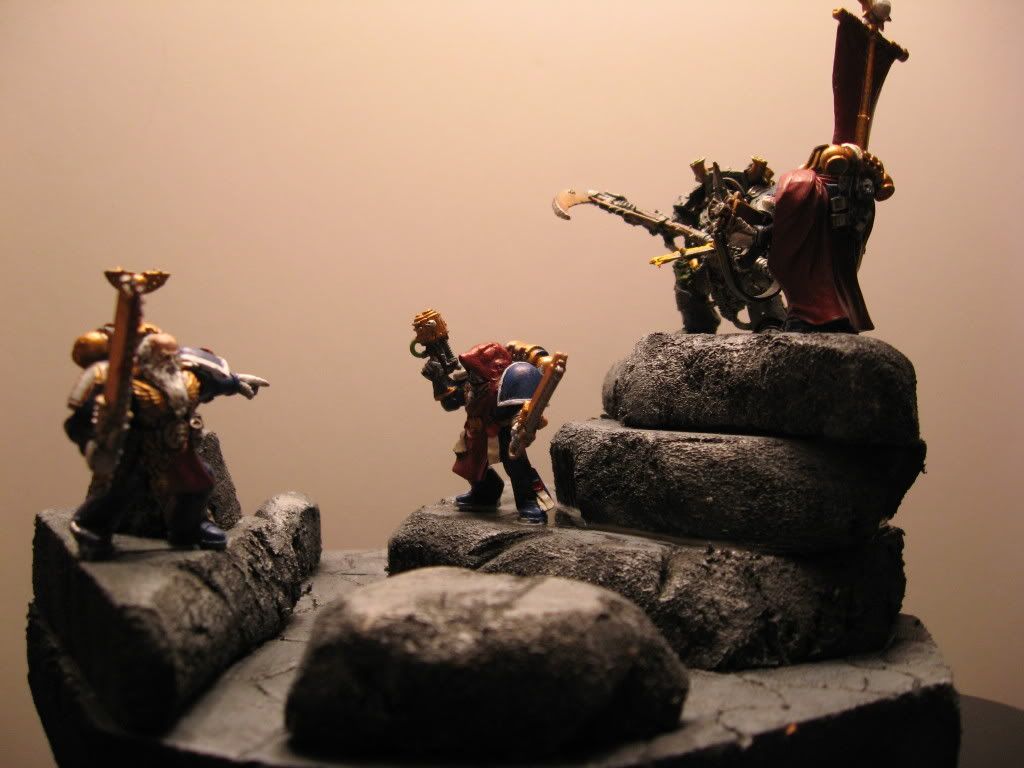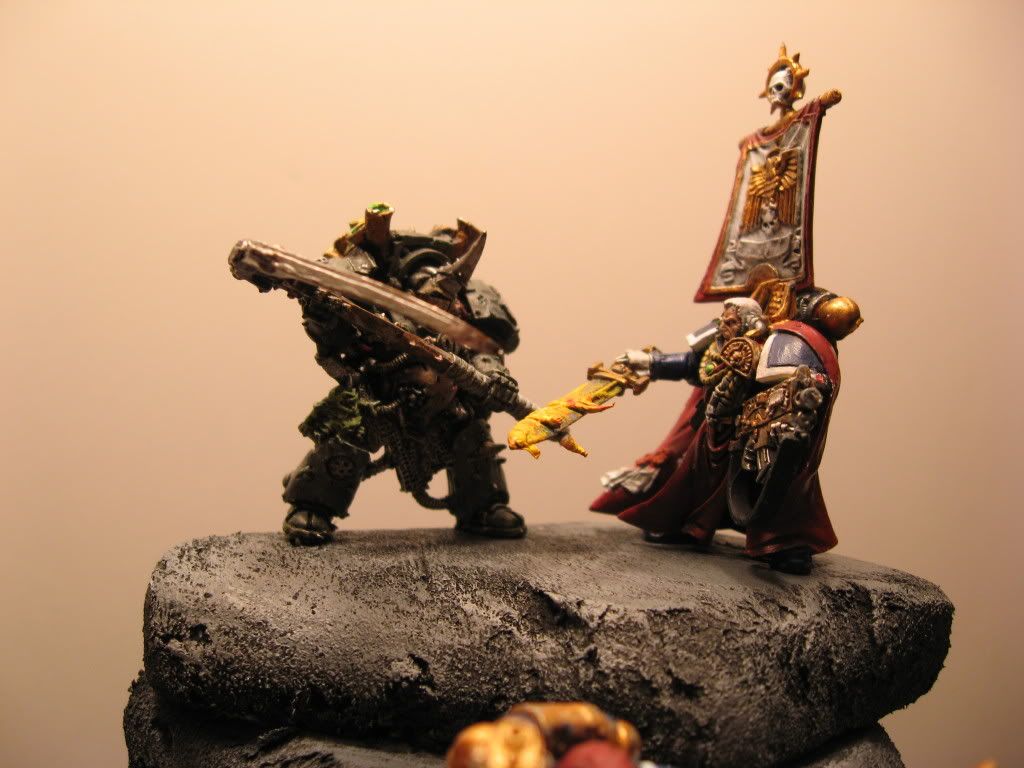 Creative Comments are always welcome.
~ E R