As long as us boyz stand, them hummies will kno' da meanin' of pain!
Here is my second submission: An orky outpost.
Unlike the bunker scene, this board is quite modular ( I dont know if thats allowed or not).
The Waaagh! Banner, rubbles, and the walls all can be moved about for numerous and interesting scenes.
Overview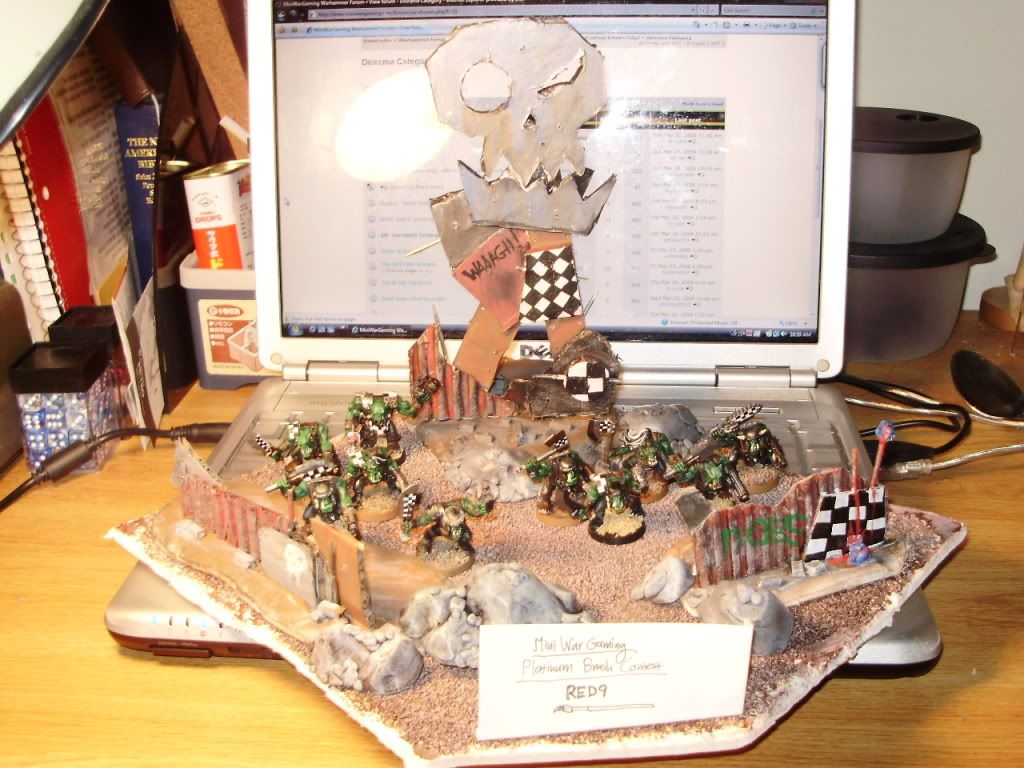 Required Photo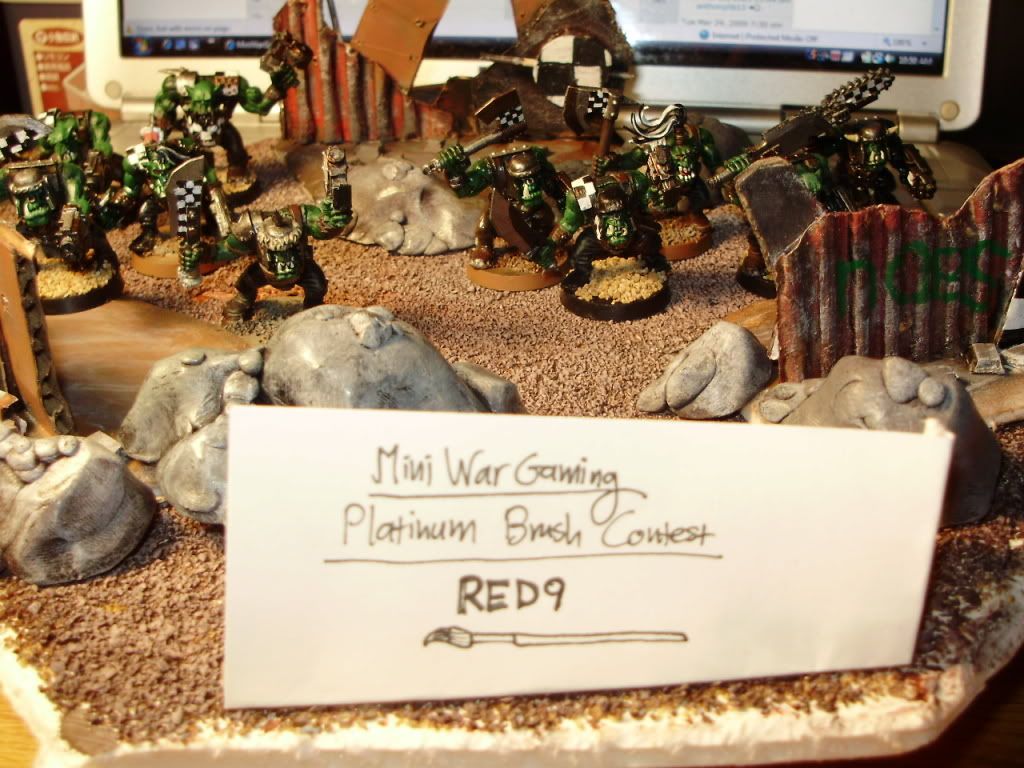 Close-up 1
h[img]ttp://i424.photobucket.com/albums/pp323/seargentkong/012.jpg[/img]
Waaagh! Banner
The rubbles were made from "SuperSculpey", a oven-bake clay. The Waaagh! Banner is made from toothpicks, foam board, cardboard, and sprues (Same with the walls).
The models were from the left over orks from the Assault on Black Reach set. I managed to paint up these 10 models in 3 days. With the trusty help of coffee~