Sooo not sure if this qualifies as a diorama after reading the sticky
, but after digging the models out to take the pictures, by the Emperor, I am gonna post the pics...
This is my VC army converted from mostly dwarf models. The corrosion effects that are on most of the models were done using a brand of metallic finishes that also sells a series of patina and rust solutions that can be used to treat the paint while it is drying to make it corrode.
Full army: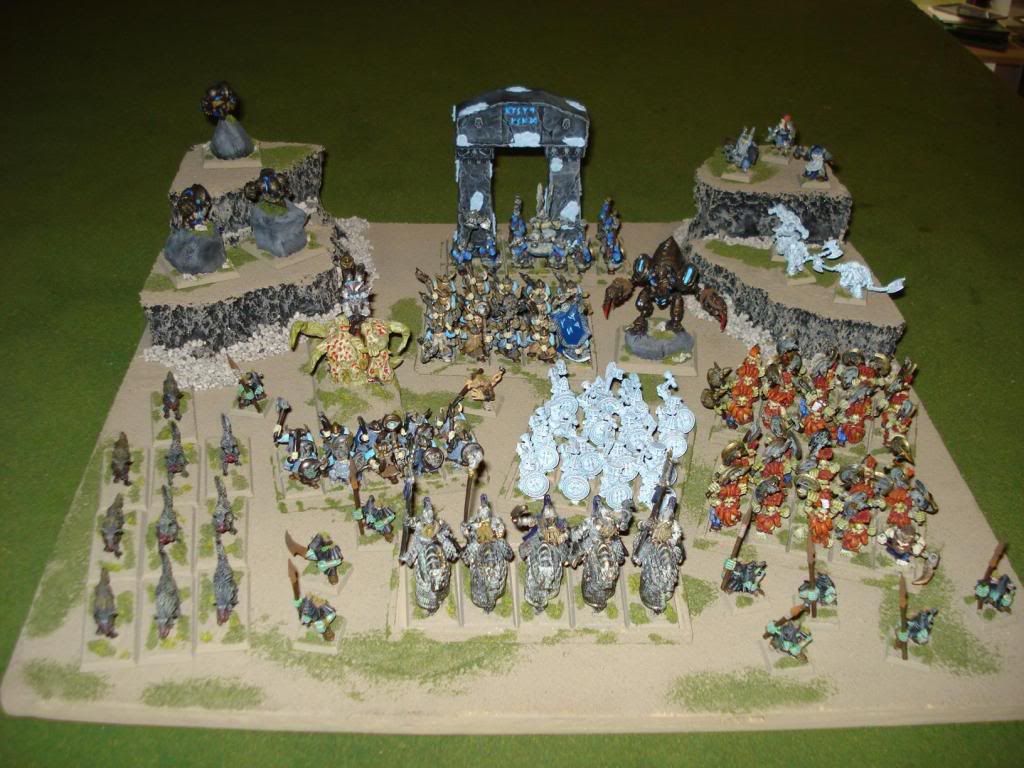 Black Knights (Dwarf Wars Models)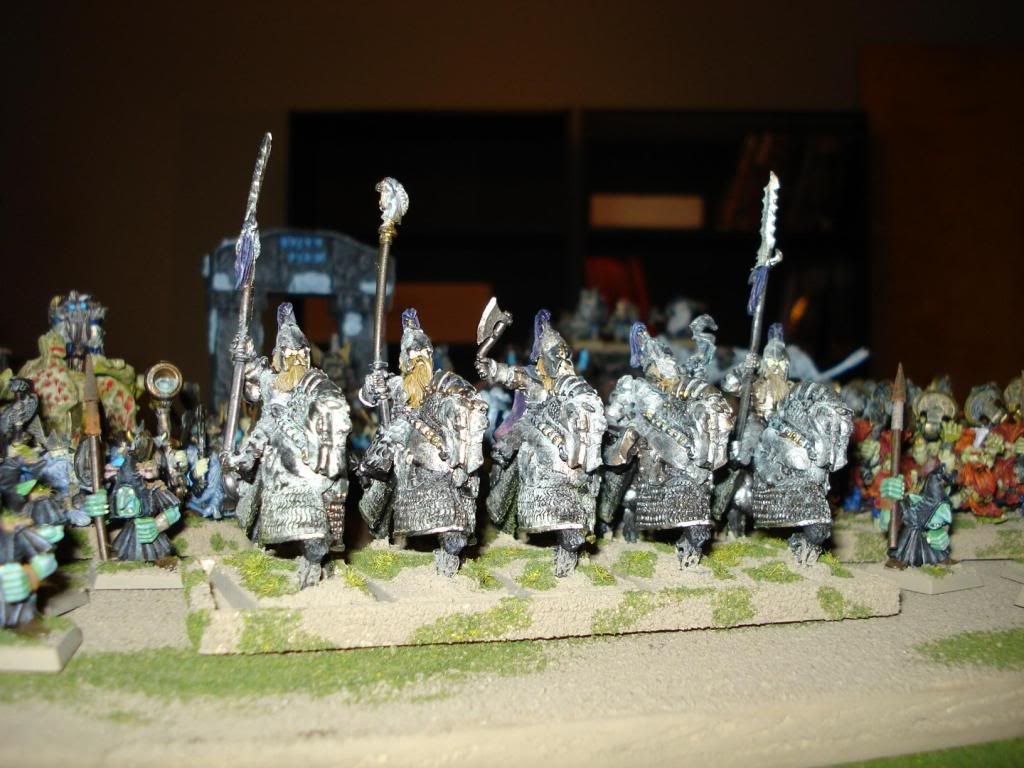 Banshee and Cairn Wraiths (Reaper mini and Doom Seekers)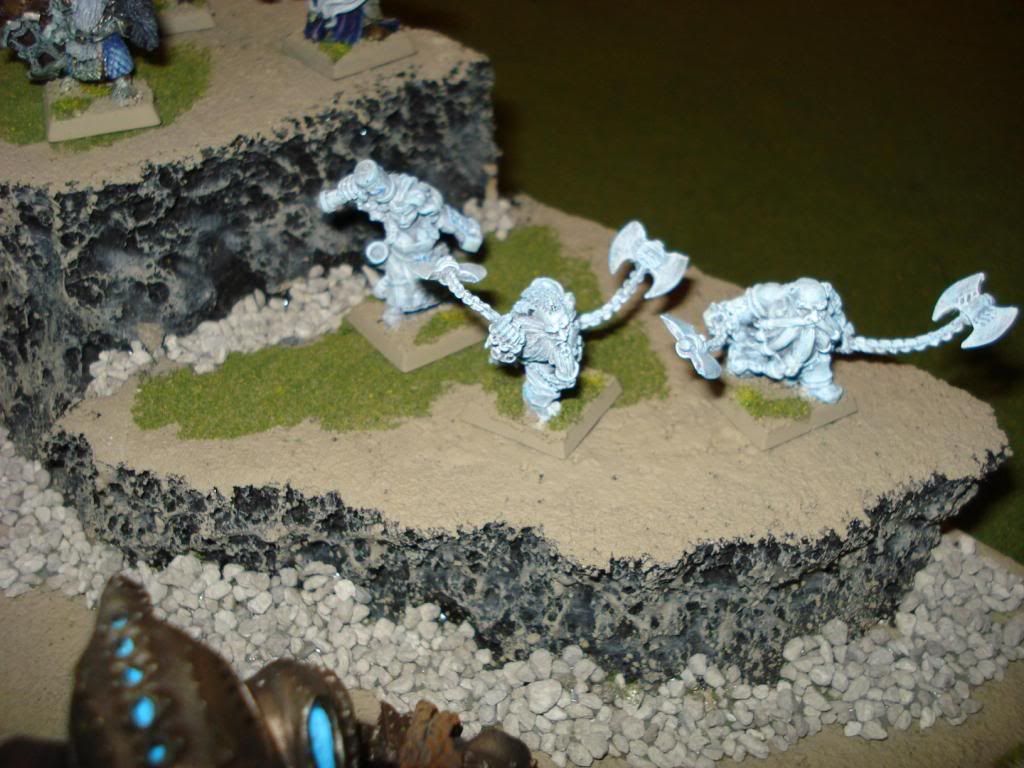 Vargulf (Warmachine Warjack)
Ghouls (Slayers)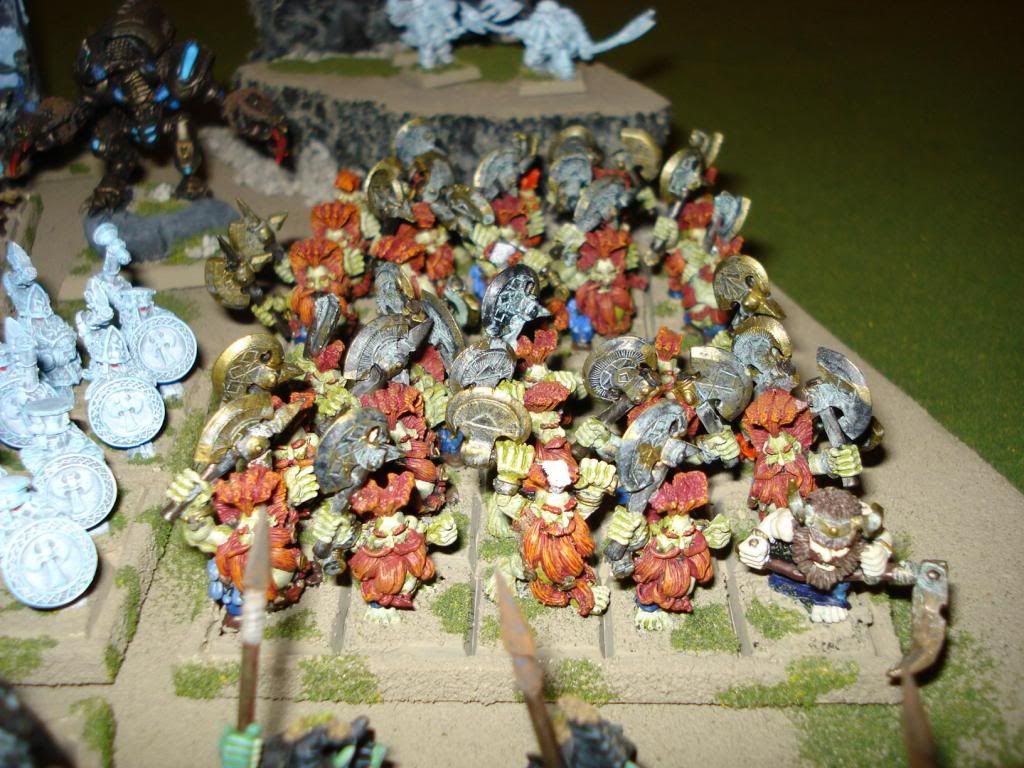 Corpse Cart (Modded Bloodbowl Death Roller)
Grave Guard (Hammerers, Dwarf Lord on Shield Bearers, and bits from Arcane Ruins)
Zombies (Night Gobbo's)
Skeletons (Dwarf Warriors) and Spirit Host (Ironbreakers)
Fell Bats (Rackham minis)