The Balrog, AKA The Greater Demon Prince.
First of all I'm not sure which of the two "Monster" categories to enter this mini in. So I'm entering it in both with the expectation that the judges will better know which of the categories it best fills and thus allow. It's a Balrog miniature from the GW line but I've converted it for use as the Greater Demon Prince in a 40K Chaos army for a friend. I started out by cutting down/away the portions I would sculpt over or onto. I then built up the details required as per his requests. Focusing on the two "Chaos Brands", the loin cloth with chain, and the flames at the feet, I used "Green Stuff" and Vallejo's "Plastic Putty". I was actually surprised by how much gap filling this miniature required. I used a combination of the GW, Privateer P3, Vallejo Model & Games paints on this model. I used a size 1 Vallejo RK 25 Sable brush and painted it using a very thin layering technique which seems to work very well for blending. I'm keenly aware that there are many areas for me to improve upon and I hope to receive some constructive criticism and advice to help me. Thanks and good luck.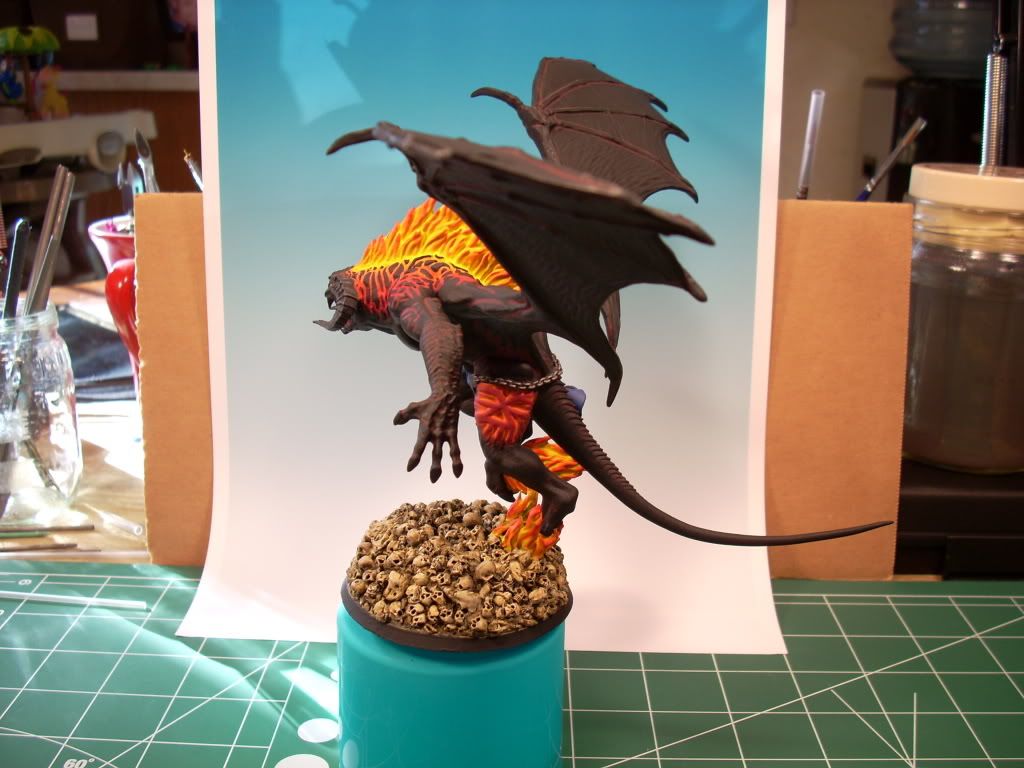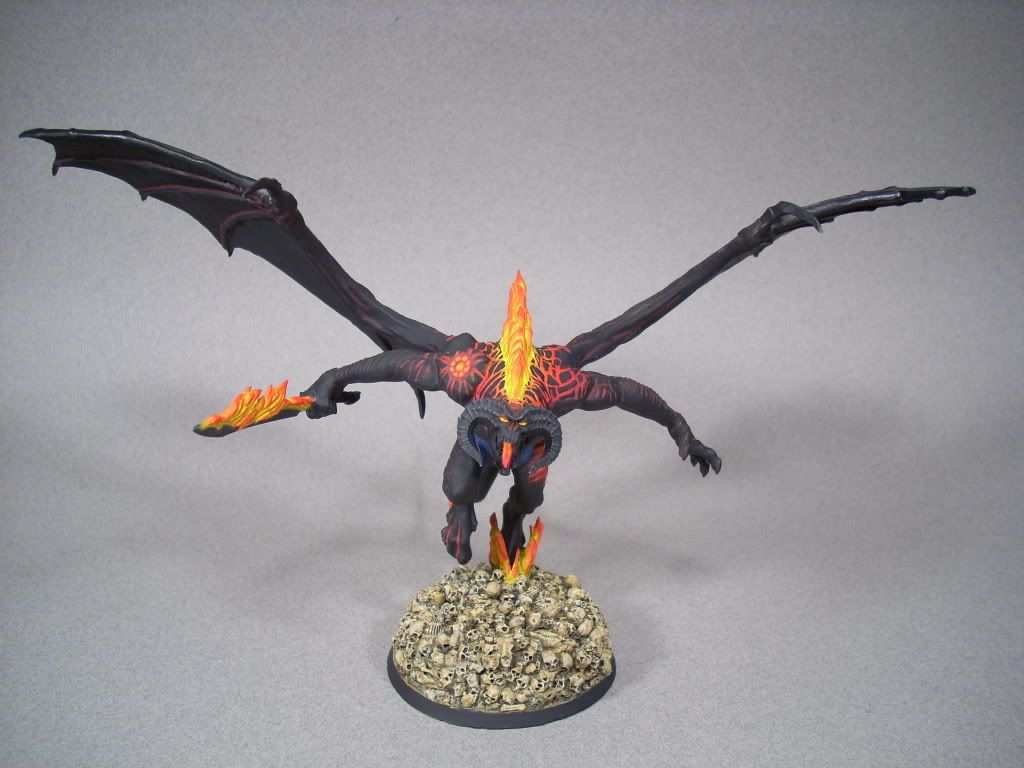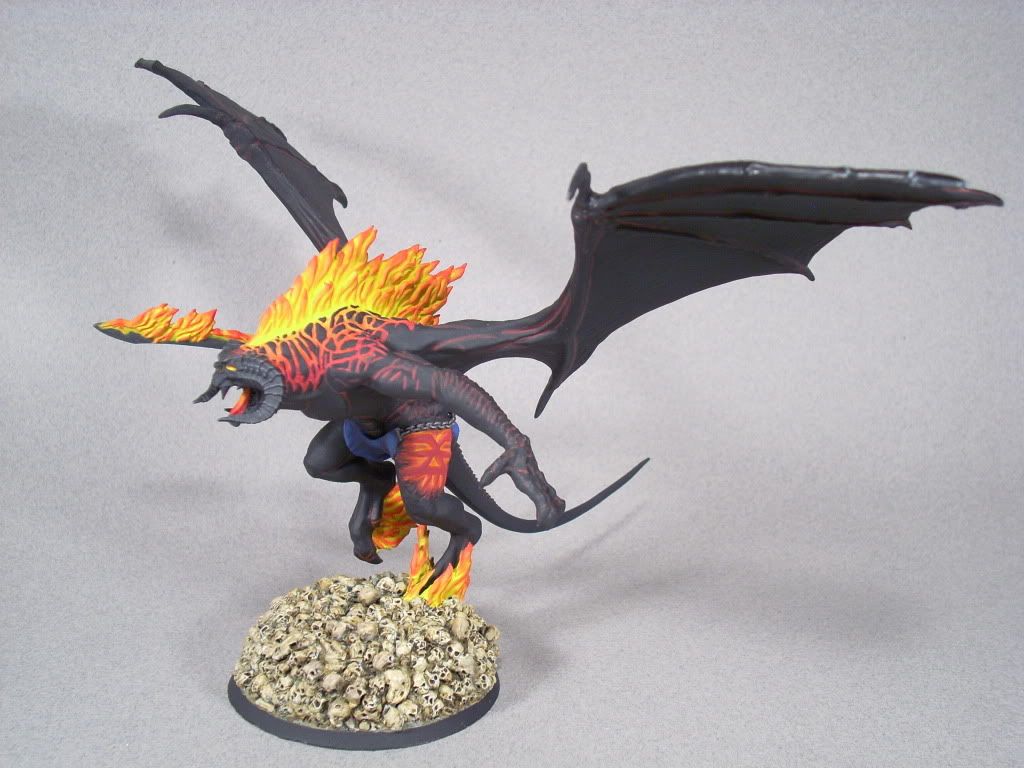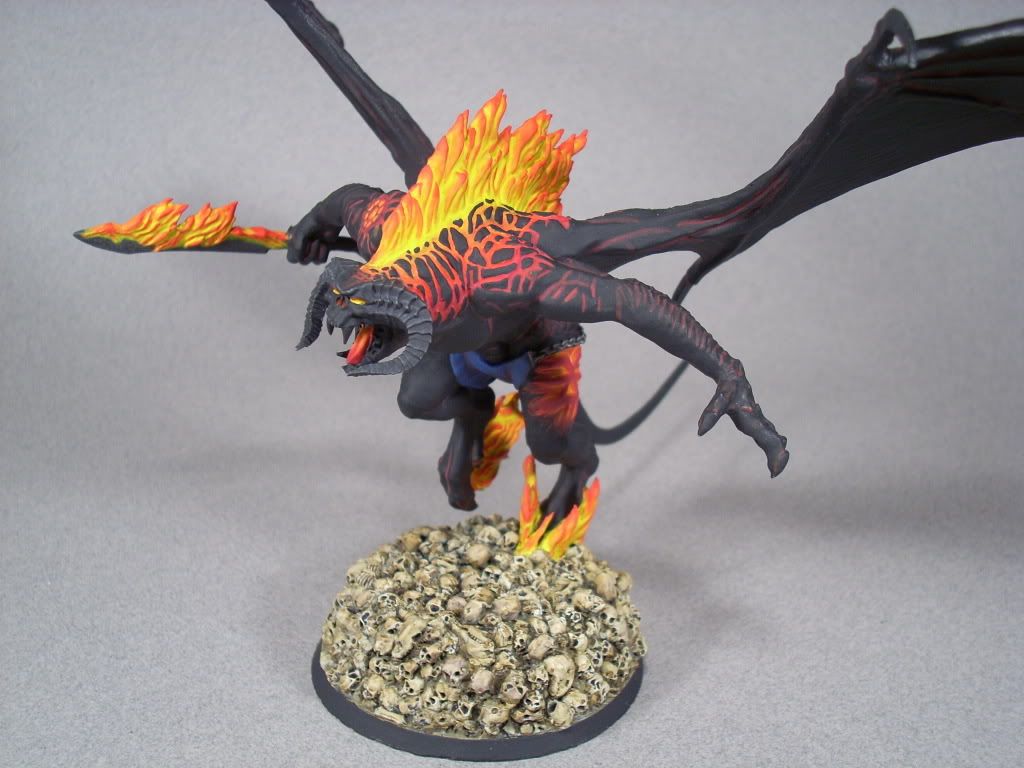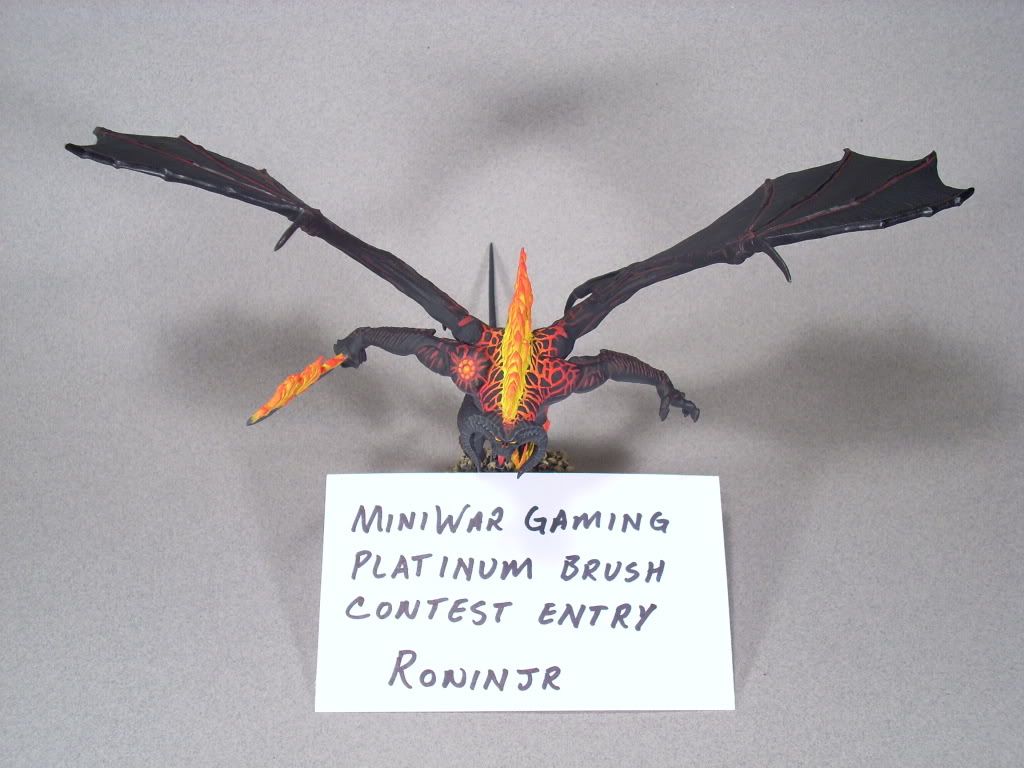 Working and hoping to improve.
Roninjr