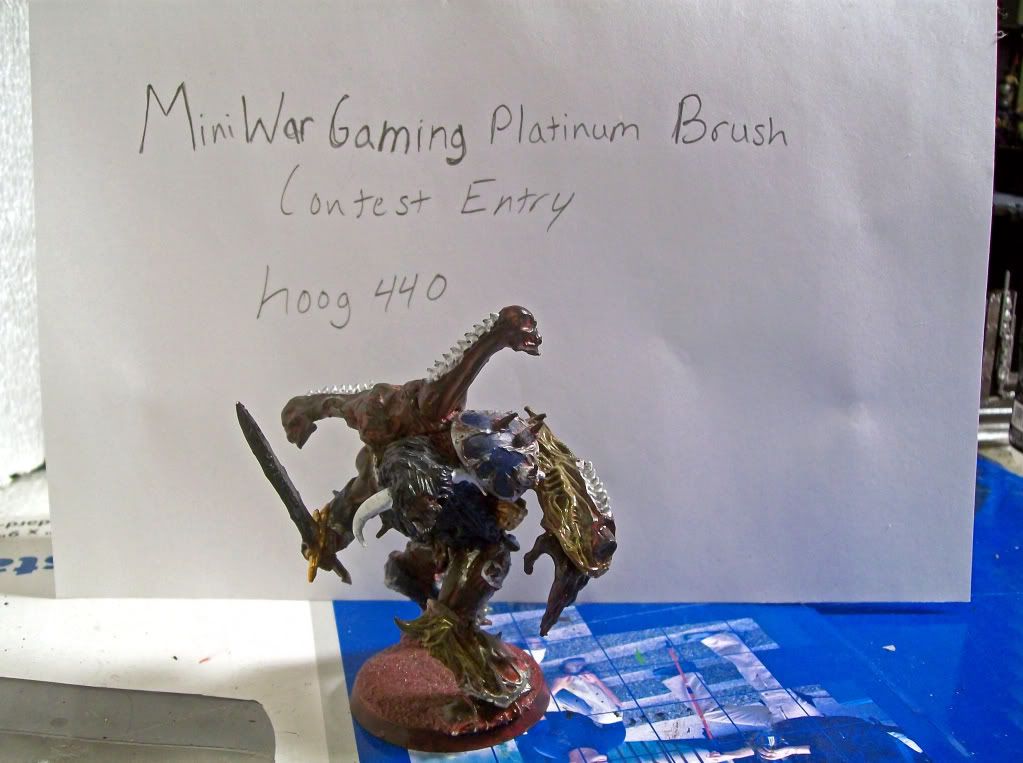 The Daemon Prince went through a couple of conversions so it would look natural in my chaos army.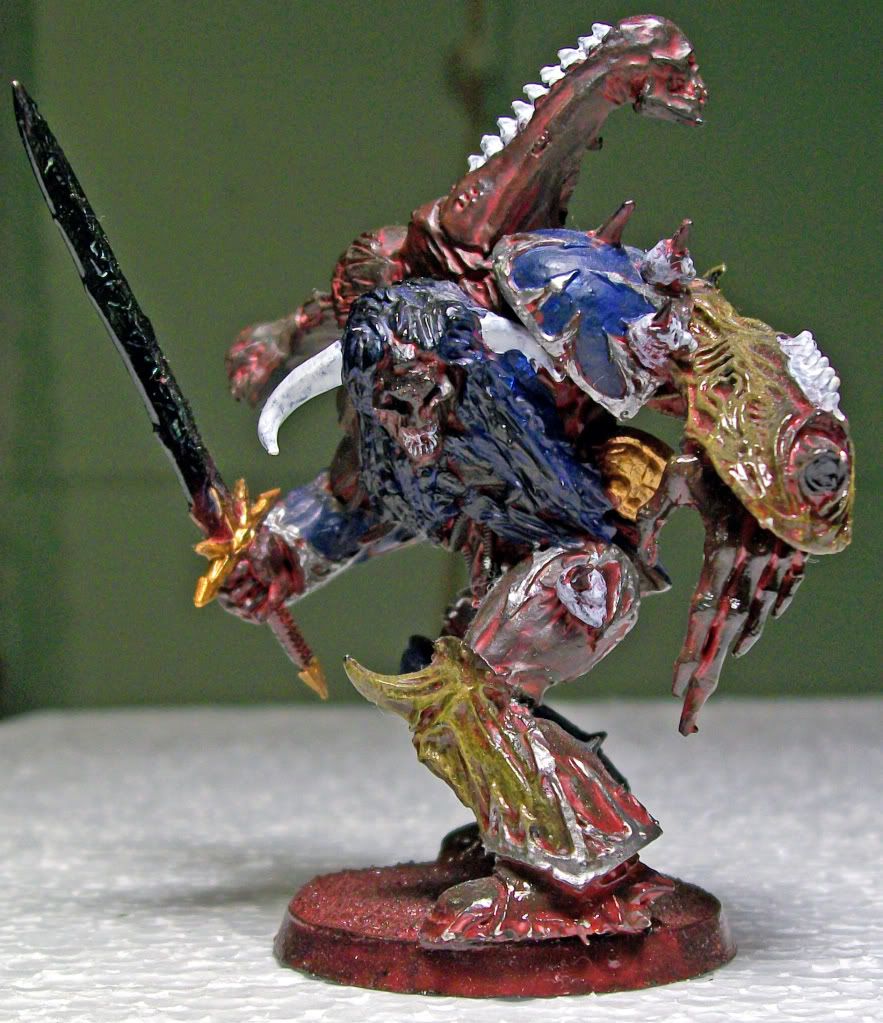 The hair was made out of green stuff to cover up a gap between the neck and the head.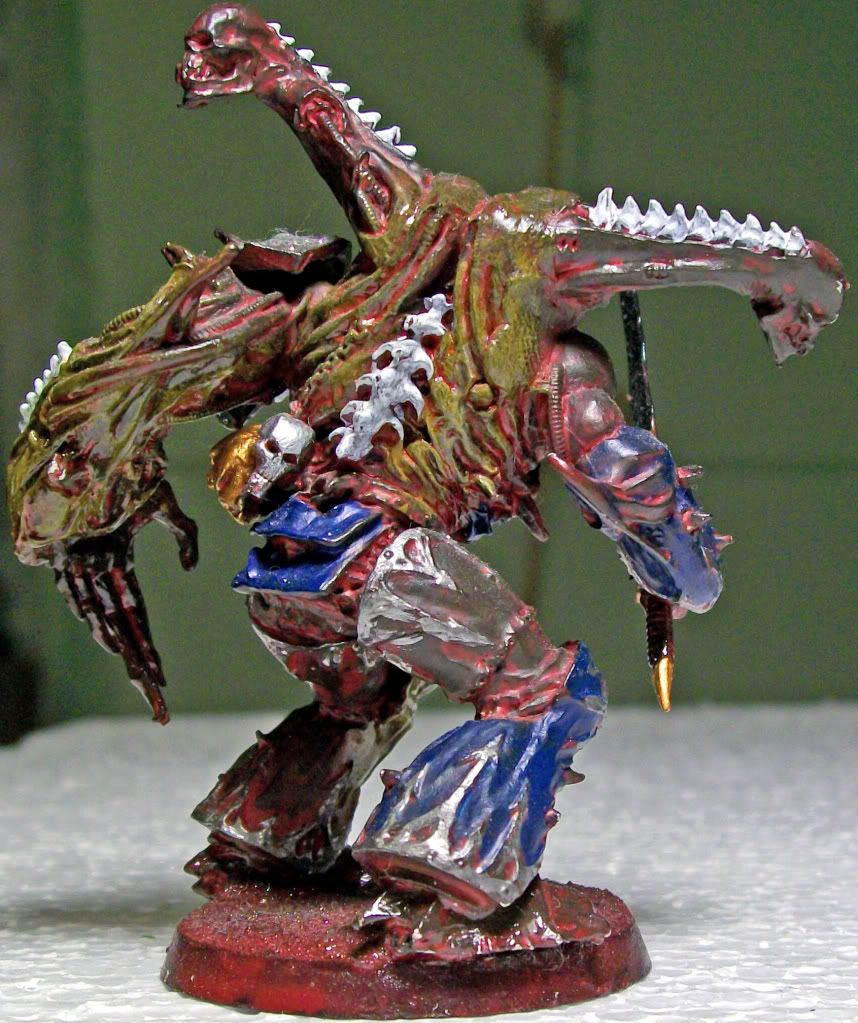 The model came two of the same sided vents so green stuff was used to make it at least twisted. The model went through many washes, drybrushing, and glossing two give it a natural color blend.