let the pic do the talking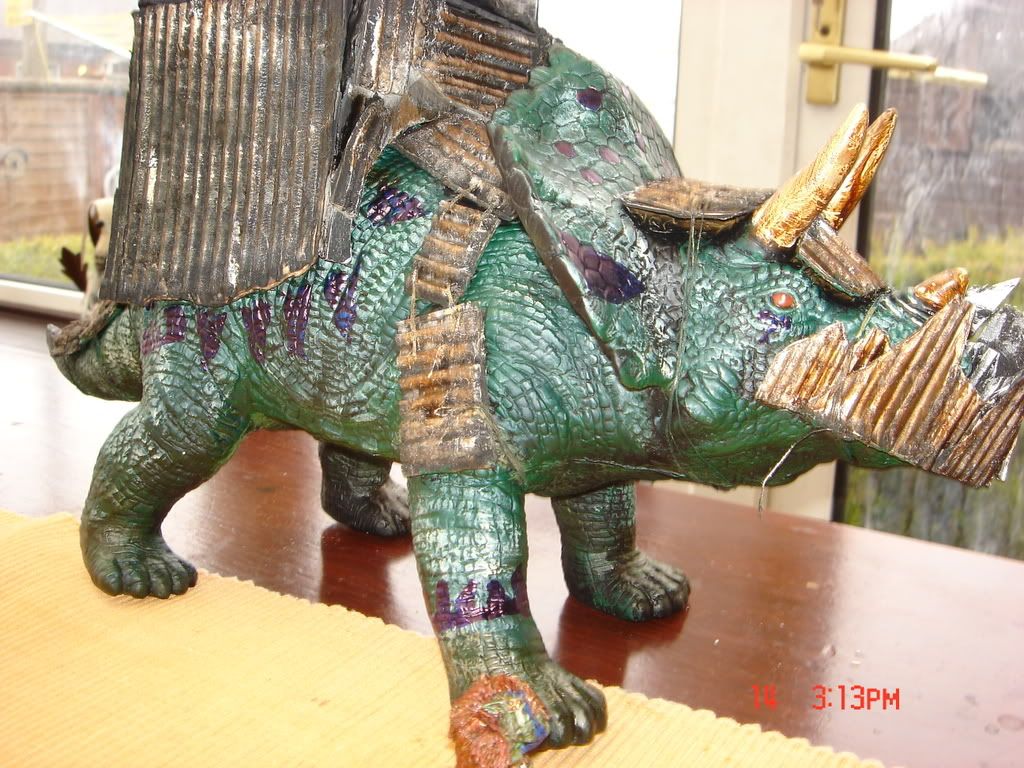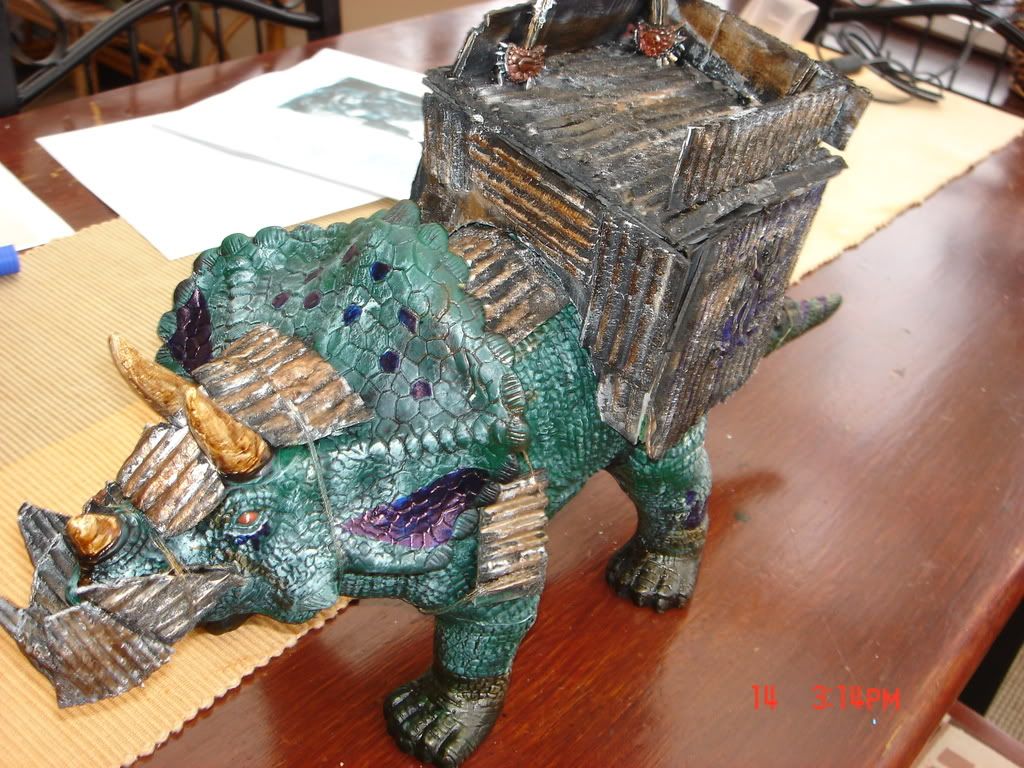 made from random games-workshop stuff and a hell load of green stuff
---
MiniWarGaming Veteran
Posts: 120
Joined: Sat Apr 04, 2009 8:09 pm
nice cheap solution...needs some guns though
"Now Remember Fry. When you kill someone, be sure to eat their heart...to gain their courage...their rich, tasty courage"
---
TimeTravelisBoring wrote:nice cheap solution...needs some guns though
it has spears in the scale like things in the cart.
---
Lost in the MiniWarGaming world...
Posts: 3509
Joined: Sat Apr 19, 2008 2:15 pm
Ribbons Earned:
Location: Dallas, Texas, USA
Contact:
sokar777 wrote:l
made from random games-workshop stuff and a heck load of green stuff
Where is the green stuff?
I might not be the best, but I've made who ever is quite nervous.
*recovering from games workshop*
---
Lol i think its a toy
---
MiniWarGaming Zealot
Posts: 277
Joined: Sat Aug 30, 2008 5:54 am
Ribbons Earned:
Location: R'lyeh, The Pacific
Hachy wrote:Lol i think its a toy
Wait, you think that one of the little plastic army men we play with is a toy? OH MY GOD!
This is my lasgun. There are many like it but this one is by far the worst.

I also have Flesh Tearers.

And Lizardmen.
---
MiniWarGaming Zealot
Posts: 449
Joined: Fri Mar 20, 2009 10:38 am
kool i like the lizardmen NEW stegadon it is really kool, this is also good
"My blade shall not lie, lest they enemy be slain"
Space Marine Captain Yriel Blake of the Grey Blades.
---
Who is online
Users browsing this forum: No registered users and 1 guest