Here it is my first entry in to this contest.
My demon of Nurgle. I panted him with a rotting flesh look. Most of images I see of this model are all green with a slime monster feel so Iwanted to go another direction.
Over all one of my favorite Warhammer minis.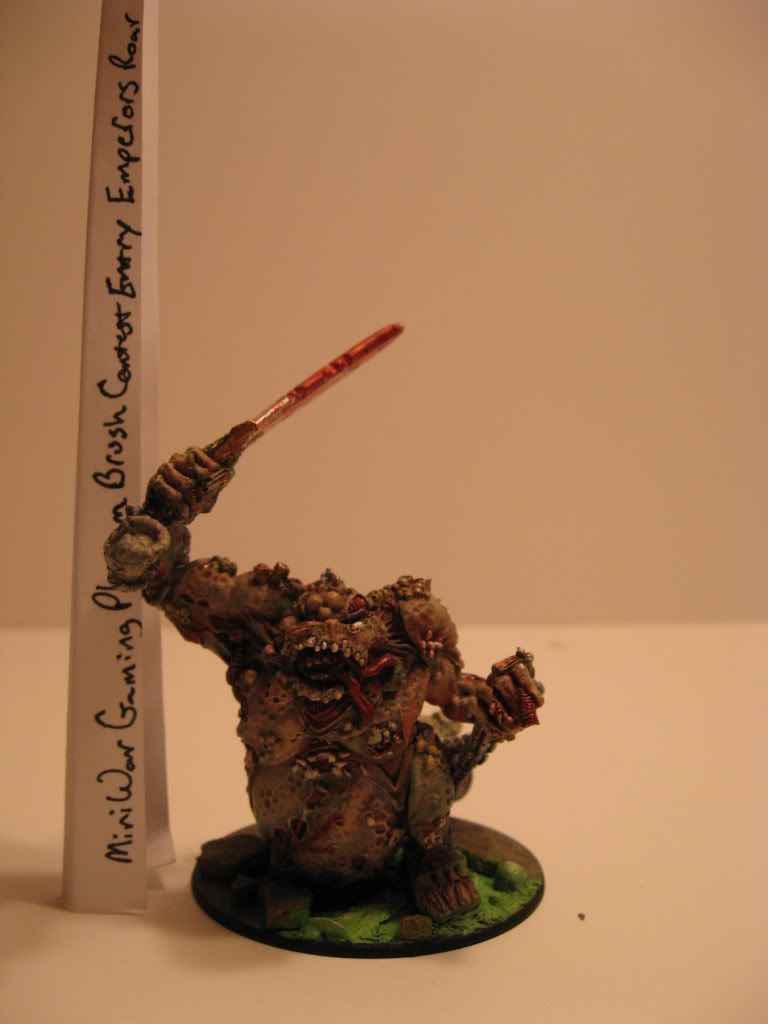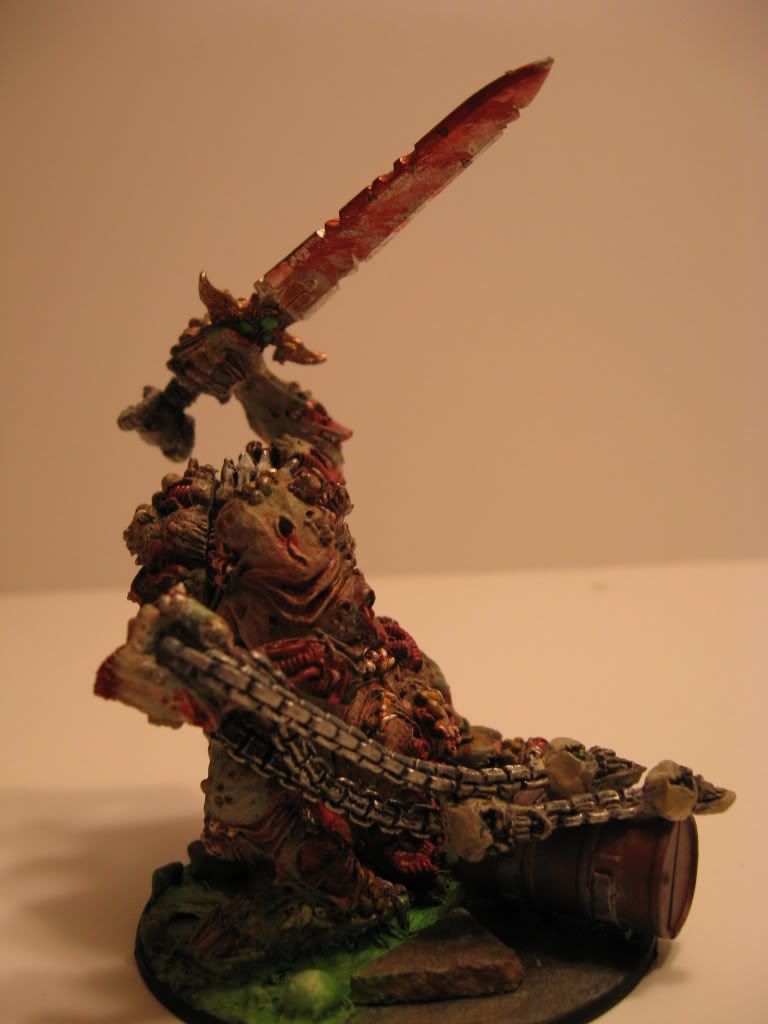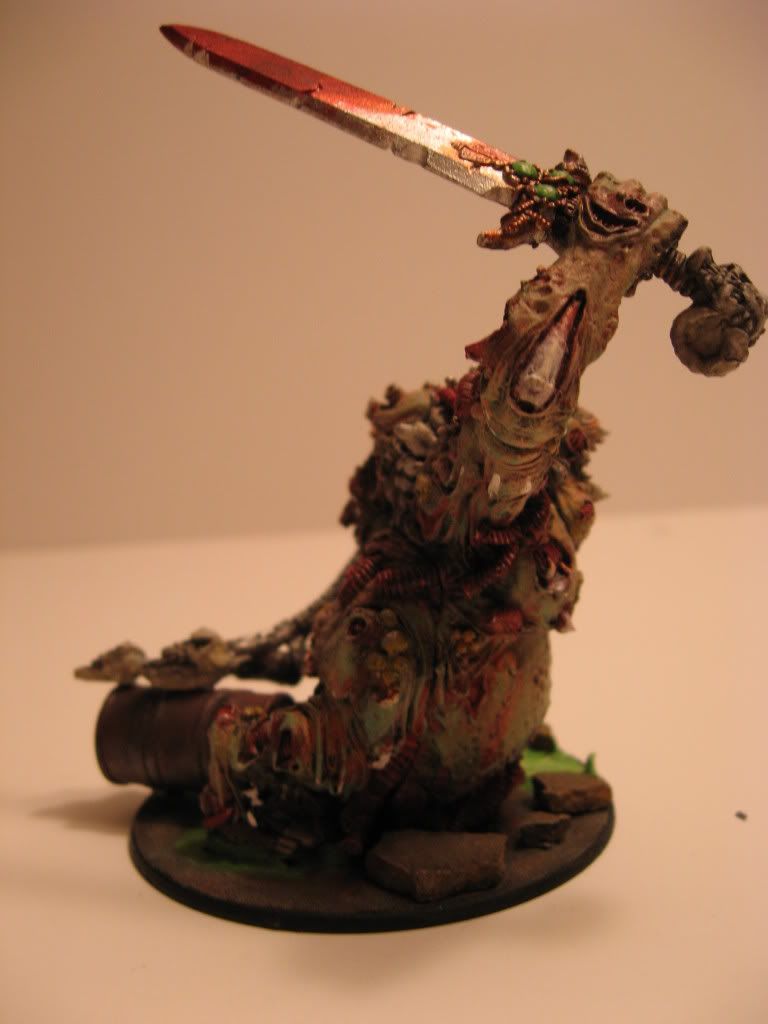 They say lighting can make the difference in how your model looks so here are some pics under a different light.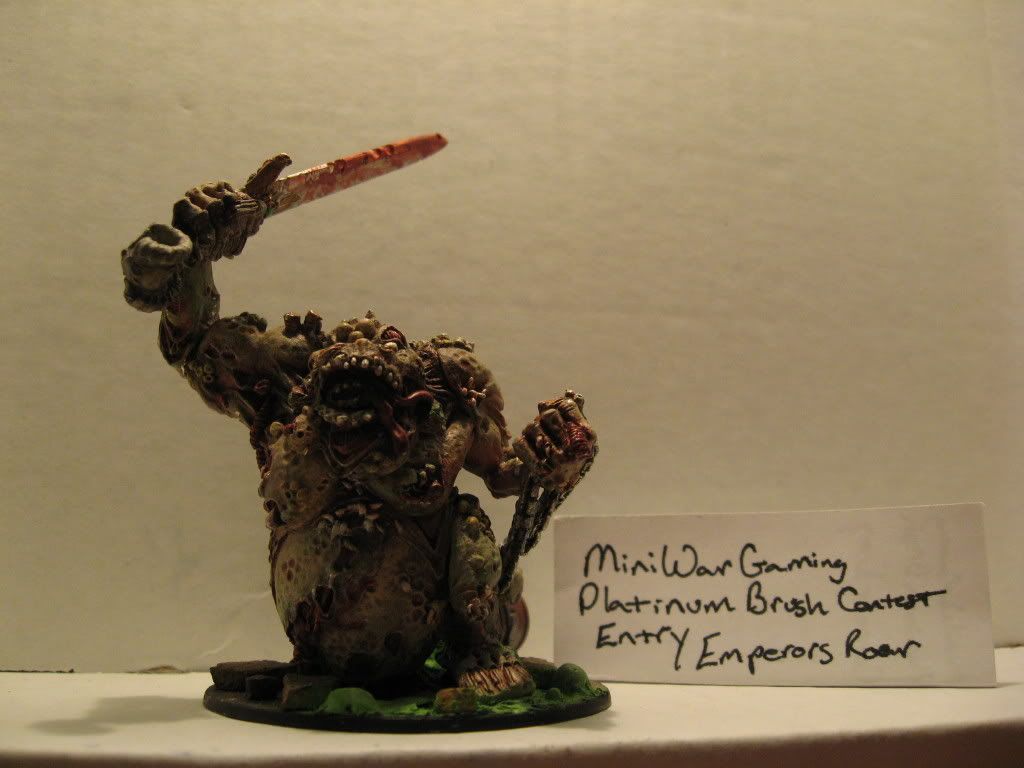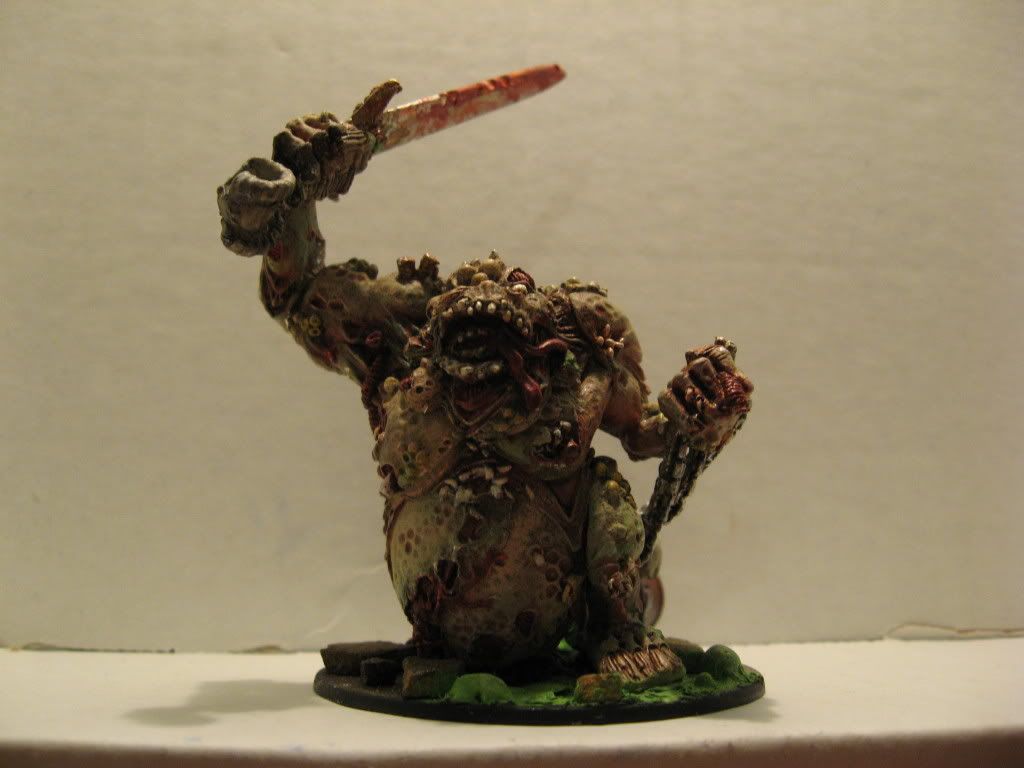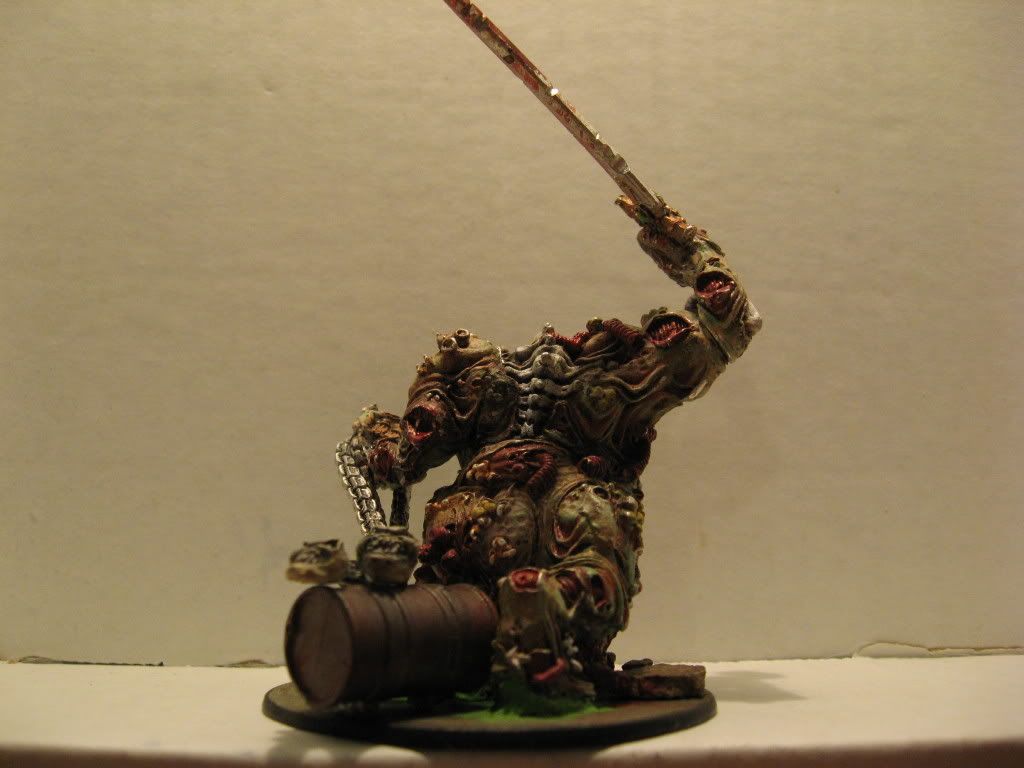 Creative comments are always welcome.
~ E R