MiniWarGaming Veteran
Posts: 187
Joined: Thu Feb 12, 2009 12:32 pm
Location: corvallis oregon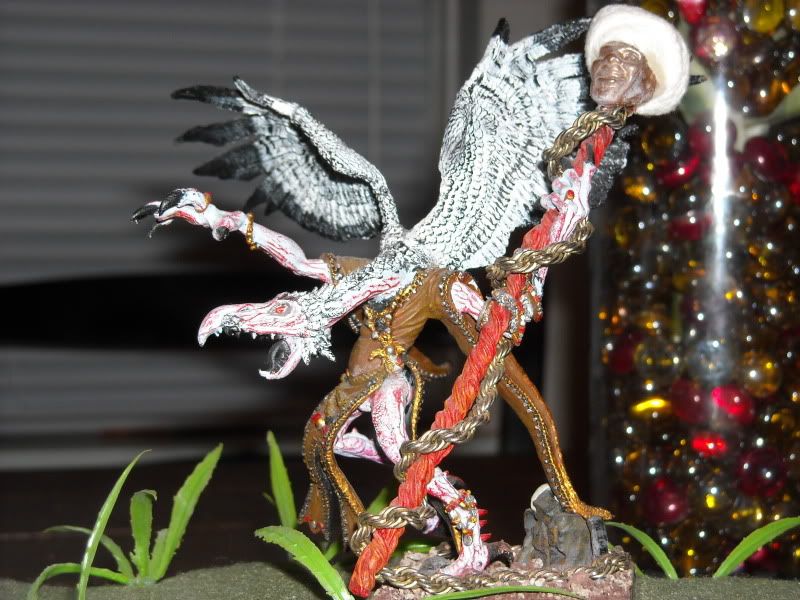 one of the first models i ever painted and still never ben killed
---
hi i made lord of change 2 and i just wanted to reply. I would first of all like to ask what is that turban guy on staff called
and wanted to tell you that this isnt scifi monster. It would fall under the category of fantasy due to a square base. But good luck and have fun
---
MiniWarGaming Veteran
Posts: 187
Joined: Thu Feb 12, 2009 12:32 pm
Location: corvallis oregon
hay thanks for the luck man and about the spuare base it came with it damit and it really pissed me off to cause the shop only had that one "cheep a$$" and had to have a GD in army but i do use him in 40k and only play 40k lol
---
MiniWarGaming Zealot
Posts: 449
Joined: Fri Mar 20, 2009 10:38 am
kl
"My blade shall not lie, lest they enemy be slain"
Space Marine Captain Yriel Blake of the Grey Blades.
---
MiniWarGaming Zealot
Posts: 320
Joined: Sat Feb 14, 2009 1:37 pm
Location: Sussex, NJ.
Contact:
what does, Kl, mean???
Ride The Lightning
---
hey man srry it took so long to get back 2 you i was in florida 4 spring break and went to adepticon, so i was pretty busy. I just finished my Masque and am considering using her to enter golden daemon, same with the chaos dwarf that i got from my adepticon bag. I finally sarted highlighting too, just noticed your comment on square base 2.
Stinks, but i am suprised that he hasnt been killed, must be lucky. At adepticon mine died 2 times at adepticon, those were his first 2 times dying too. Well hope u reply back and good luck in competition
i like smileys
Jk
---
MiniWarGaming Crazed Zealot
Posts: 760
Joined: Fri Jul 18, 2008 11:23 am
Location: ..
kl means kool
When peaceful protest becomes impossible.
Violent revolution becomes inevitable.
Silence. Is. Betrayal.
---
Who is online
Users browsing this forum: No registered users and 1 guest