Here is my Grey Knight Landraider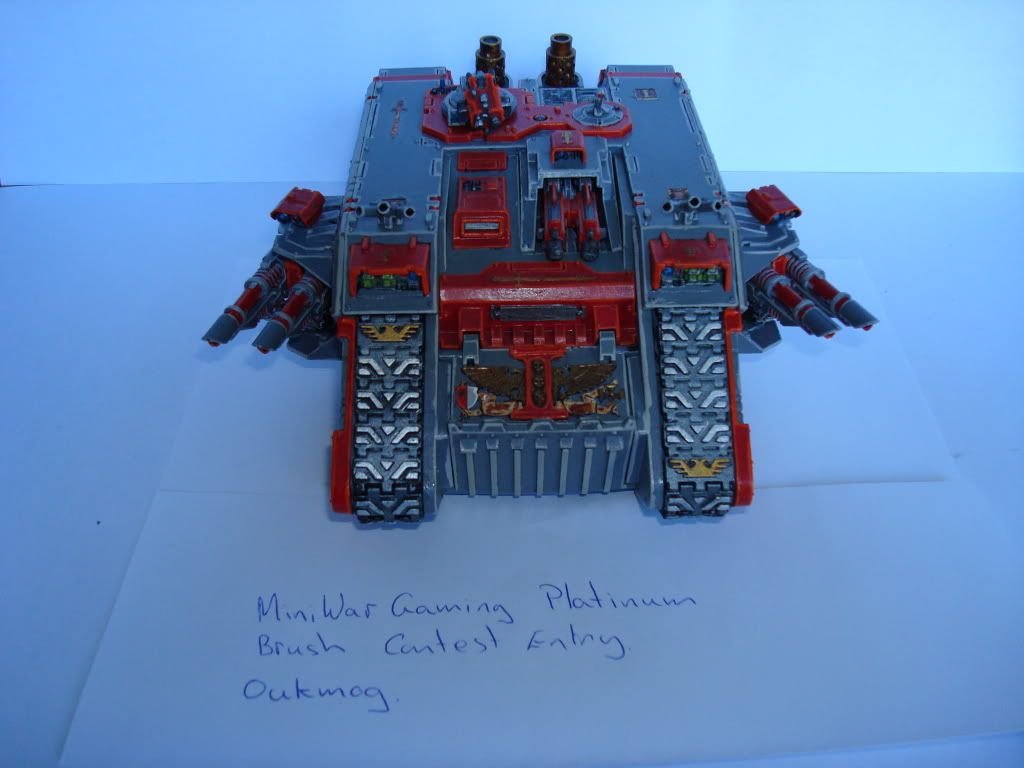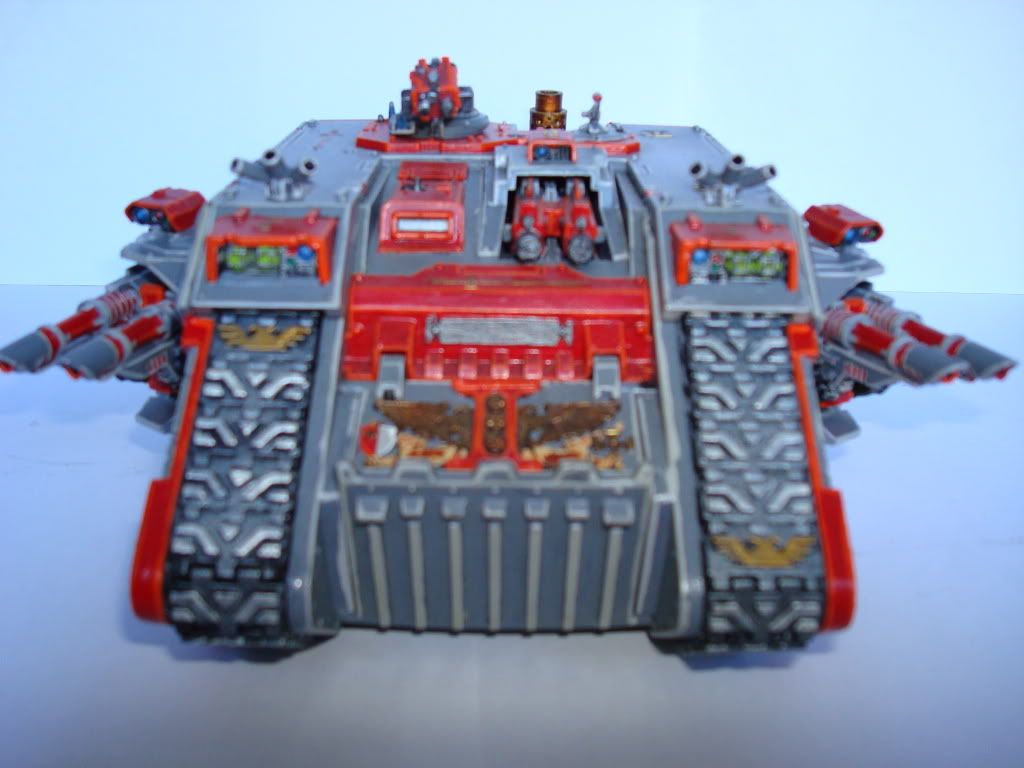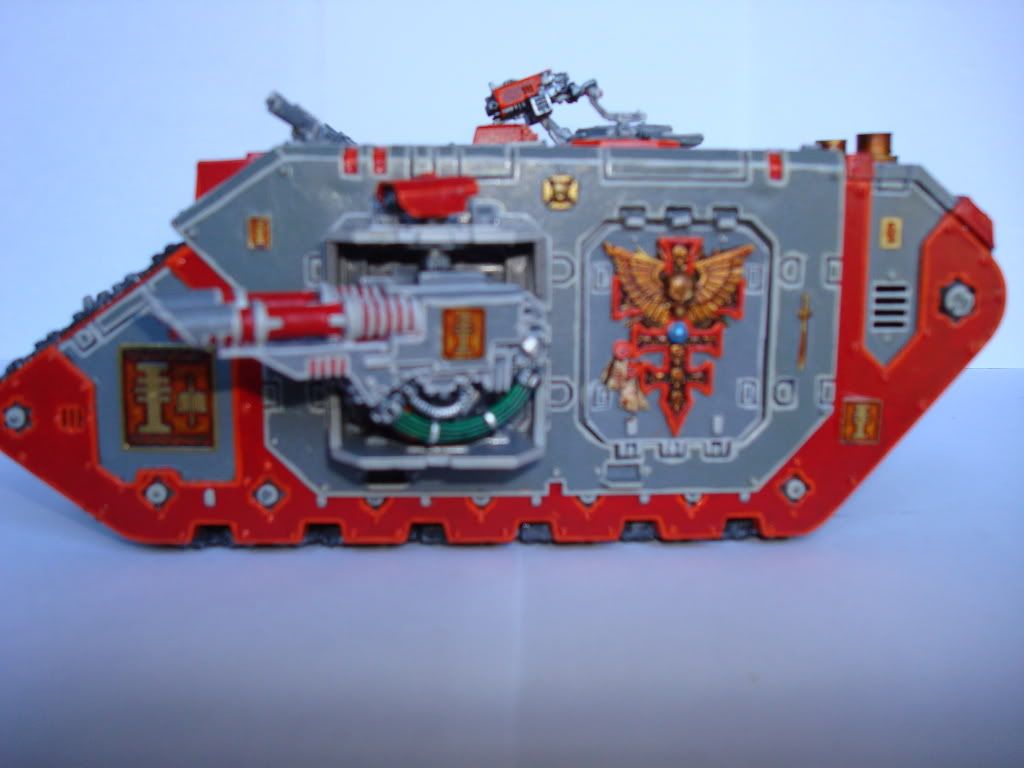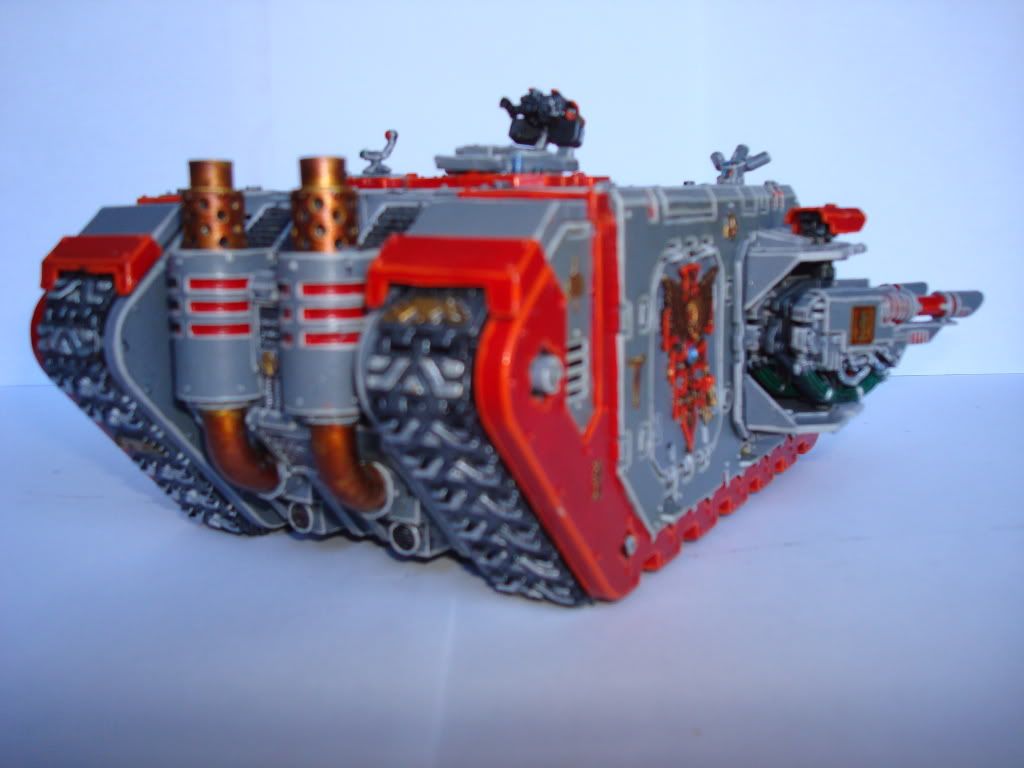 ---
MiniWarGaming Zealot
Posts: 449
Joined: Fri Mar 20, 2009 10:38 am
this is also truely amazing
"My blade shall not lie, lest they enemy be slain"
Space Marine Captain Yriel Blake of the Grey Blades.
---
Silver Vault Member
Posts: 61
Joined: Thu Mar 26, 2009 1:03 pm
Ribbons Earned:
Location: Ripon, North Yorkshire, ENGLAND
Wow, that's great. I always think those FW models look great; especially when painted really well
Sons of Dominica (Space Marines) c. 3000pts
Evil Suns Orks... 750pts
[Plus various others in different states of disrepair...]

"In the absence of orders, go find something and kill it." - Field Marshal Erwin Rommel
---
Very nice and clean!
FOR THE GREATER GOOD!!!
---
MiniWarGaming Crazed Zealot
Posts: 516
Joined: Mon Jan 26, 2009 1:36 am
Location: Purifying Chaos
Nice
Scout Bikers, arch enemy of Ben's tau!
Ultramarines: 1300 points
---
Very nice looking tank, but it seems that the pictures, except for the very first one are all slightly out of focus, which really bugged my eyes.

I can tell you put a ton of work into the painting of the tank! From what I can see, the highlighting on the armor plates looks awesome. Great job!
Insert witty slogan here!
Lifetime silver member
---
MiniWarGaming Crazed Zealot
Posts: 582
Joined: Fri Apr 03, 2009 9:43 pm
Ribbons Earned:
Location: New South Wales Australia
A very clean and smooth model! The red gives it a bright colour, making the grey fell lighter! Very nice paint job!
---
Who is online
Users browsing this forum: No registered users and 1 guest