Hey guys,
Here is my entry for the vehicles portion of the contest, my Imperial Fist army Predator.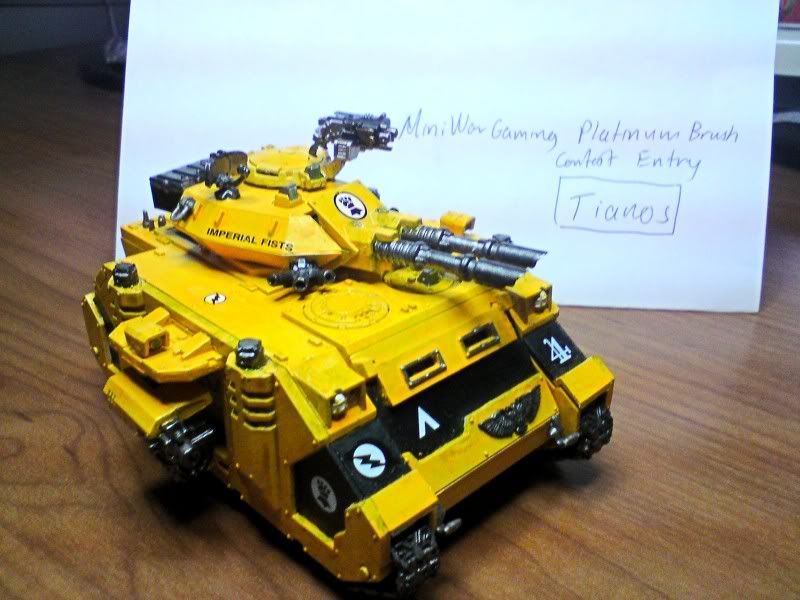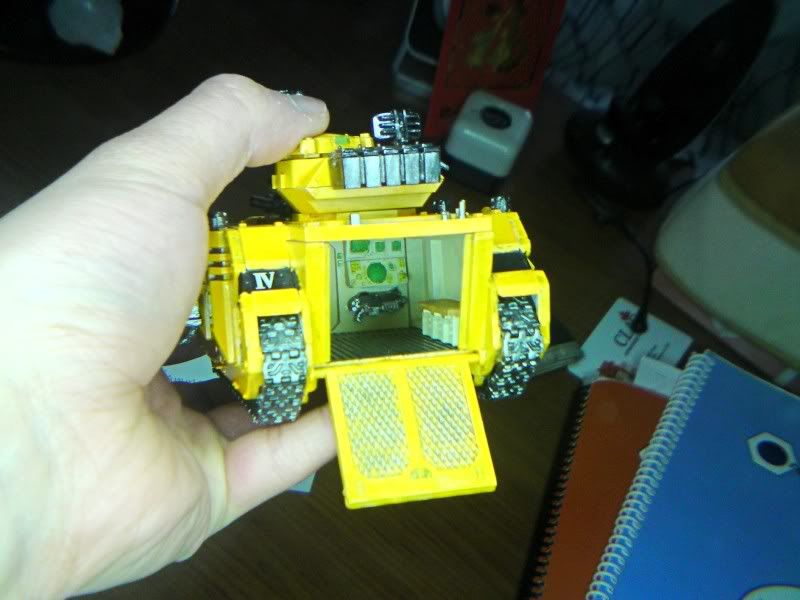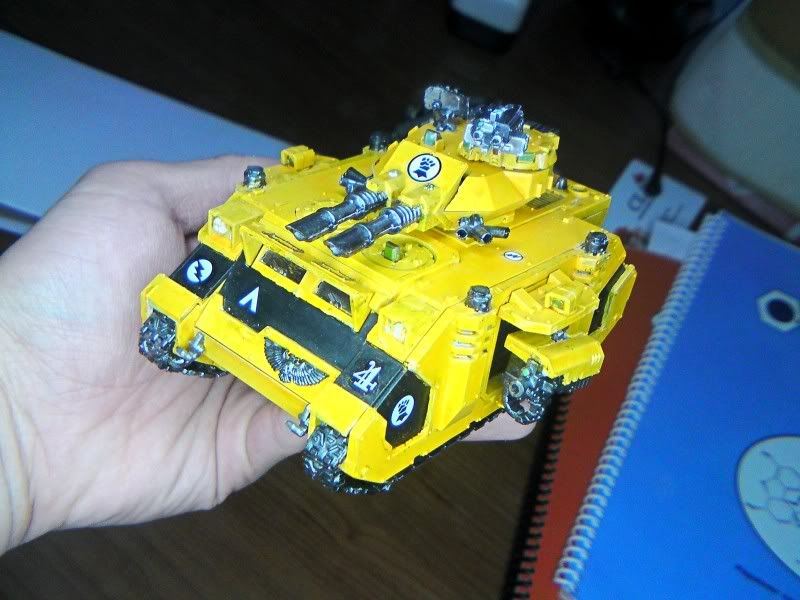 ---
MiniWarGaming Zealot
Posts: 200
Joined: Tue Feb 24, 2009 9:53 pm
Location: the seat of Oria
wow, very nice. i like how the paint job kinda makes it look brand new
"Once the Tryanids arrive, the word "safe" ceases to have any meaning other than a metal box with a lock on it." ಠ_ಠ

Those who believe in telekinesis, raise my hand.

Wins:
Craftworld Mavara Eldar:7


Losses
Eldar:2
---
MiniWarGaming Crazed Zealot
Posts: 739
Joined: Wed Jan 23, 2008 1:33 pm
Location: Holland
Contact:
Good use of decals there, I like the looks of this tank. Almost as if it rolled right out of the factory.

Mhh ahhh, the cent of a freshly painted tank..
Kind Regards,
Lotrmaster6
---
bright!

the problem with that is that its hard to see any highlight or shading o define the model.

great work on the interior! thats effort u DONT see everyday
---
MiniWarGaming Zealot
Posts: 449
Joined: Fri Mar 20, 2009 10:38 am
this is well good. the yellow is flawless
"My blade shall not lie, lest they enemy be slain"
Space Marine Captain Yriel Blake of the Grey Blades.
---
Lost in the MiniWarGaming world...
Posts: 3516
Joined: Sat Apr 19, 2008 2:15 pm
Ribbons Earned:
Location: Dallas, Texas, USA
Contact:
the first thing I think is "ITS SO YELLOW!"
but thats the army right.
I might not be the best, but I've made who ever is quite nervous.
*recovering from games workshop*
---
Thanks guys
Sorry about the glare the camera gave but yes, I was aiming for the new tank look. Haven't really tried the weathered look, maybe I'll look into how to do that for my Rhino, Any threads you guys can lead me to?
---
Who is online
Users browsing this forum: No registered users and 2 guests