I am playing a game against my son and his winter themed tau. So, we put out a winter playmat, some winter trees and some buildings.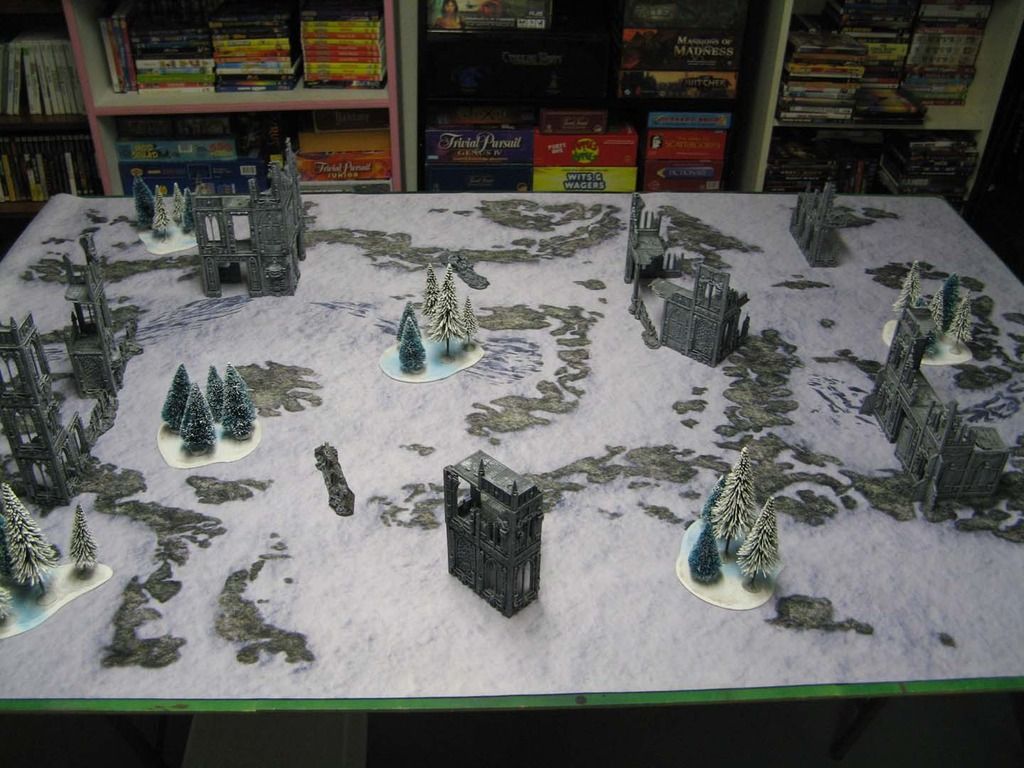 I look and think...I need some hills. So I decided to join the build and make some corner plateaus, but want to make them modular so they can be a hill if I need them to be. Eventually, I will build some hills and stuff to go with it. I went with plateaus so that I could have more playable space and some vertical variation. Anyway, went out to the garage and found some scrap foam and cut squares. Very cold out, so could only do a bit at a time before my hands got to cold, but fits the theme...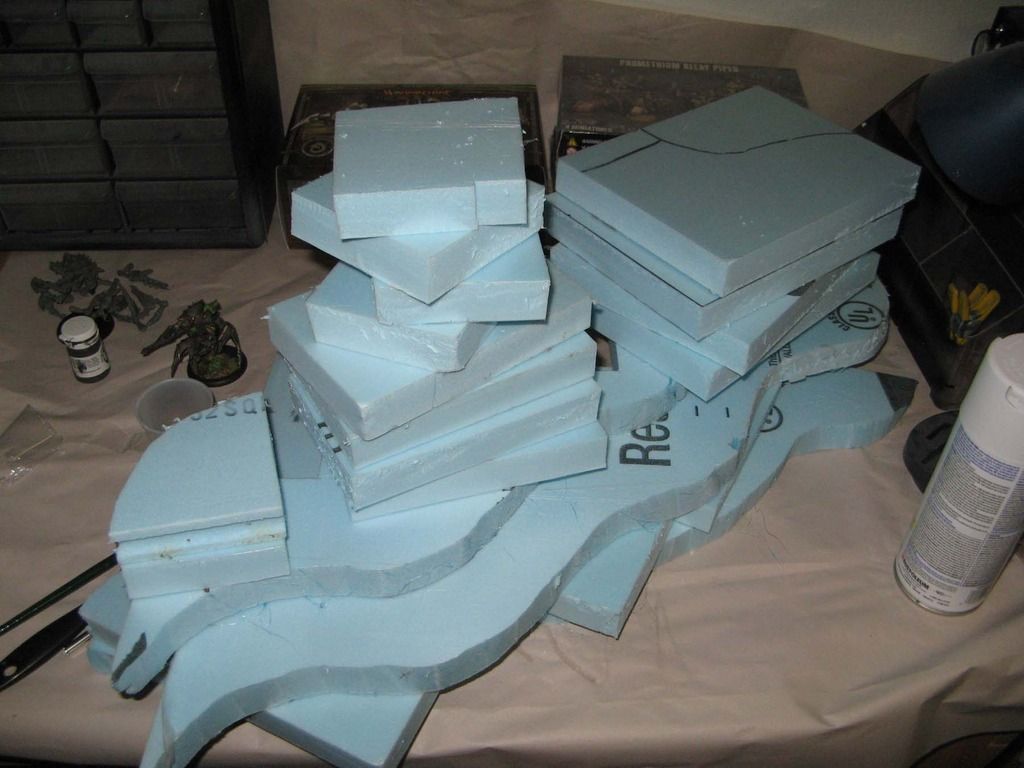 Then cut and dry fit them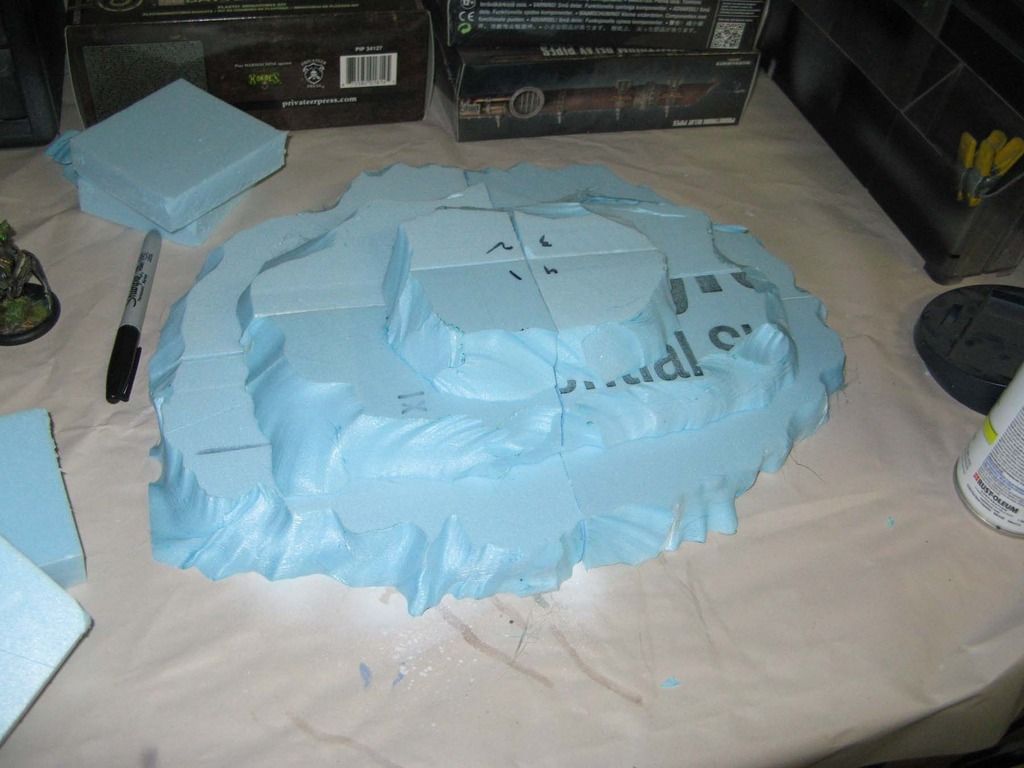 Glued them up before bed and left them to dry.