Well, I've not been living up to the expectations of the Dark Gods in my painting requirements, so its time for some motivation!
Anyway, some backstory: I've been playing Chaos for several years now, and I've accumulated quite a few models. Now, with the new codex looming in 6th edition, I've decided to scrap most of my old models and start fresh. One of the major reasons for this is that I paint MUCH better now than I did back when I started.
Please forgive the terrible resolution; my digital camera is really old.
So let's start off with the Lords of the Black Crusade: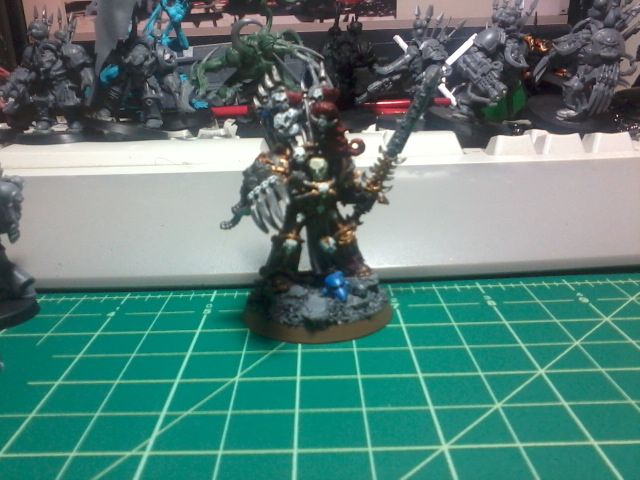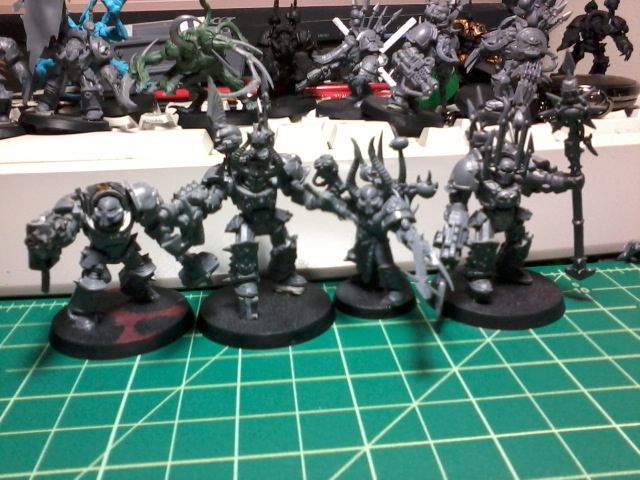 And their retinue: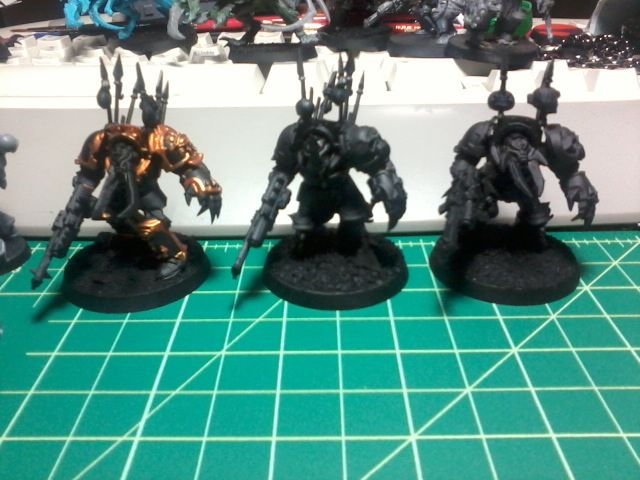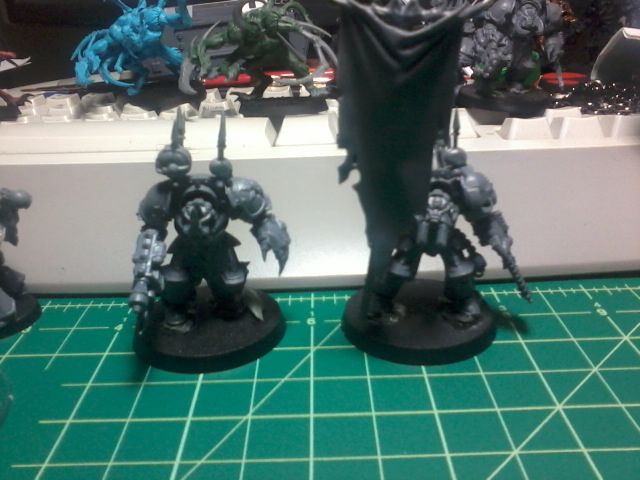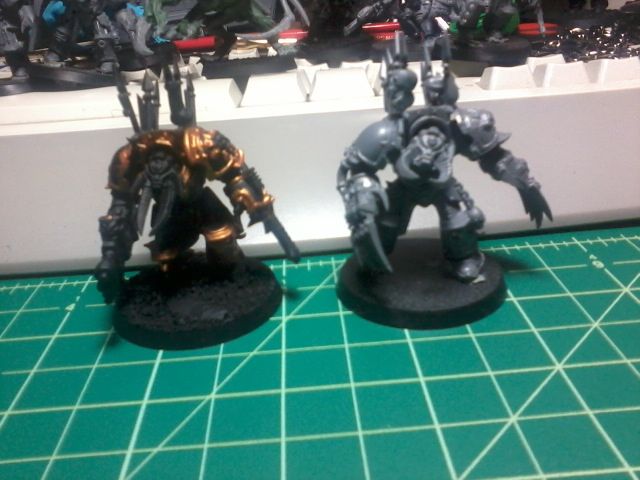 My Nurlgy Nurgle Plague Tower: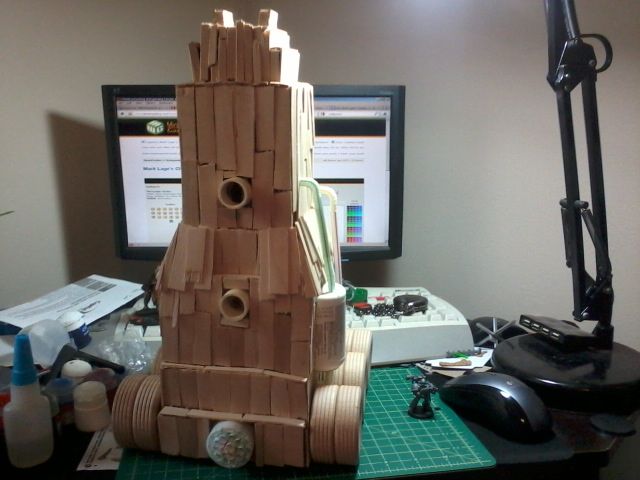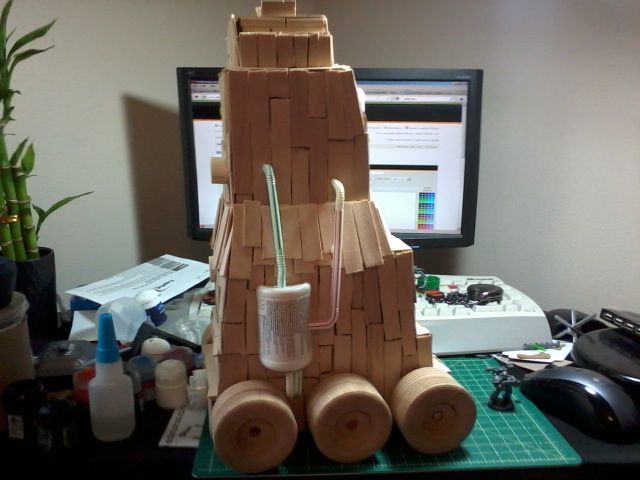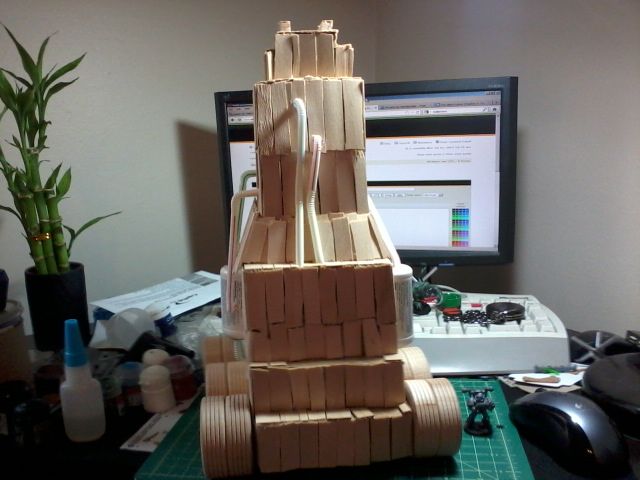 My renegade Stormlord (mostly finished):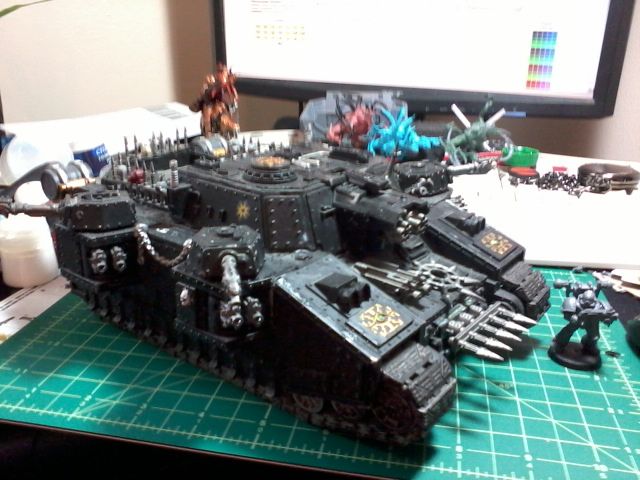 Some Chaos Marines (these I really need to stop procrastinating on):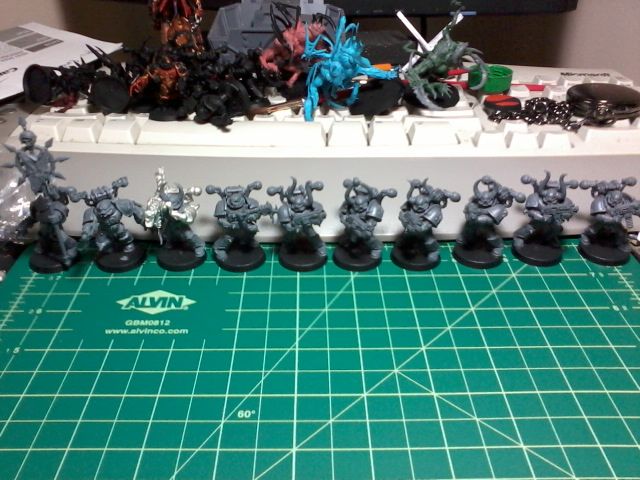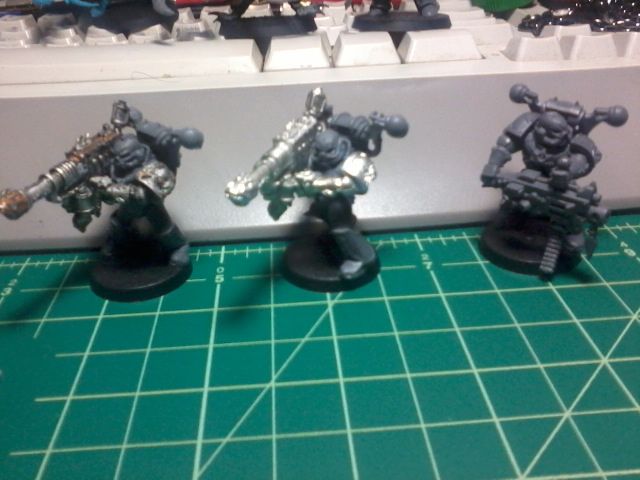 Some Chosen (also need tons of work):
Some Rhino tanks (these are actually finished
):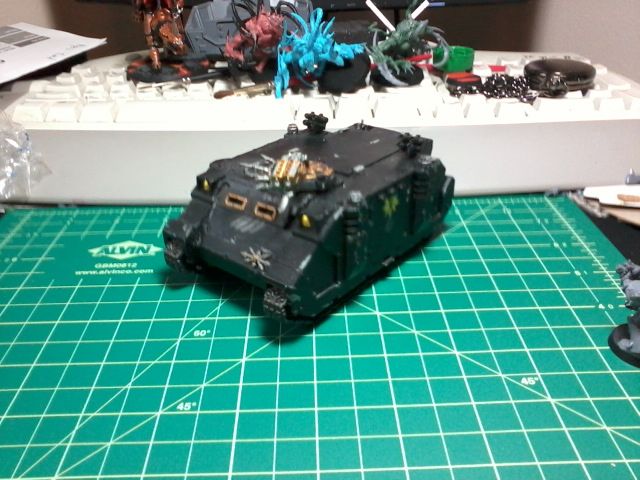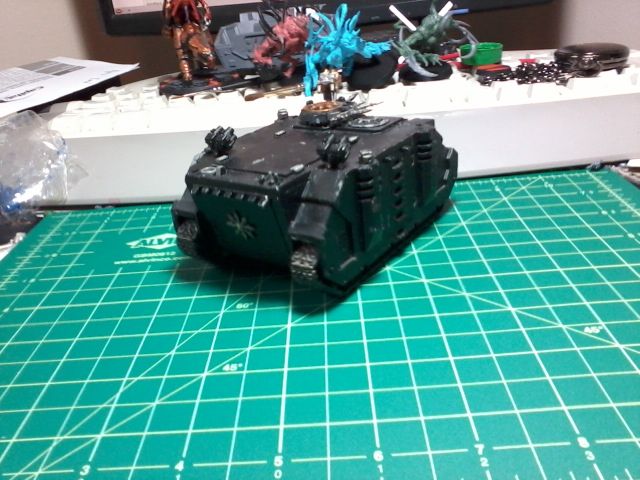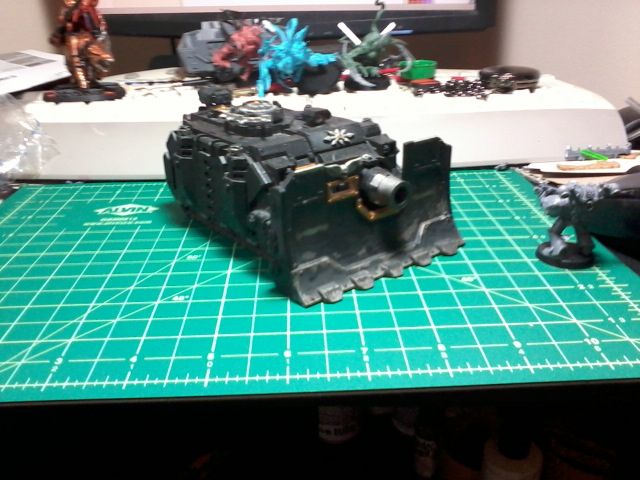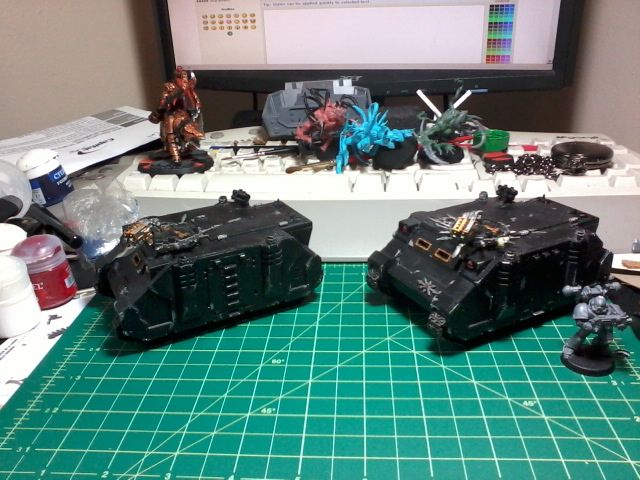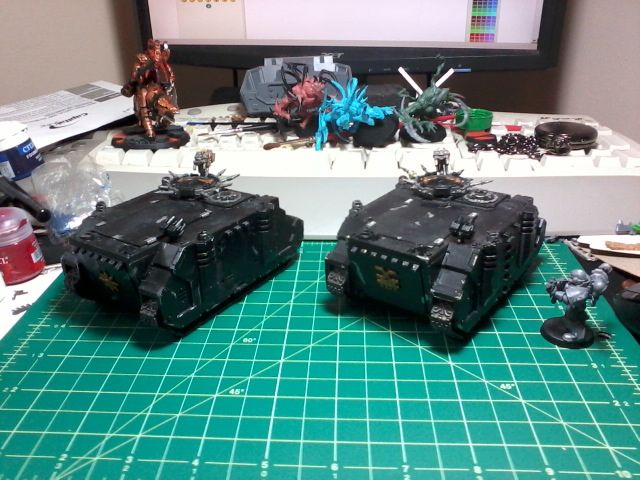 And one that isn't
:
A Skulltaker conversion I've been working on: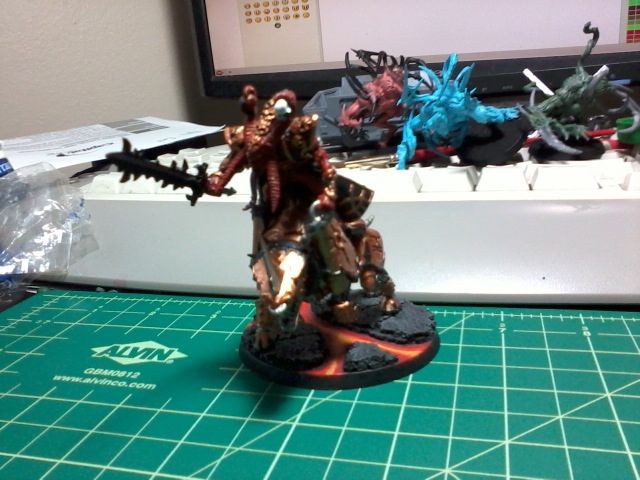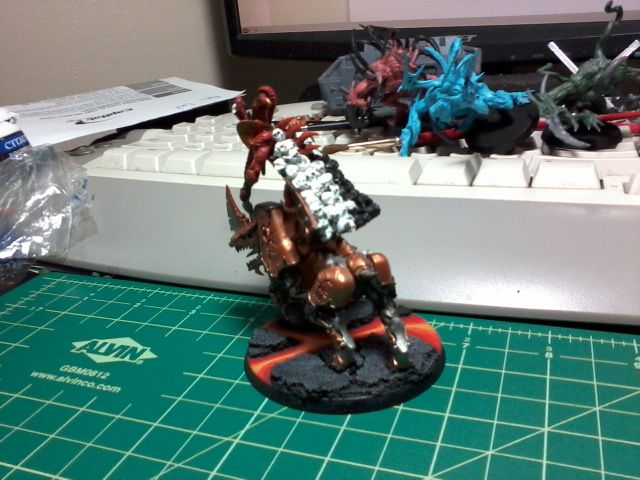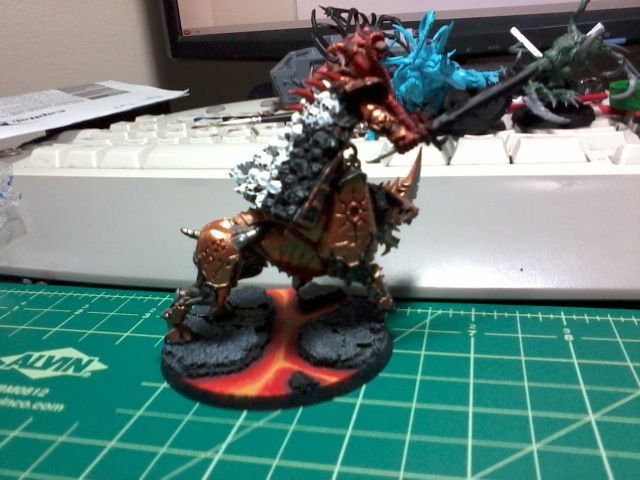 A trio of Demon Princes (also finished
):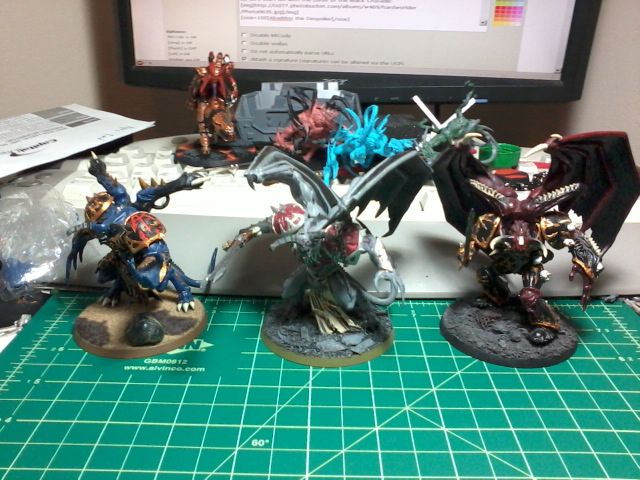 A Galrauch that I use as a Lord of Change: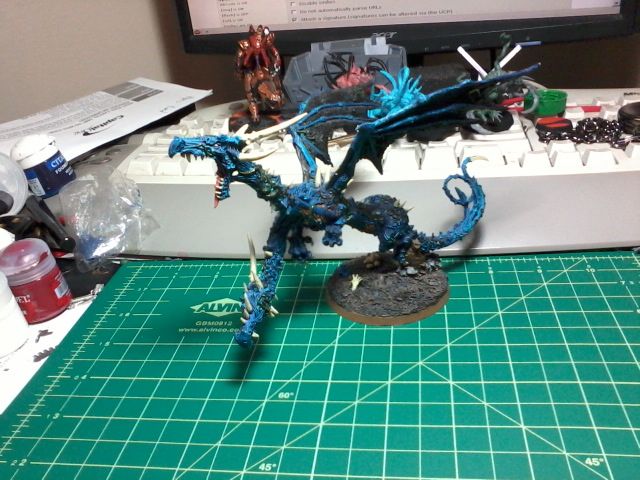 A Soul Grinder and his brother: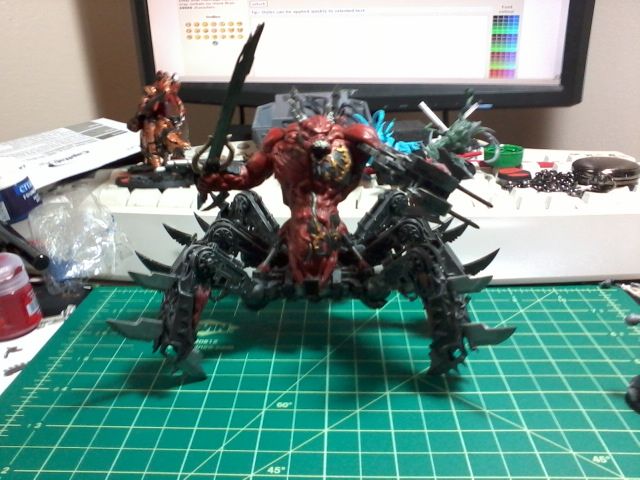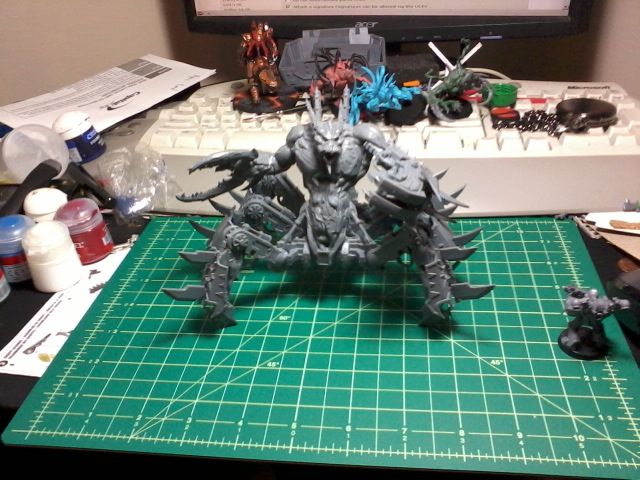 And some other random stuff: