Hello Everyone!
This is my first post on miniwargaming forums, even thou I watch every show from about a year or so. I wanted to have some motivation and prof. advice from You guys on my army and painting skills.
So to start off a brief list of what I have atm.
HQ
.
Swarmlord
2x Hive tyrants
Hive tyrant with wings
Heavy.
2x Carniflexes
Trygon(magnetized to be a prime/mawloc. Pics below)
Troops.
16x Hormagounts
3x Warriors
23x Thermagounts
3x Ripper Swarm bases(not glued together)
29x Geanstealers
And a pic. of my little swarm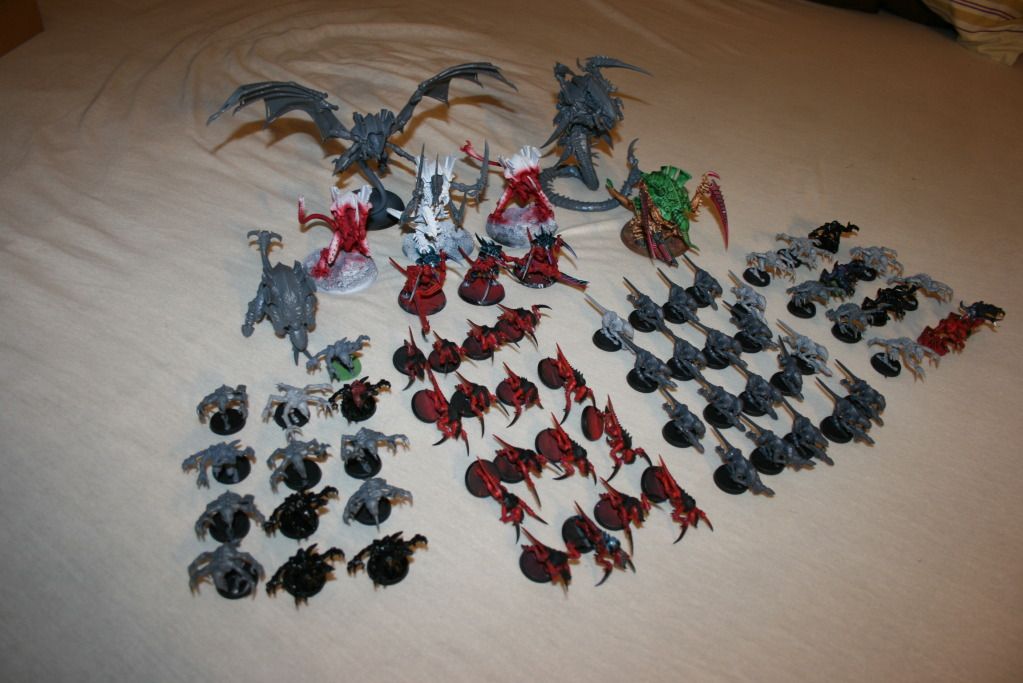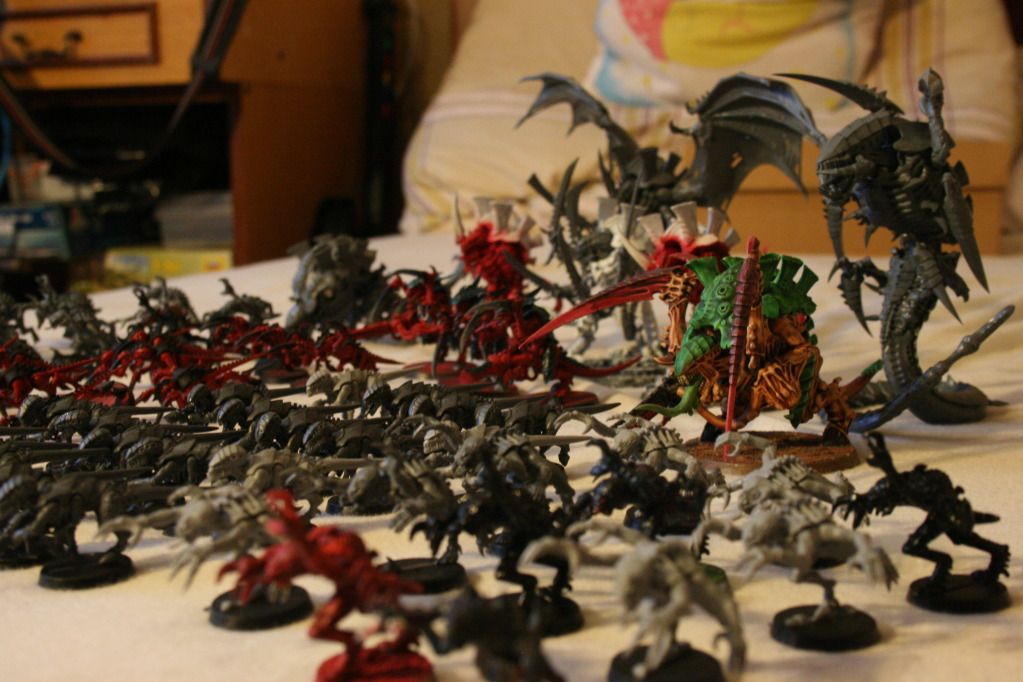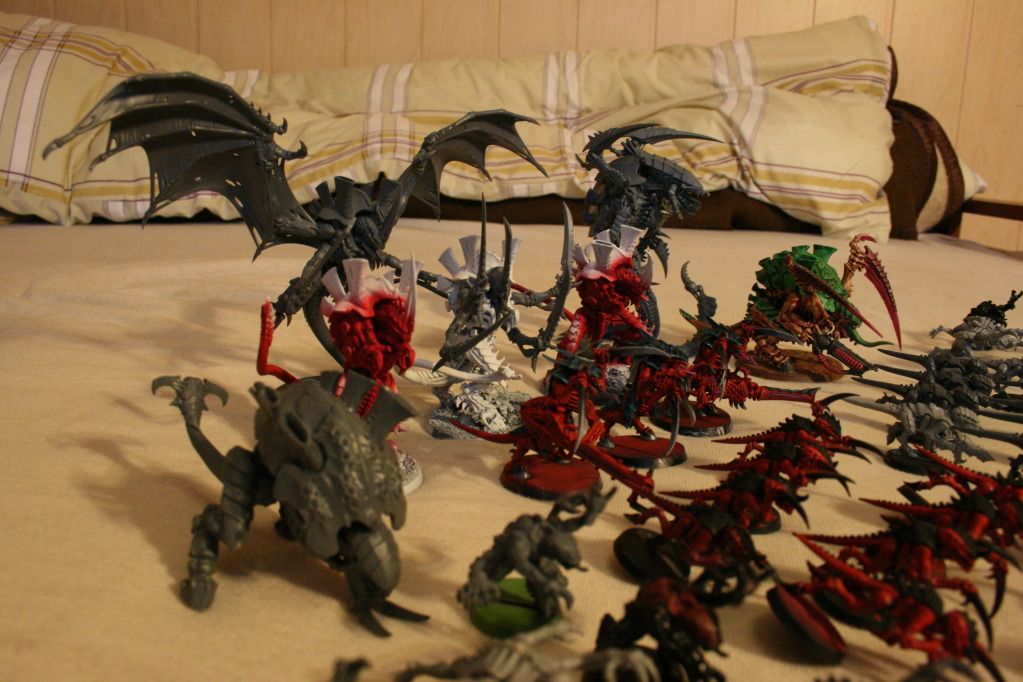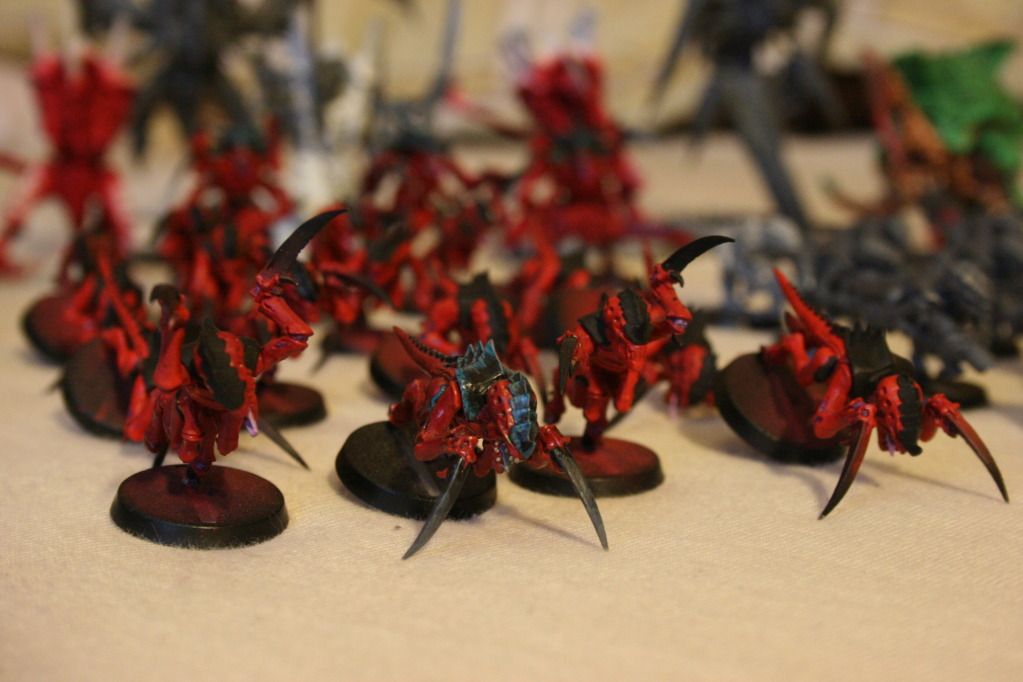 That's the whole bunch of them. But only the warriors are painted(finished them yesterday) but not based.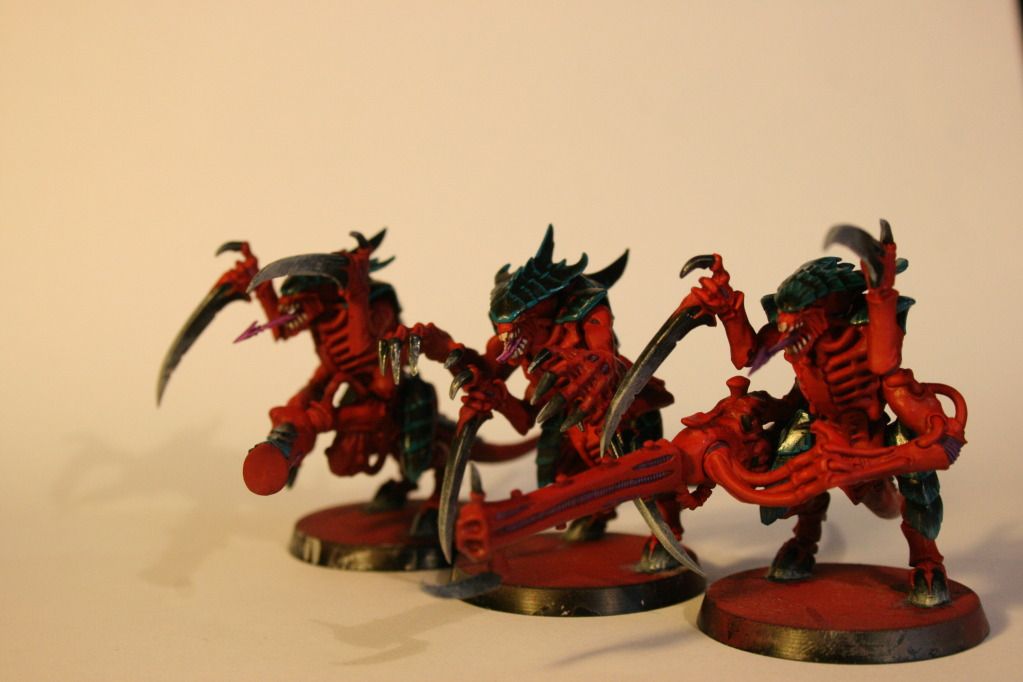 And the promised Trygon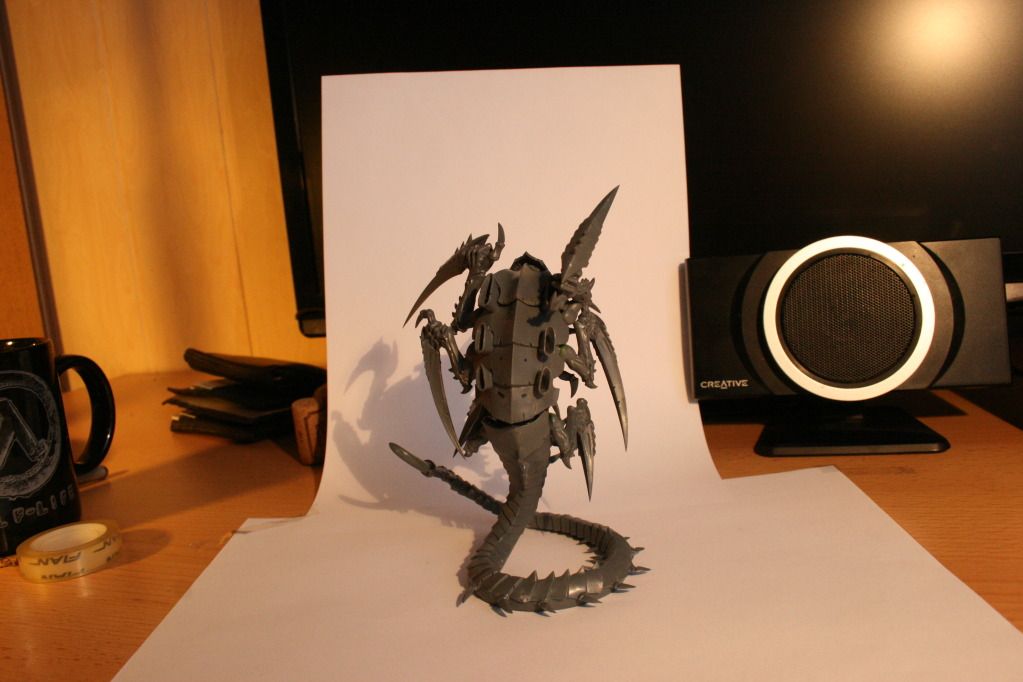 Now I'm going to work on some Hormagounts. There 70% painted just need the armour "scratching" and talons painted. Hope to do it in this week fully.
Hope You Liked them
Cheers Kazrah