Yup, yup, another army for Marsdreamer! I ended up purchasing a Tau army from a friend. For about 200 bucks I was able to get:
14 Crisis Suits
2 Broadsides
1 Commander Crisis Suit
1 Set of Farsight Bitz
2 Devilfish
2 Hammerheads, 1 NIB
24 Firewarriors, only about 18 are usable.
8 Pathfinders, only about 5 are usable.
16 Stealth Suits, 3 are new, 13 are the old metal ones.
I think thats about it besides a bunch of Gun Drones and Shield Drones.
All for 200 bucks.
I haven't really decided on a paint scheme yet, and I am really not used to this type of clean painting. I painted up one Fire Warrior to a sept color similar to Bork'An, however it has some differences.
2 things, I believe I'll need to get a better white primer, and probly not use a Badab Black wash (or any wash) for that matter. The Fire Warrior came out a little too dirty and I think too "blended" together, so any tips or advice would be greatly appreciated in making this look better.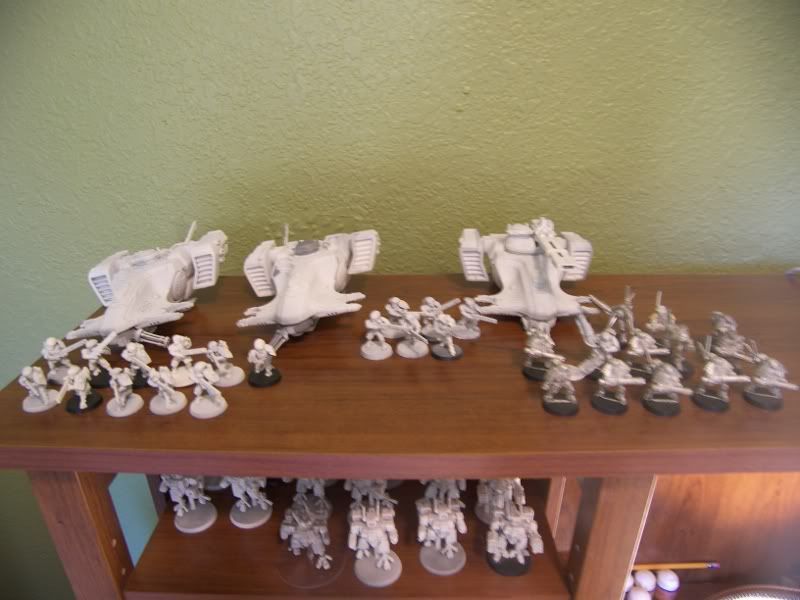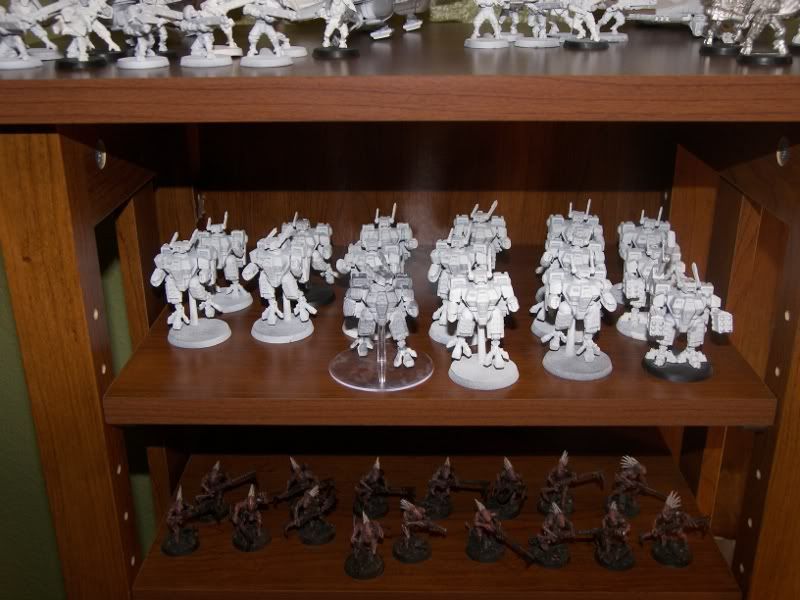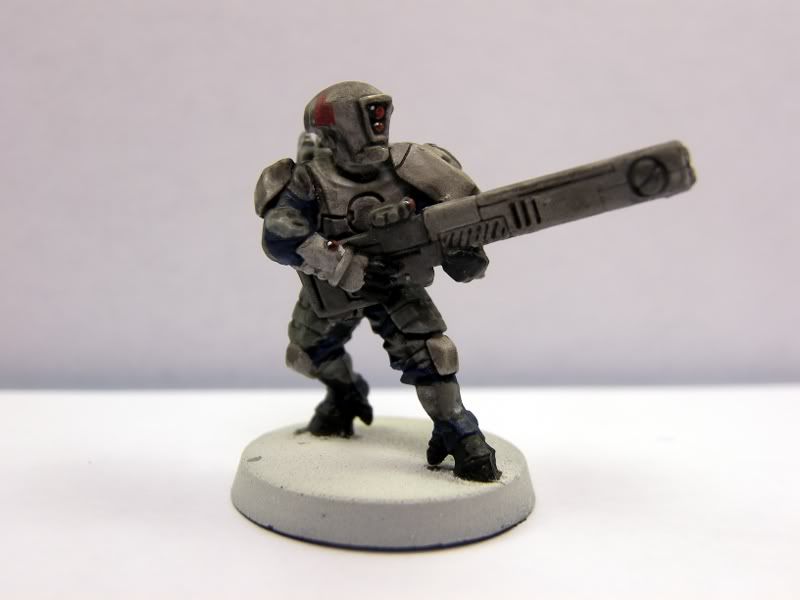 The undercloth was painted to represent snow/urban camo.