Well there you have it... I basically have 6000+ points of Eldar and I have them all in various stages of painting and even assembly. This discourages me greatly, to the point where I just want to sell off as much as I can and start fresh. That being said, there may be a few of my older models available soon... who know.
Well, today, just as an example of using washes, I painted up a Guardian in a matter of a few minutes. It was actually incredibly fast and I think I like the Colour Scheme. There are a few things I would like to get input on, but being as this scheme is for the rank and file of the army, I enjoy how fast it is to accomplish.
Please let me know what you think. Suggestions are more than welcome. You can either post a message on this topic, or PM me, or even send me some mail through the postage system, but please include 1 dollar for administration fees.
Well, without Further ado: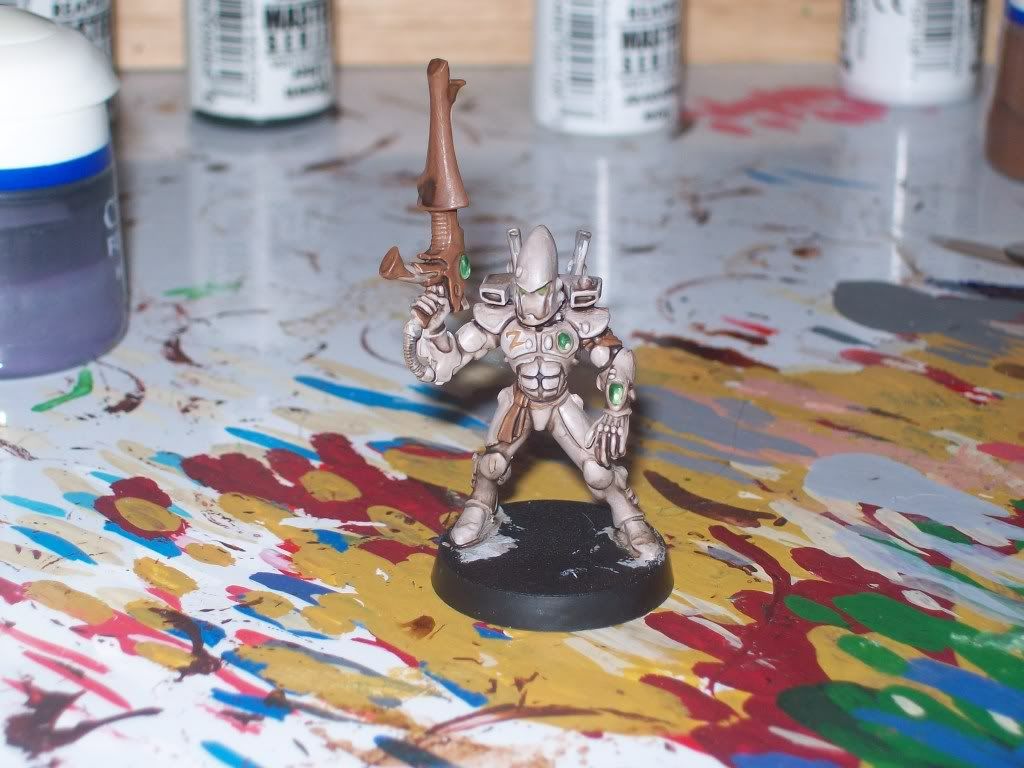 Please let me know what you think, as this will be the colour scheme for just about everything but the Aspect Warriors, who will have most of their own colours... and better paint jobs of course... but hopefully in a very similar style. I am thinking about mixing their colours in with the stone colour as a base to get a subdued version of the aspects.