Well, as some of you may know, I have a couple armies going on at the moment. Chaos Daemons of Nurgle being one and Lizardmen being another. I am putting a lot of time into both and my Nurgle Chaos Daemons are about 90% completed and will be completed sometime in the future, but I got some Khorne inspiration and so I'm shifting a little over to that direction. I only have 10 Bloodletters, 4 Bloodcrushers, and Skulltaker, but on my purchase list is; Another 10 Bloodletters, A Bloodthirster, and some Flesh Hounds to round off the Khorne side of my Chaos Daemons.
Since I focused mainly on Nurgle, I have little to no Khorne painted besides 3 Bloodcrushers (Which I am repainting), Skulltaker (also repainting), and a single Bloodletter (already repainted
) Anyway, most of these are test schemes so let me know what you guys think. I'm going to post old pics of work done in the past and newer pics to show what I've done differently, and hopefully, how I've improved.
First off, my old Bloodletter:
And to this, my current idea for my Bloodletters. I will be highlighting with more yellow to achieve the fiery affect.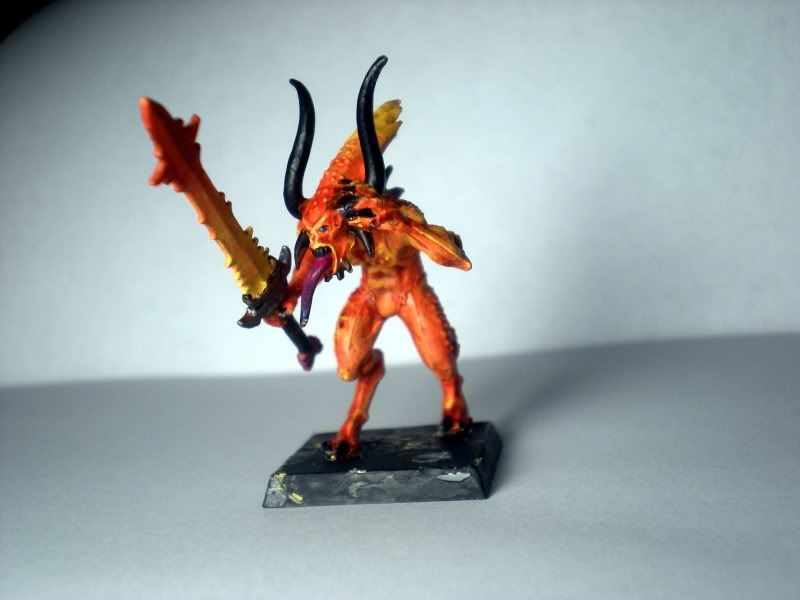 Followed by my old Bloodcrusher scheme: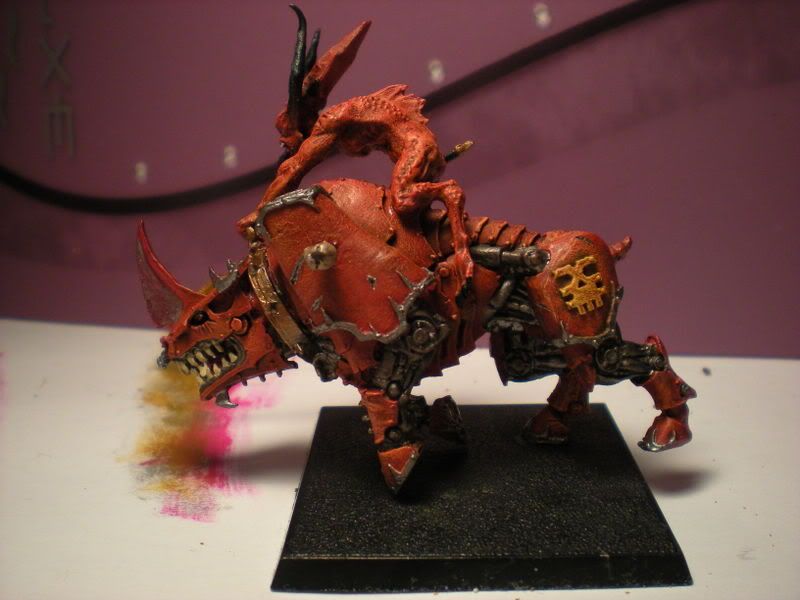 And this is my new Bloodcrusher scheme. I tried valiantly with the shading/blending, but I don't think I got it quite right. Regardless He is still VERY much a WIP, the only thing done on him so far is most of the red to black blending.
And Skulltaker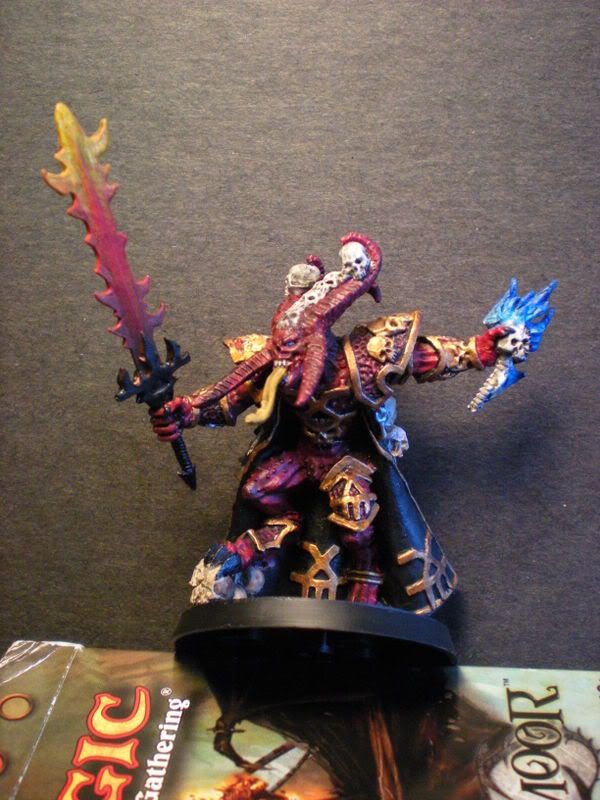 Right now he is chipped and damaged somewhere in a box, so I am probly going to strip him and start from scratch. I think with my current painting skills I can make him look much better.
Anyway, thats all I got so far, so lemme know how I'm doing. I'll try to keep this updated, but I have 2 other WIP threads going at the moment, so please understand!
--Mars out.
Edit: I realize I have multiple WIP threads, each being a little too specific, IE, one for Nurgle, and this one for Khorne, so instead of doing that, I'm just gonna lump them all into one, if anyone is curious you can look up my Nurgle WIP thread, but from now on, all my Chaos Daemons will just be thrown in here.