This is a ruined Warhammer 40k city, consisting of 16, 1 foot by 1 foot tiles. It can be arranged 4x4, 3x5, bigger, smaller however you feel like playing. I made everything from scratch except the tank traps, barrels, and sand bags. It took a very a long time to complete and I please tell me waht you think. P.S. If you have any ideas for a name for my space marine chapter please fell free to comment.
A 3x5 arrangement.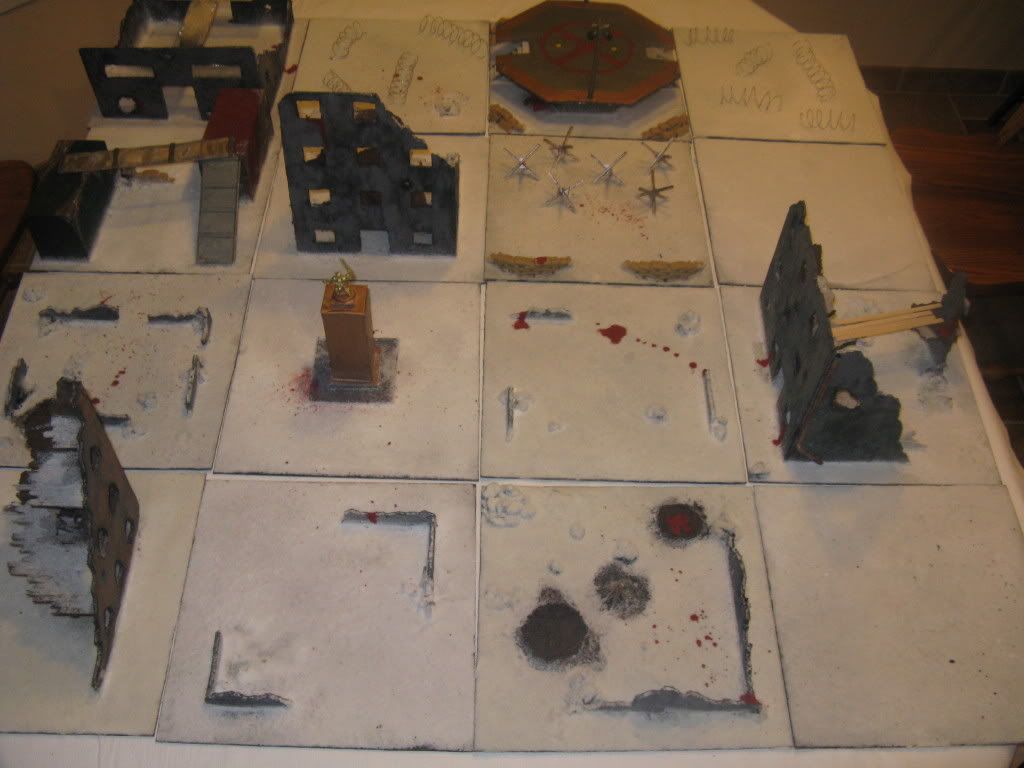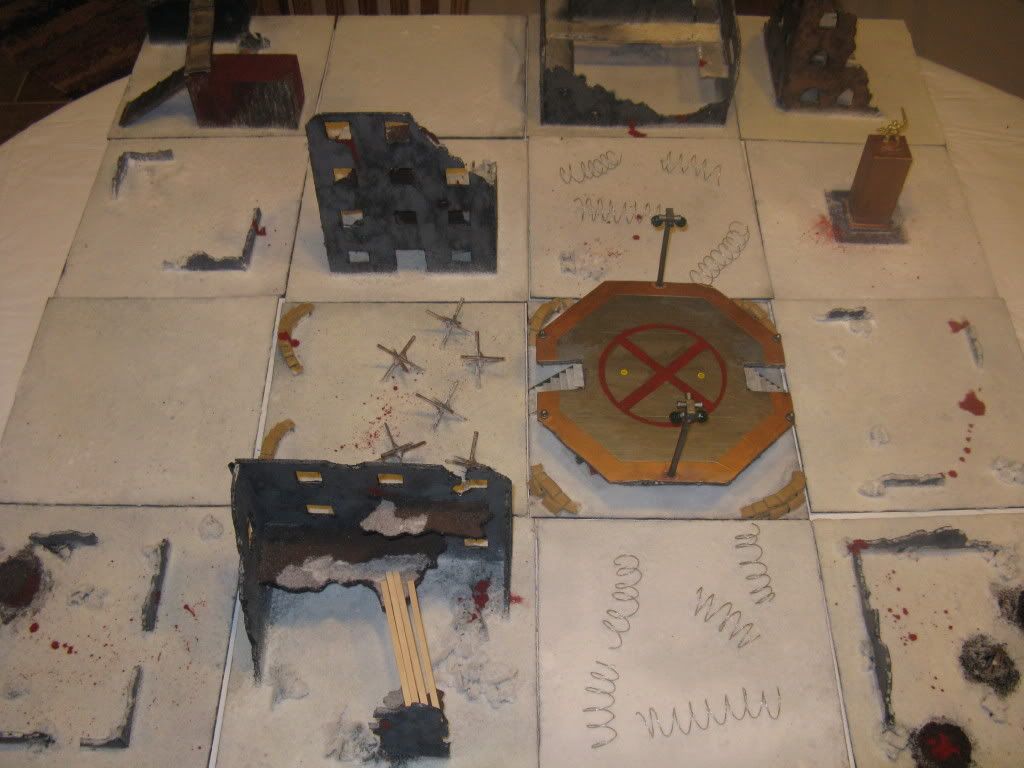 A couple of 4x4 arrangements.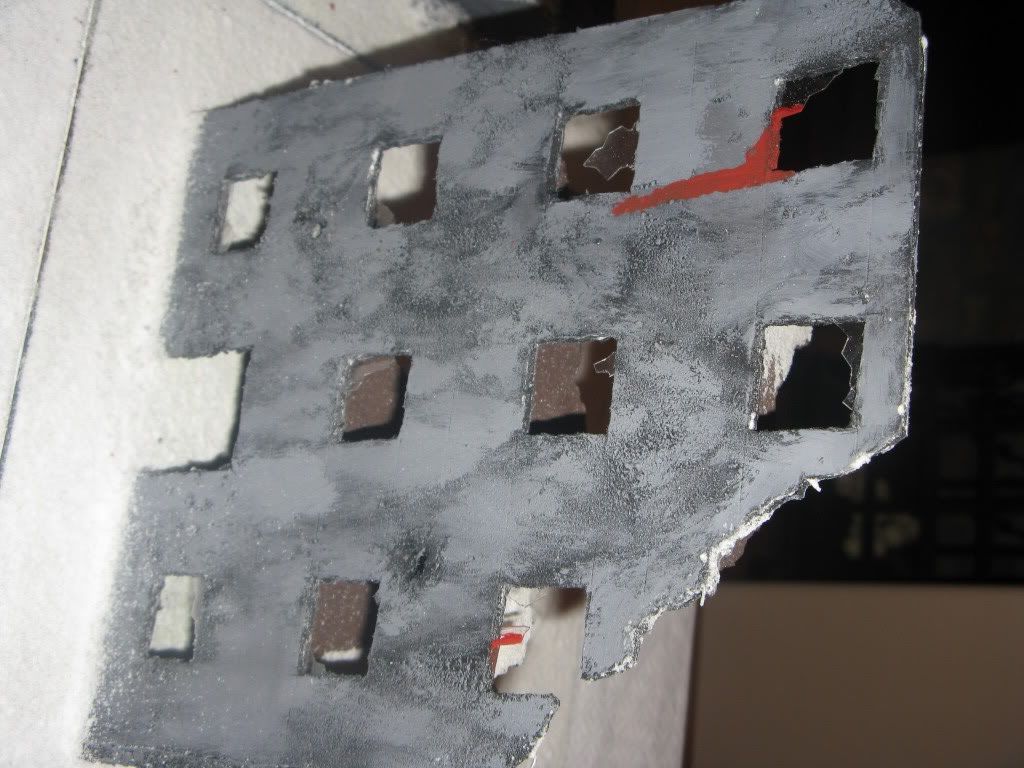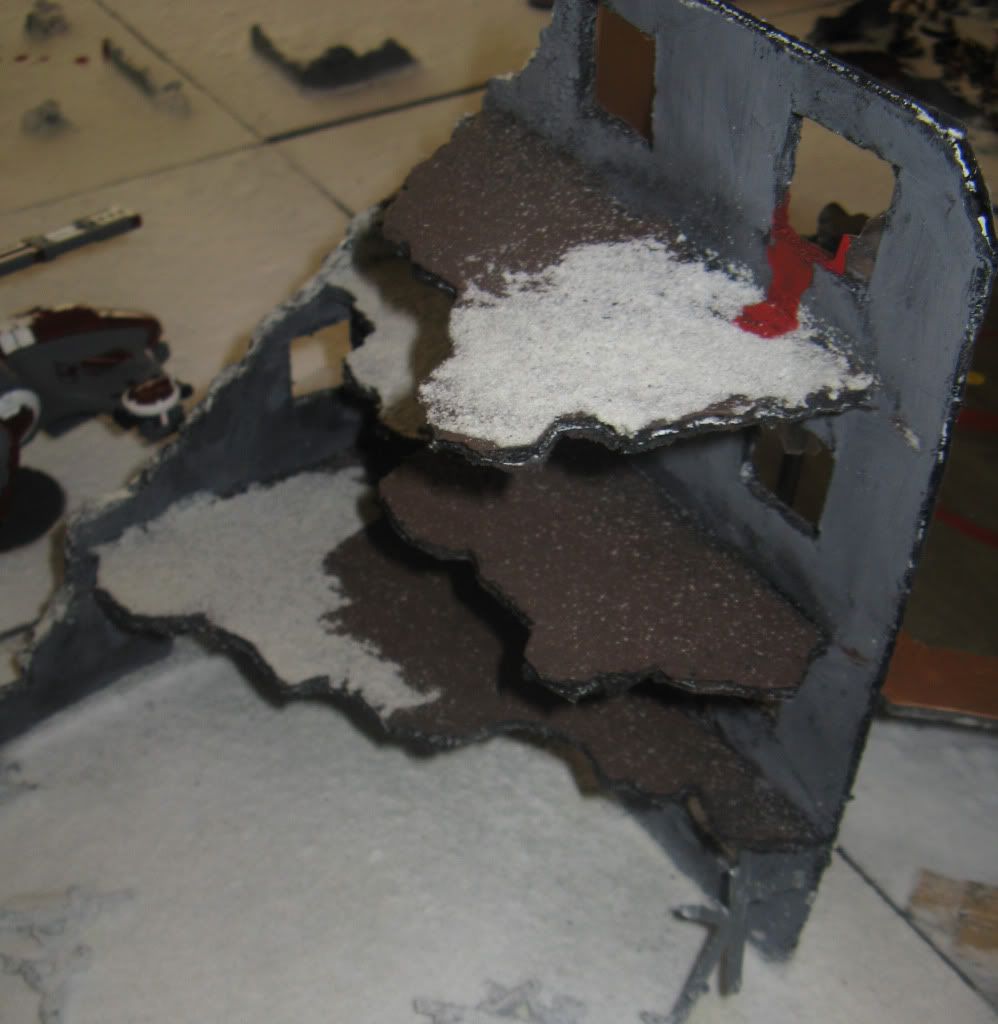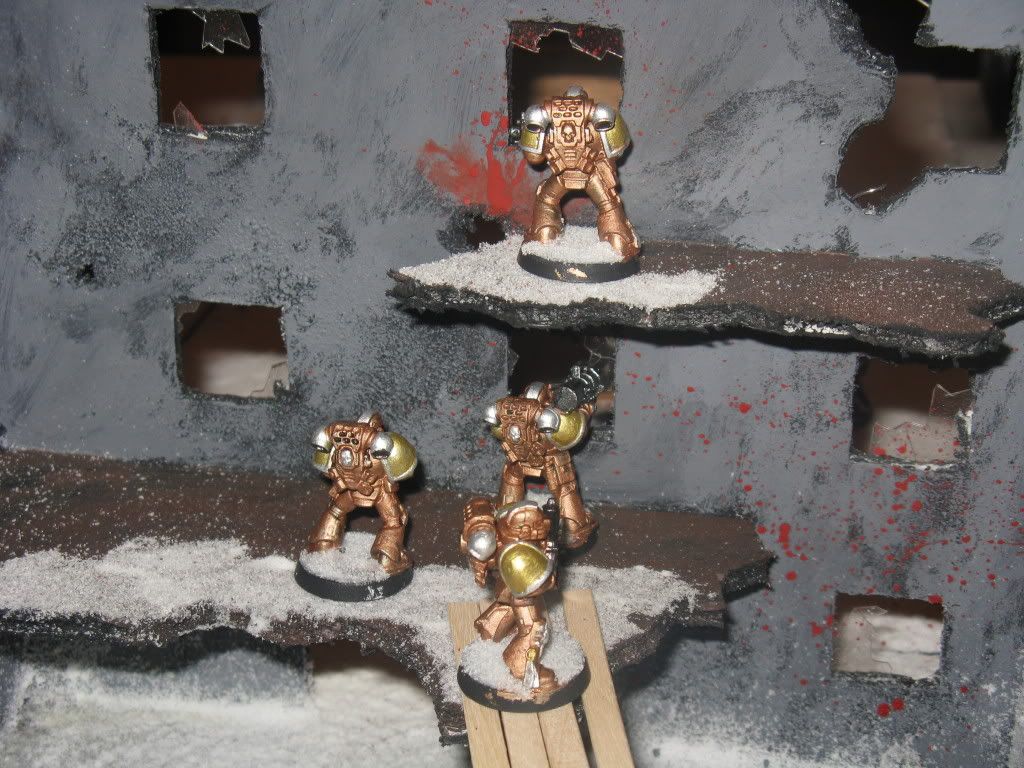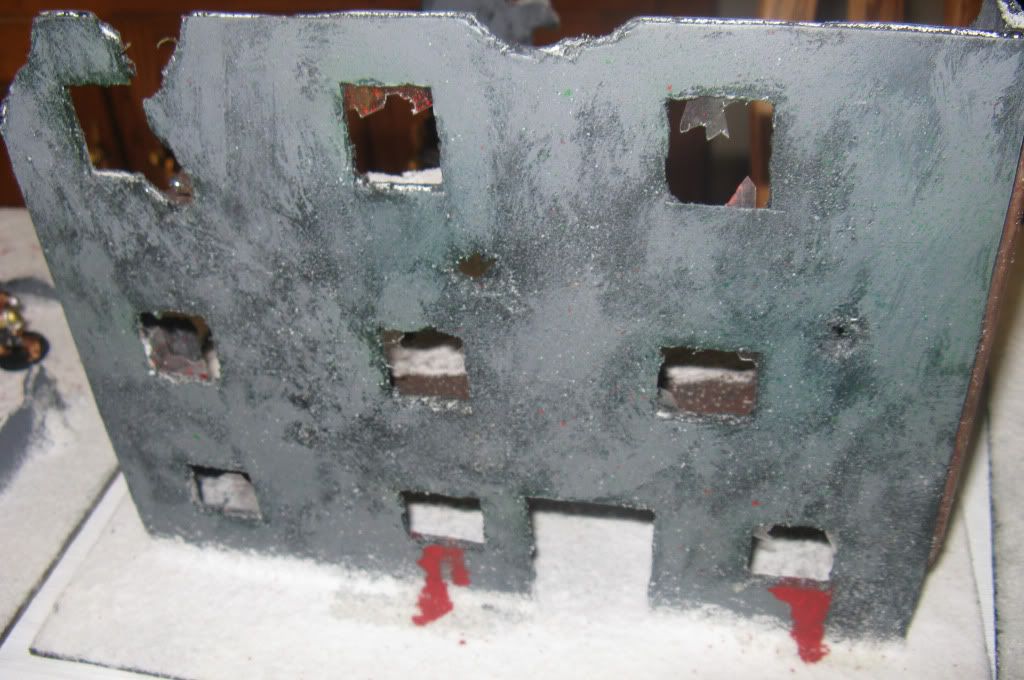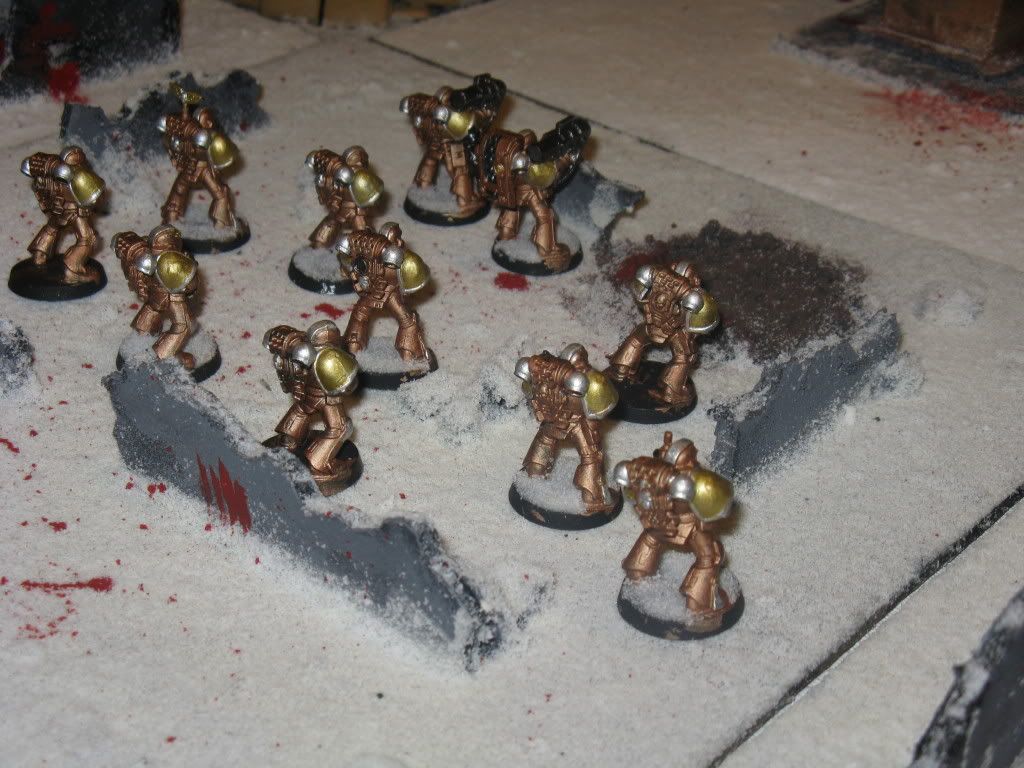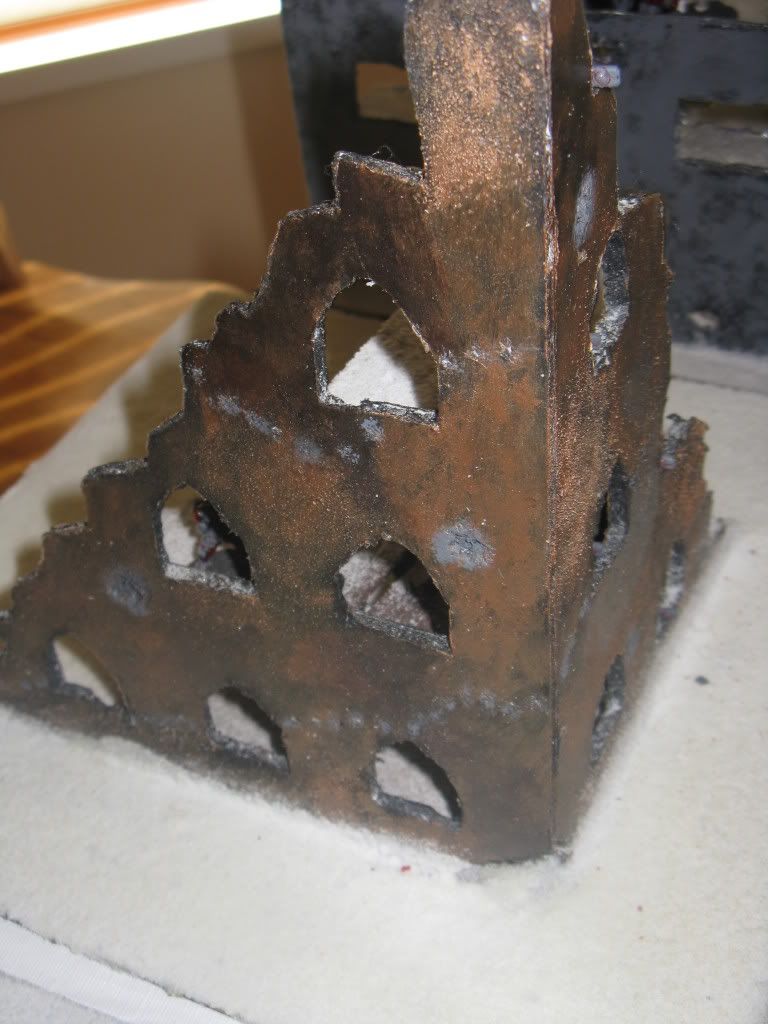 Some ruined and battleworn buildings.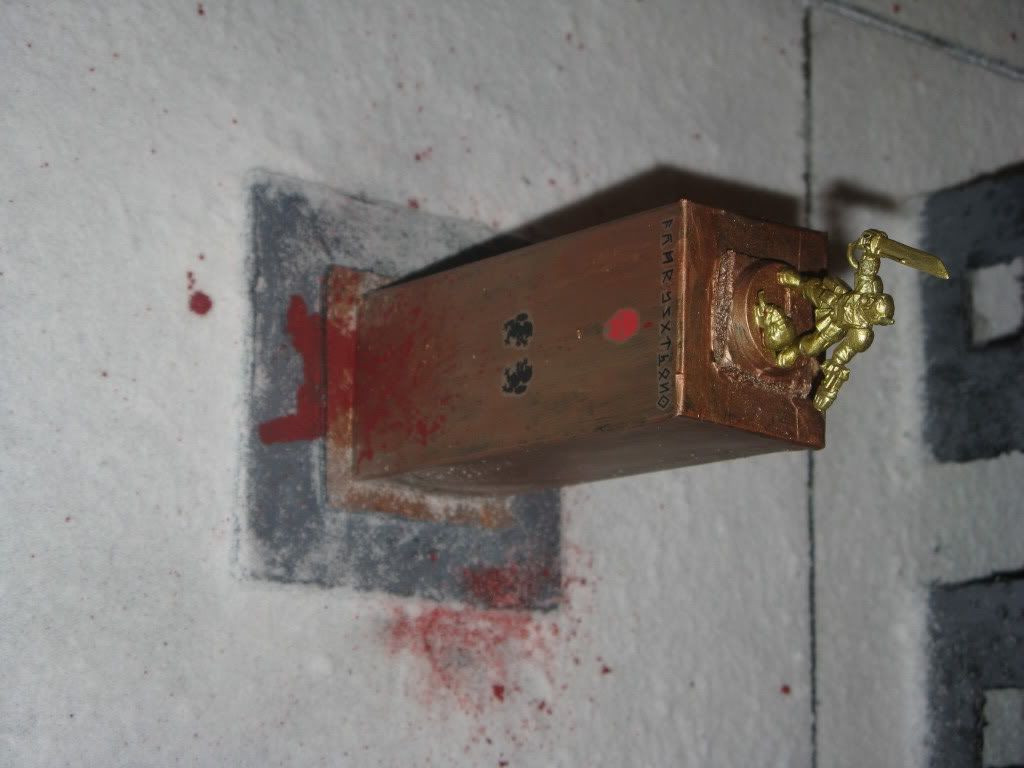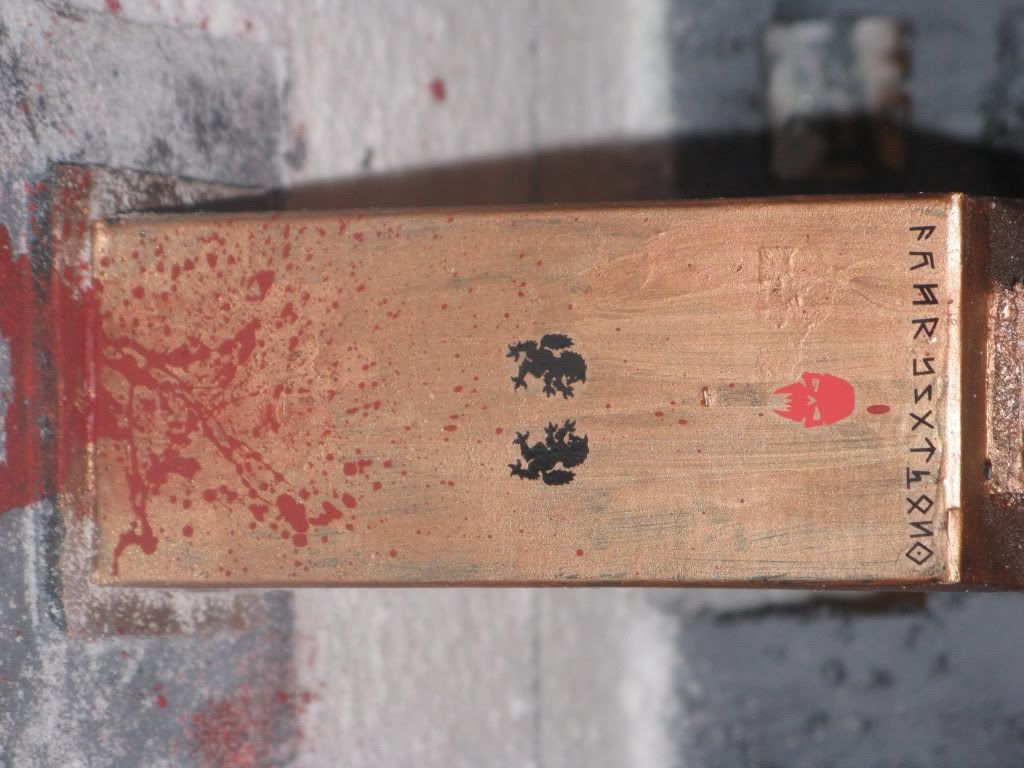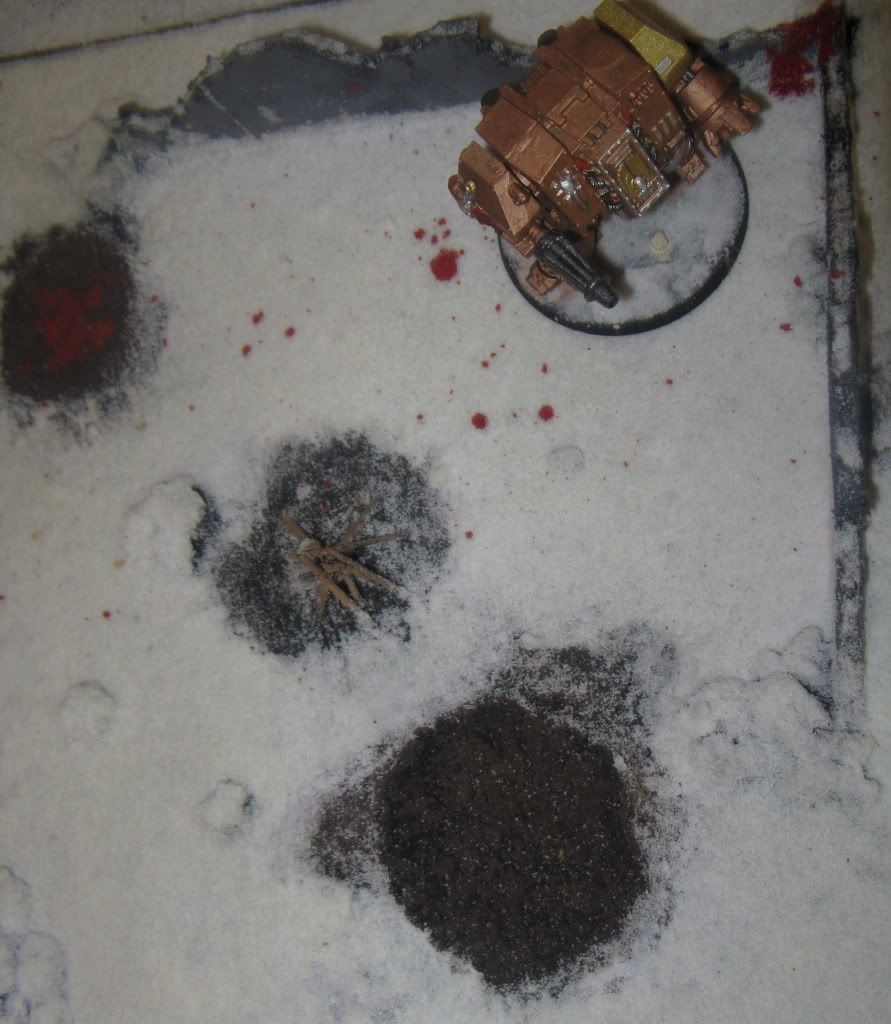 A war memorial.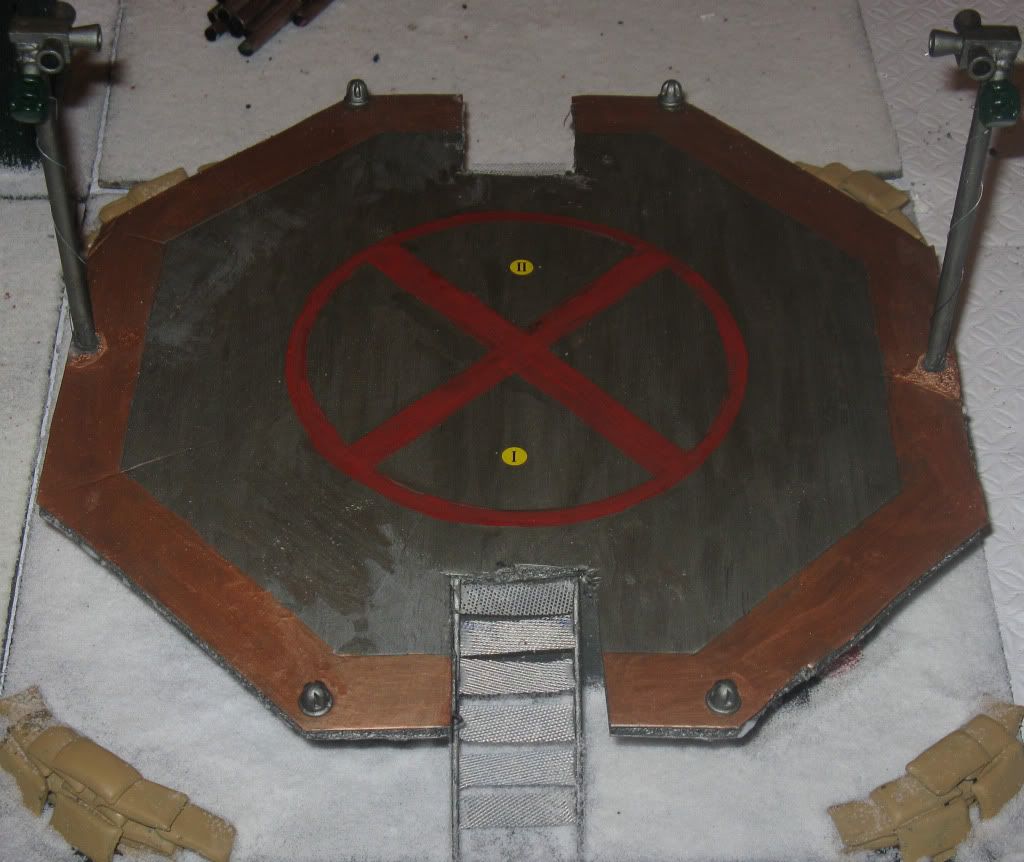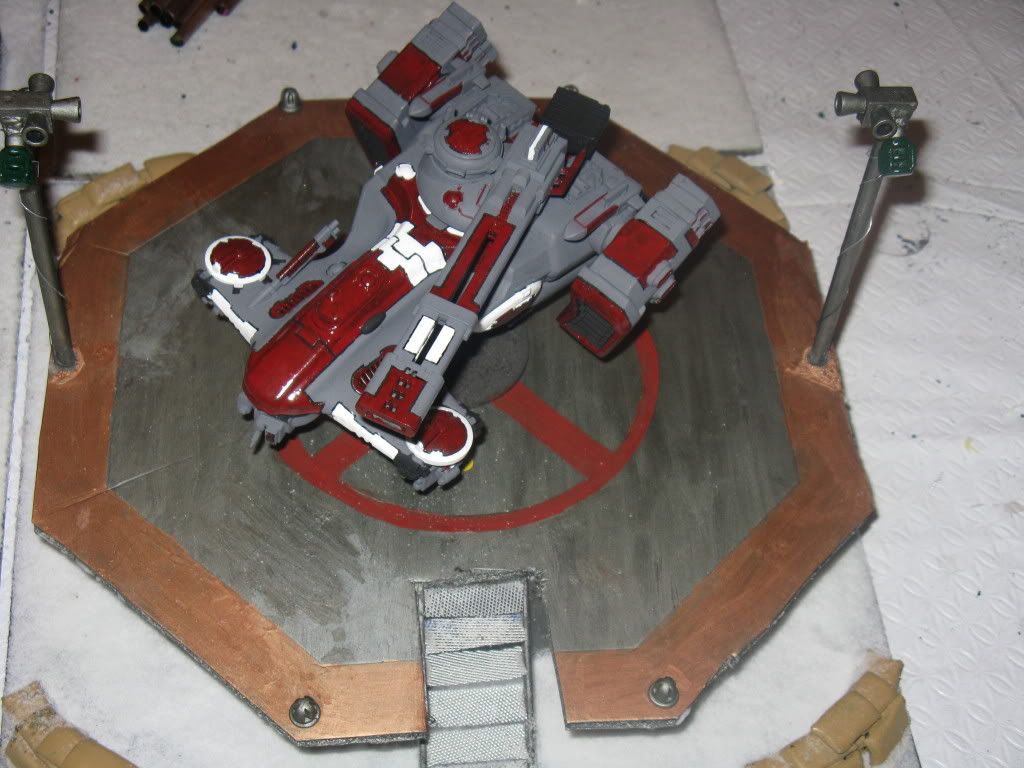 A Space Marine landing pad.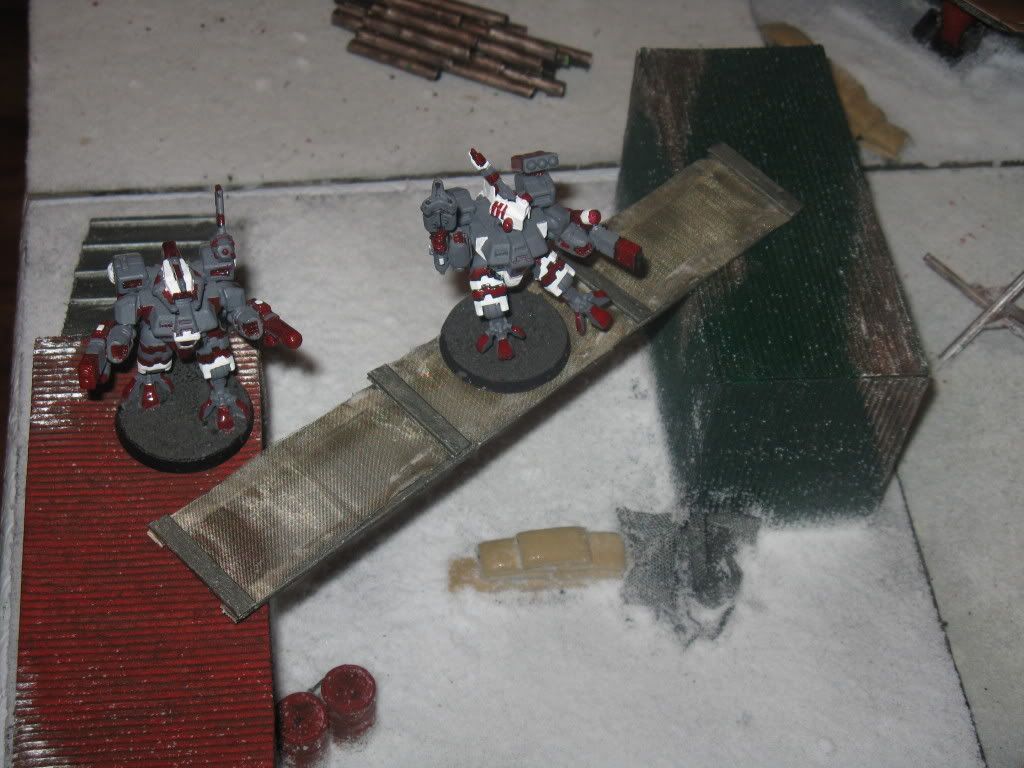 Rusted shipping crates.
Tank traps and sand bags.
This was my first post on MiniWargaming.com so I hope it works, and that's all.