So, I know better than to try doing a weekly paint like I did previously now that I have come back due to having full time school alongside my part time jobs. So a work in progress is a lot safer bet. So anywho, hi guys. I do all sorts of minis so expect a little bit of everything here.

First off some new additions to my Dark Angels that I have not touched in a longtime due to some sad reasons.



And then a Sorceror from the New 1k Sons kit which i picked up wanting to see how good the new cult kits would be. I didnt like it as much as the raptor kit but its pretty cool.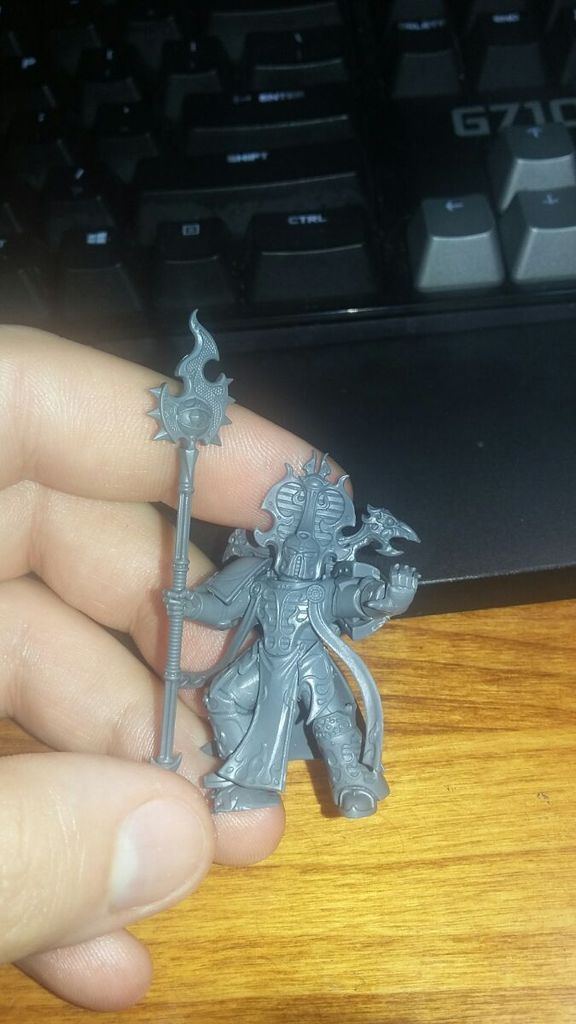 I will see tomorrow about maybe getting some pictures of my Stormcast Eternals or some painted models to put up here. Unfortunately I like building and playing alongside lore more than I enjoy painting so I am sorry for meh painting in advance.