Hi Everyone!
I have finally settled down for a bit and I finally got my painting groove back, and decided now that I am moving to a place with a Local GW, that its time to bring my painting skills back up to par.
I started painting about 4 years ago, and when I first started, I sucked. badly. lol. Learning from quite a few people on Youtube and through Google, today I am proud to say that I have successfully won 2 Best Painted Awards(both 40k(Orks and Tyranids)) and I have put it off way too long not to show my work here.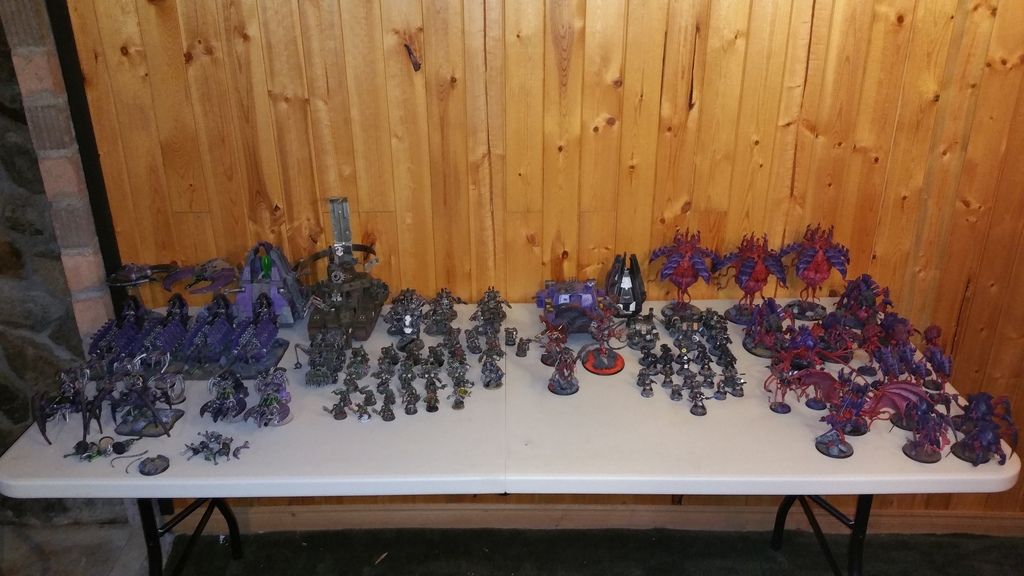 My background of painting has been mainly 40K, however, I am starting to look at Age of Sigmar more, and I have painted up some of the Stormcast Eternals from the AOS box. I also purchased 2 models that I plan actually making my army around.
So far I am going to work on the Stardrake first, and I hope to post some pictures of the progress along the way!