So the wife wanted to start making terrain with me so I figured that we would slap together something quick and easy to give her a bit of confidence. I think this whole build took about an hour and a half using mad hair dryer skills.
I didnt take pics of the first few steps. The whole thing was cut out of 1/2" pink insulation foam and hot glued to a piece of 1/8" MDF. This was the longest part of the build. As I carved away at the foam she grabbed another piece and sort of followed along.
Here is the build with the carving done and the base coats of paint. This was a quick airbrushing of flat black and dry brushing dark gray, light gray, and white.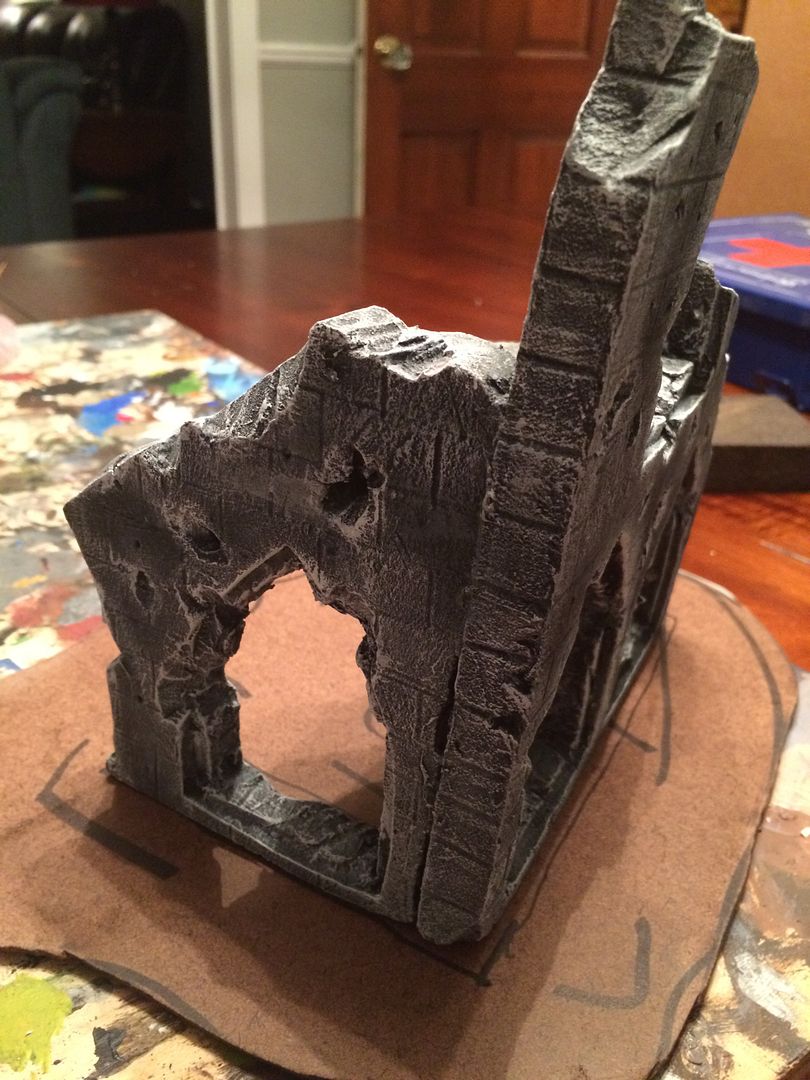 Dudes for reference!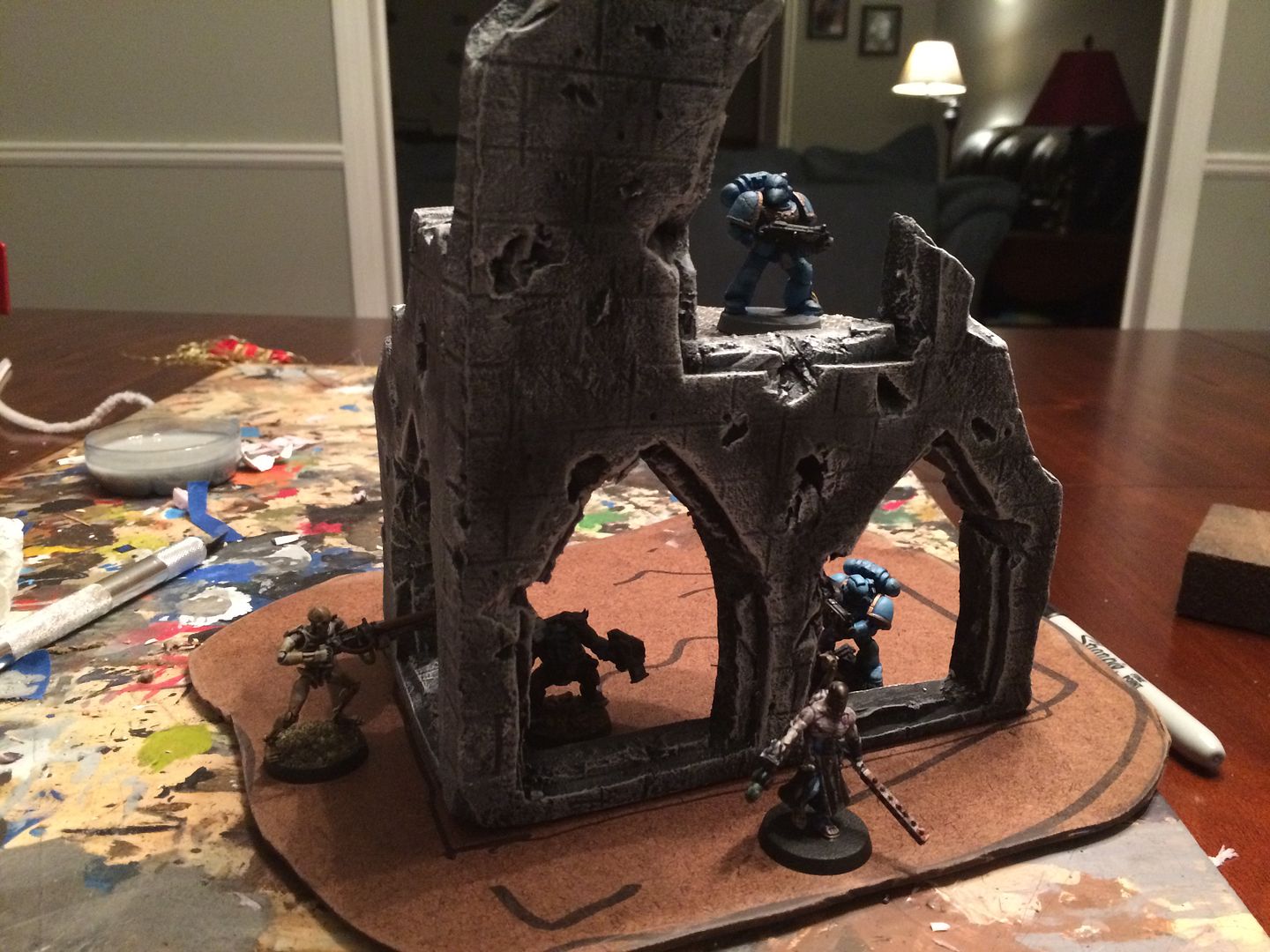 I decided that I would put something blue in it for this months build. I grabbed some cork out of my terrain bits box and bam, tile flooring!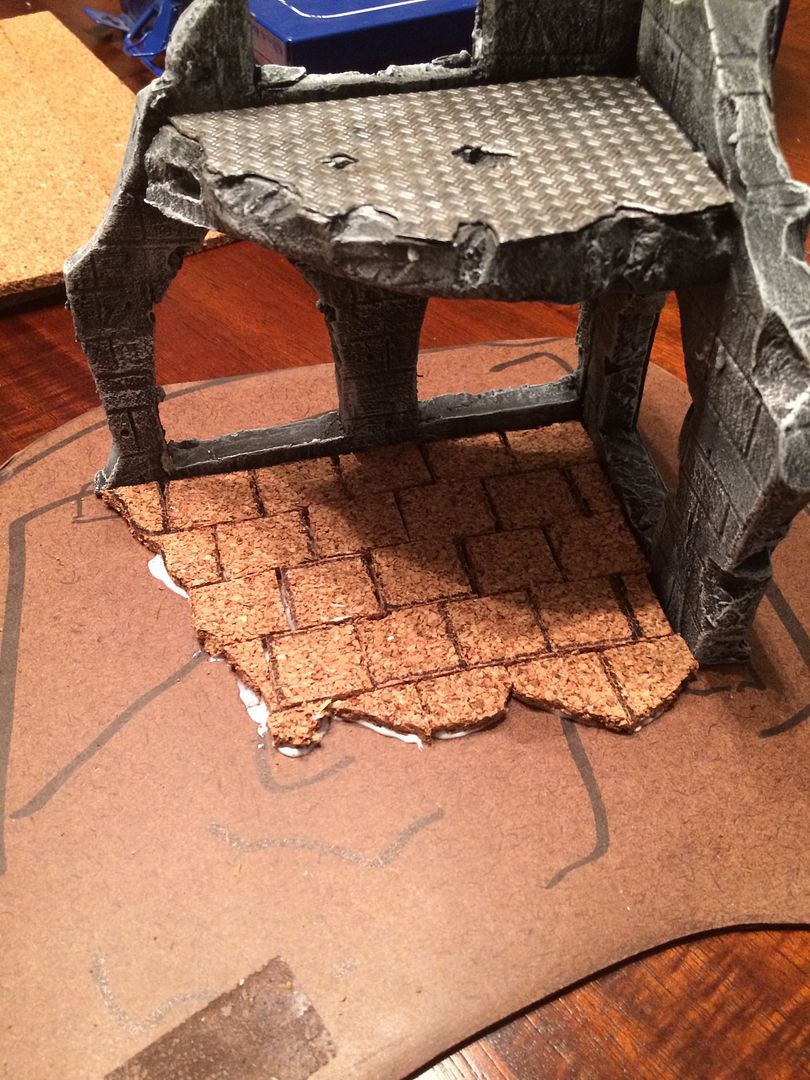 Laying down the coarse and fine sand for ground texture.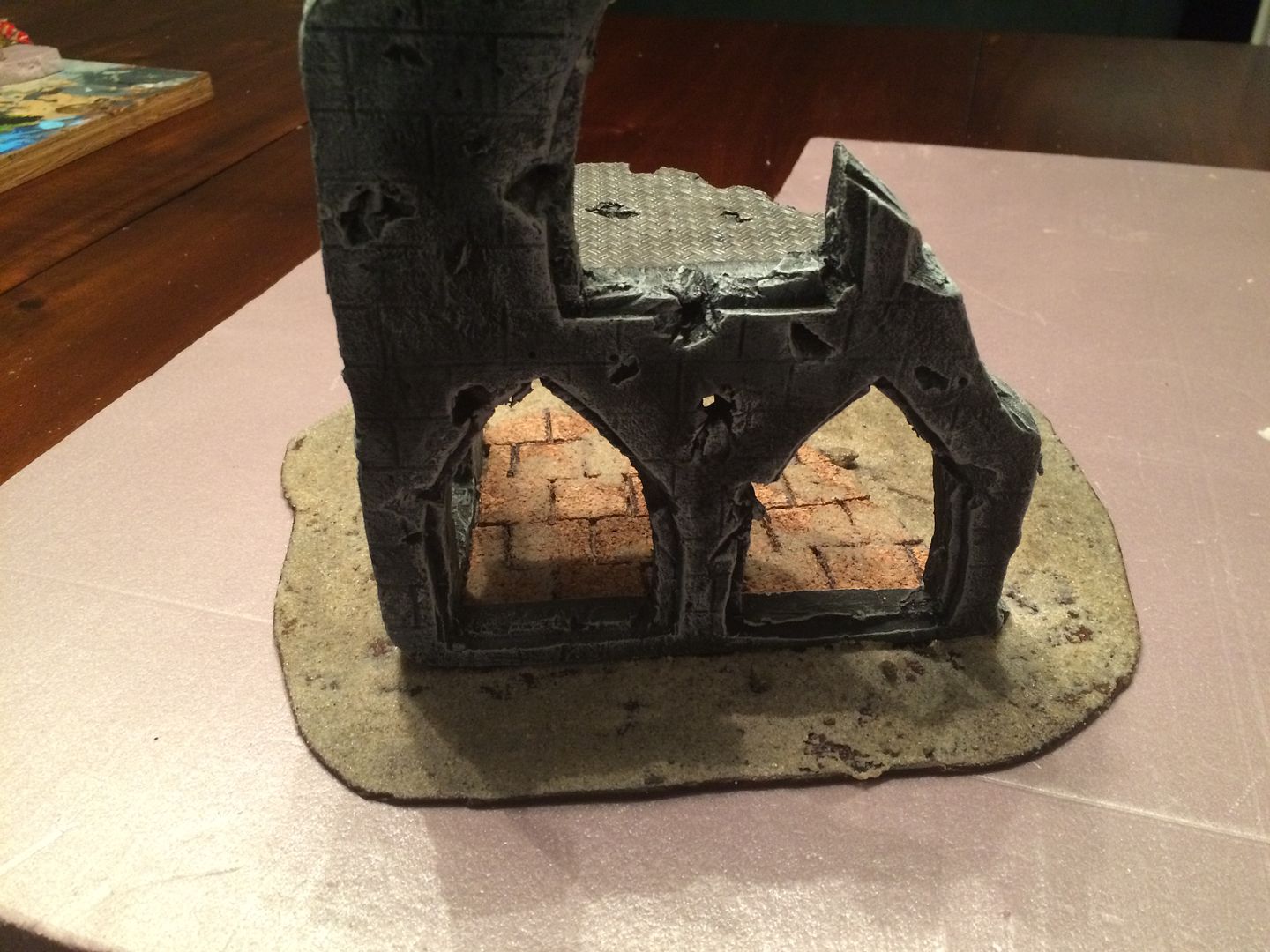 Here is the build with the base coats finished on the tile, dry brushed brown black on the ground, and homemade flock.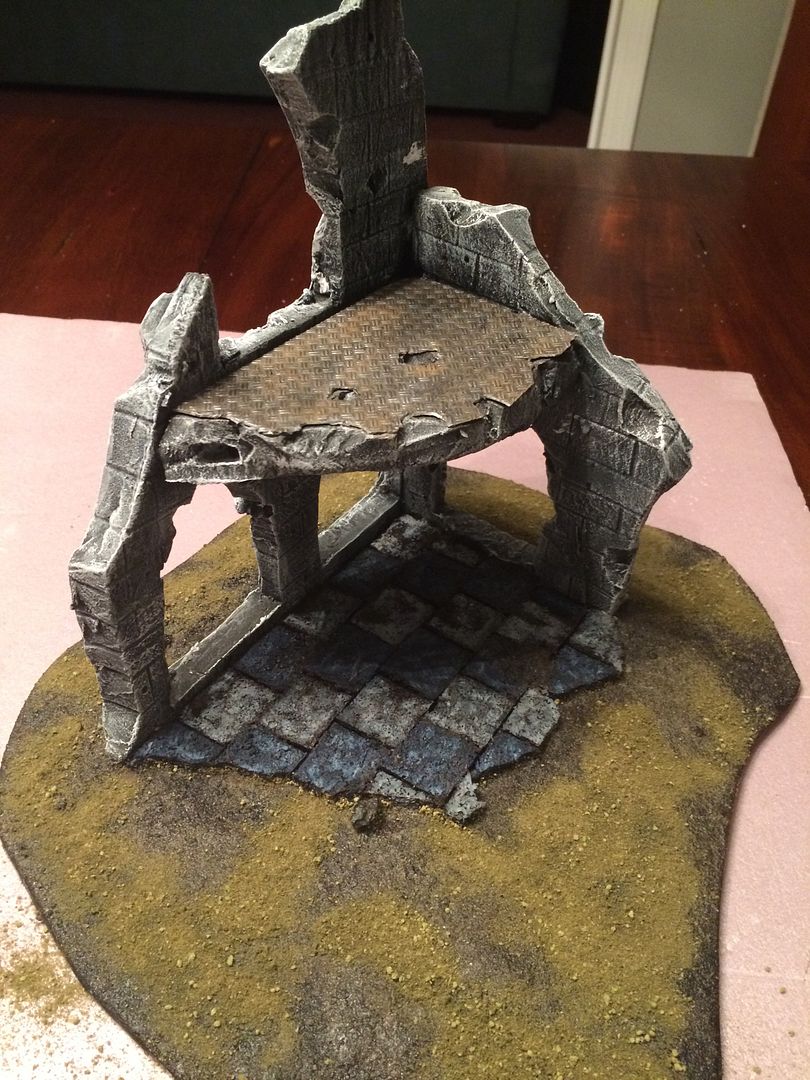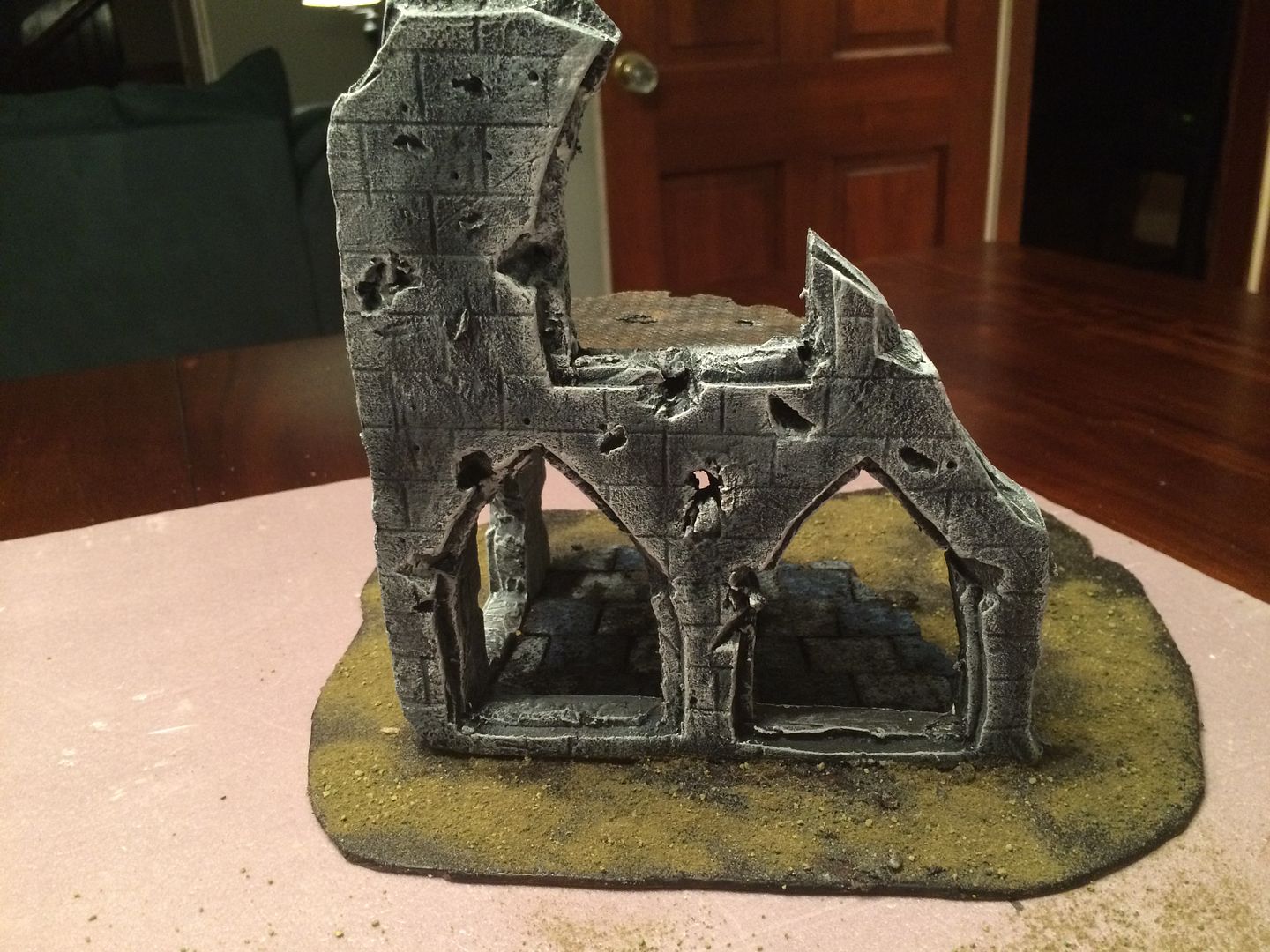 And viola, the completed piece! This build was so much fun since the wife joined in. Now she is all sorts of excited about building terrain with me.