Here I go again
It's the last week of the build and as my tradition goes I join the GB. That's my 10th GB and as I have noticed - unless I post a thread I always find an excuse not to finish a project... couple of those still laying around.
This terrain piece is an idea borrowed from the game Jagged Alliance:Back in Action and it adds up to my factory terrain - some of the same paints and techniques are going to be used to finish this one.
Here is something that caught my eye while playing and spent some time snapping screenshots of it
The progress so far:
2 beer cans wrapped in card for better grip of the paint and I'll try to scrape some damage on the paper as well.
Some lines to guide me while using 3d paint to recreate the weld lines.
A relatively cheap alternative to acrylic metalic paints ( as I don't have a good supply of those at my current location) is some cheap silver paint used for heaters and fireplaces.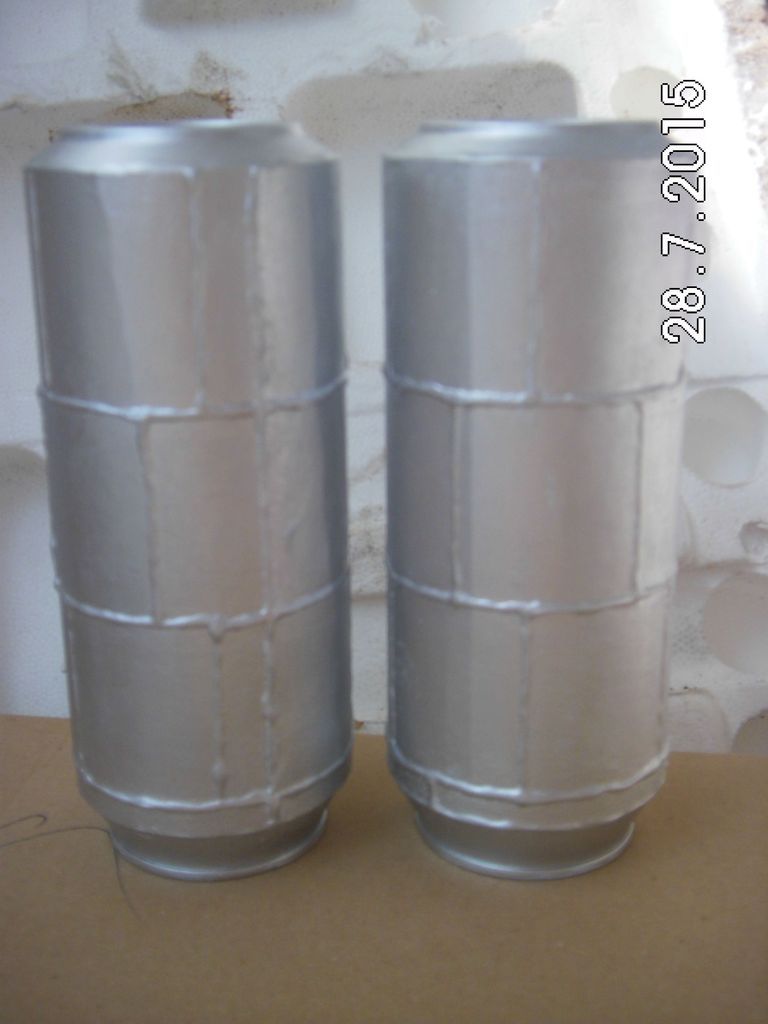 Now comes the hard part - to put it all together, to add the pipes and the weathering.
C&C are welcome!