After looking at all those WIPs, I decided to give my Kabal a name and post my slowly (too slowly actually) growing army.
Thought I would start with my venom. I magnatized it, to include the weapons on the riders. was practicing and it was fun, though I admit, I went overboard. I still have two others to paint that are partially built. This one has been posted before, but seemed like the best place to start since it is my first fully painted model. Am currently working on the first five of my thirty wyches.
Here are the finished pics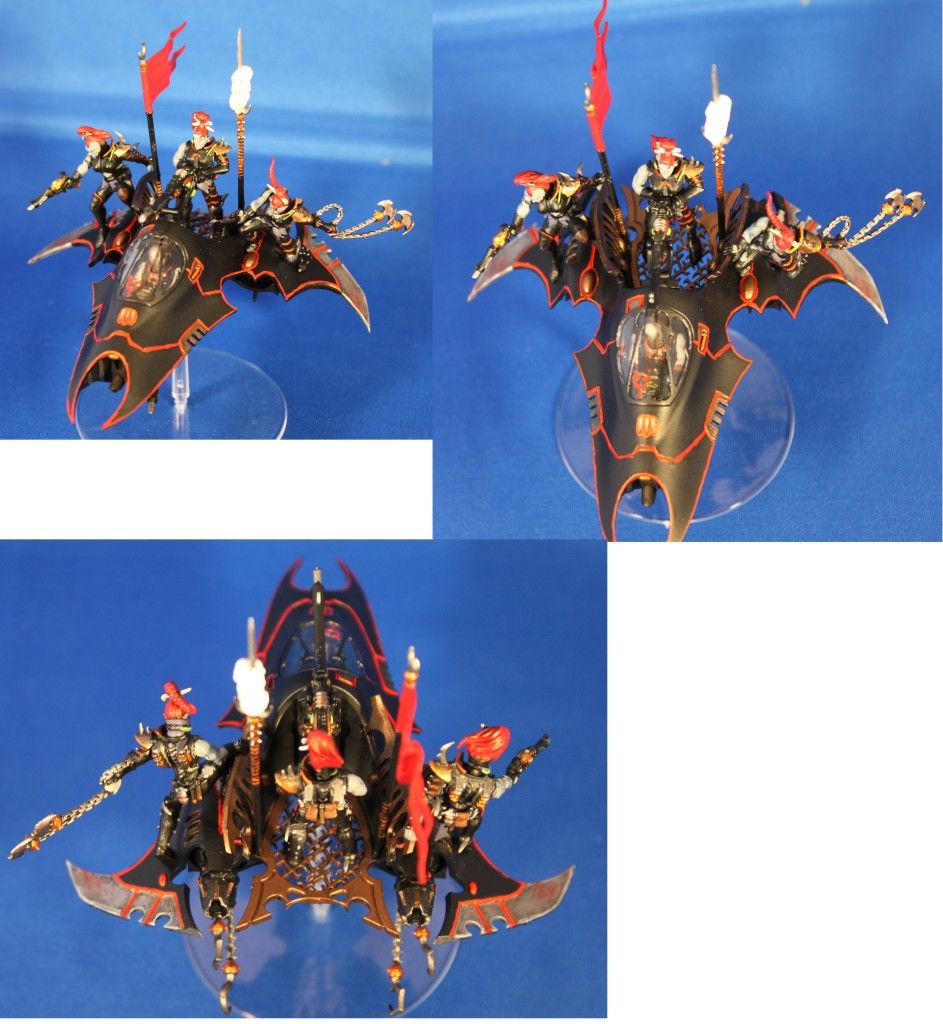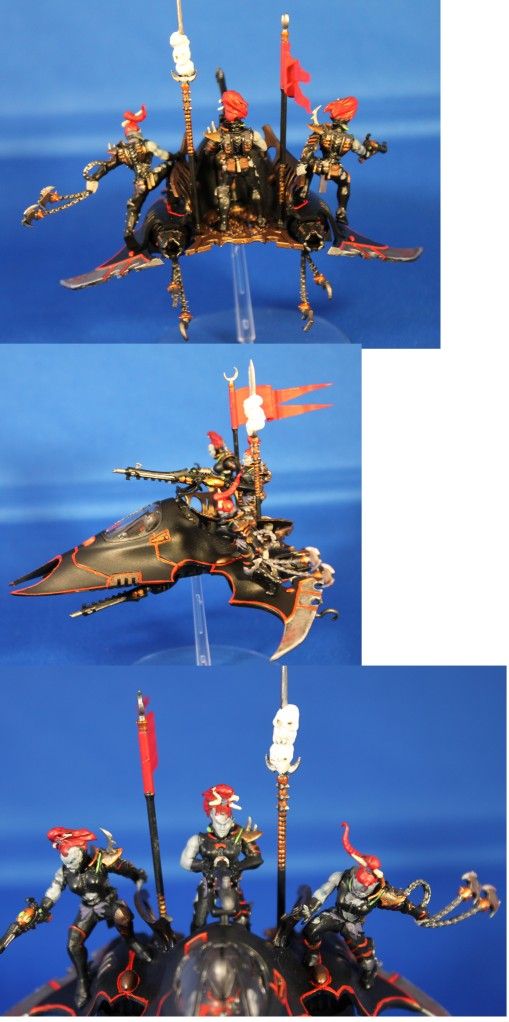 I like the red and black and am planning on using it throughout my army troops and vehicles. Elites and HQs will be more customized once I learn more and improve my skills.