Alas, the pancakes had failed their initiative test and were swallowed whole by a pack of gluttonous daemons.
Since I really felt the need for a troop transport I started on my Ghost Ark, but since the kit is quite expensive I wanted to magnetise it so I could switch to a Doomsday ark if I wanted to.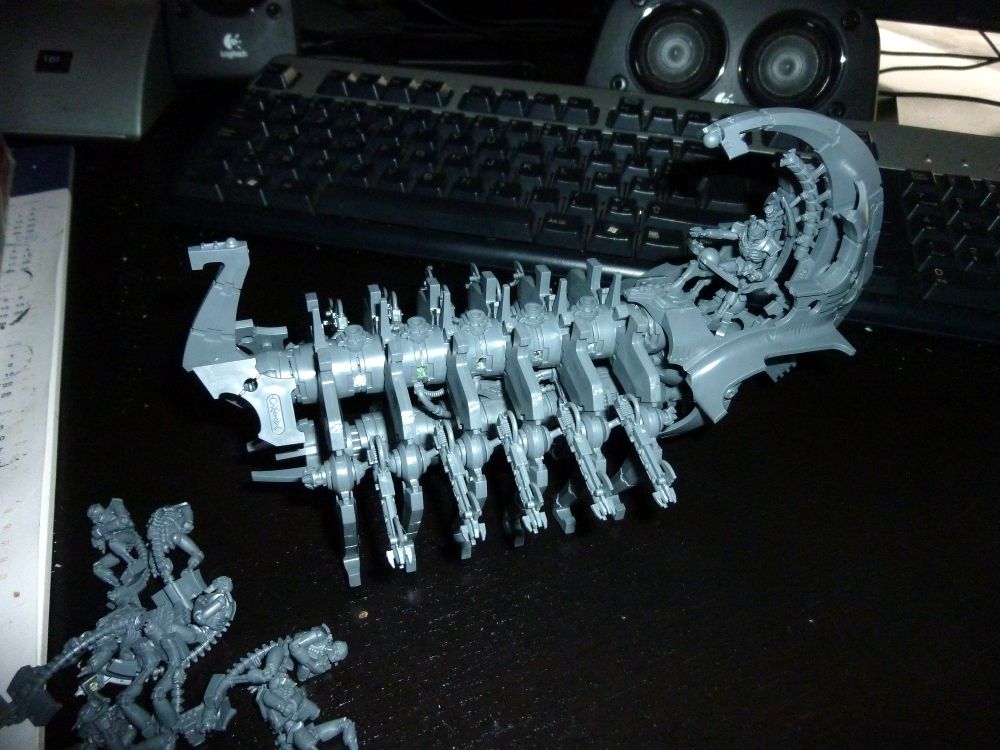 Some of those parts are quite fiddly to work with, so I had quite the challenge fitting magnets everywhere.
I know the gaus flayer arrays are upside down in the Doomsday Ark version, but I really couldn't bring myself to magnetising all those pieces too.